Life is not a Nicholas Sparks' book or movie, where you are on your way to the library, and suddenly you bump into someone on the staircase and bingo, you are in love! First of all, nobody, absolutely nobody, carries that amount of books these days, and secondly, even if that does happen, you will be busy with raving about the incident on social media instead of looking at the other person's face. So, how are you going to fall in love or have someone to date? Well, the answer lies on a single swipe! Ok, maybe I am exaggerating. It may take lots and lots of swipe, but tinder swipe and date life can be synonymous for you if you play your cards right.
1. What does swipe mean in tinder?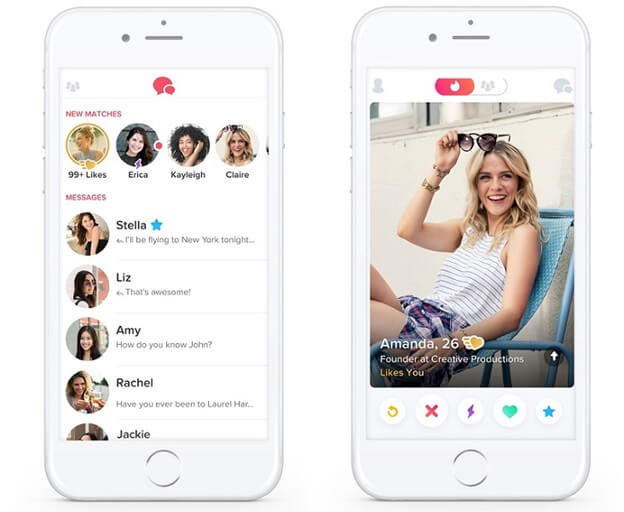 Swipe, such a simple yet confusing word! What it means is taking a swing at someone, hot someone, or stealing something. And, oddly enough, that's what love is. Take a chance and take a shot at someone who has liked for quite some time, maybe just for a date, for some more.
Even if you are looking for a simple hookup, a one night stand, or something to take your edge off, then your best bet is tinder. Just open the app. Look at some person's picture of your locality and drag them right or left. Yup, that's what tinder swipe means. Look at someone's profile and guide your finger on the screen to decide whether you like them or not. And, if they like you back, Tinder will match you both. And, then you can chat with your potential date.
Tinder is the perfect wingman for your date life. Everybody needs a wingman, even Barney Stinson! But, in your case, you don't need to rely on a clumsy Ted Mosby. You will have the hottest swipe dating app on the planet as your wingman, which matches 26 million people a day! All of them found their next potential date by using the swipe dating feature on tinder. Let's take a closer look at tinder, shall we?
1.1 Tinder swipe up
Tinder swiping is rather simple. Look at someone's profile and swipe what your hearts say. But, sometimes you have to depend on luck. If for some reason, your preferred id doesn't like you back or doesn't find your profile, you can get frustrated. Here, comes the all superpower tinder swipe up. If you are damn sure about someone, then you can swipe up the tinder profile. It will count as a super like, and the person will get an immediate notice. And, if he/she likes you back, voila! It's a match. But, be careful with this superpower. You will get only super like per day in a free account. In the paid version, you will get five per day.
1.2 Tinder swipe down
Tinder has a swipe limit. Previously you could swipe up to 100 times in twelve hours, but recently the number is not disclosed. So, unless you got an unlimited swipe on tinder, you should be careful about your swipe. In the paid version, you also get a rewind button, so if you swipe someone by mistake on tinder, you can change that. But, on the regular version, you should be more tactical. Before you like or dislike someone, you can swipe down them on tinder. That way, you can have a look at the next profile on tinder, and if the person seems more attractive, you can skip the present one without any hesitation. And, you can do it for every profile. It feels like having a free unlimited swipe on tinder!
1.3 Tinder swipe left
We should be realistic. The world is not full of Prince Charming or Snow White. Instead, it is full of weirdo, and most of them are creeping in tinder. Unlike most of the online dating sites, you can skip them on tinder. If you find someone not fit for you, then just drag your finger toward the left. It is the famous tinder left swipe. It is the best way of rejecting someone without hurting their feelings.
1.4 Tinder swipe right
The reason we all are swarming on the tinder is for this option. When you are swiping through many faces, you will find some genuinely dull profile and others so attractive that it is questionable. But, among those weirdos, you will find someone perfect for you. And, here comes the most relevant part. Listen to your heart and the best places to swipe tinder is the profile right along the way. And, cross your finger that your chosen one will also like you back.
2. Tips for Tinder Swipe
So, you now know what to do when you are going to install the tinder app. But, that does not mean you are a specialist on swipe dating. If you are not careful, your date life will remain the same. And, if you start doing reckless staff, you can get banned! So, here are some tips for you to do things the right way. I am not saying, you will get a line in front of your house (aka your profile), but at least you will not be the weird one in your area.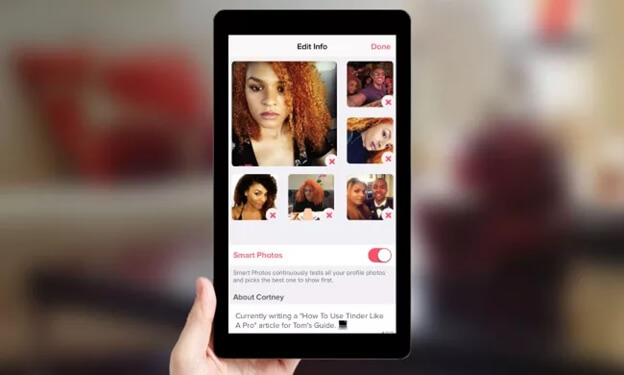 2.1 Look Attractive
It's quite simple; the more attractive your look, the more like you will get. In return, the chance of getting more matches increases. And, then comes the chatting, and you know what I mean. And, being attractive does not depend on only looks. Use pictures that describe you as attractive as you would like to.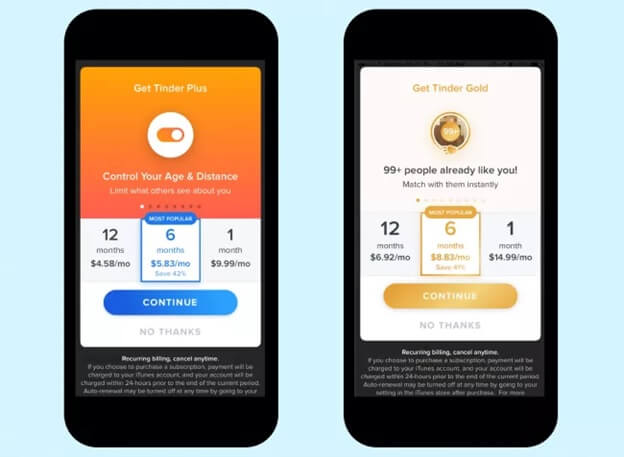 2.2 Swipe Away
I know there is a swipe restriction, and you can swipe a specific number in the free version. If you want to increase your chance, don't be shy and swipe left or right. Get the tinder plus or gold for unlimited swipe; believe me; it is better to have more options and best places to swipe tinder.
2.3 Look for Swipe surge
Tinder is overrun with the male. Almost two-third of accounts belong to them. So, if you are a boy and want to get more chances, you should always use the swipe surge. During the swipe surge, more people are around, and the possibility of getting matches increases by 250 percent. So, always look for the notification of swipe surge.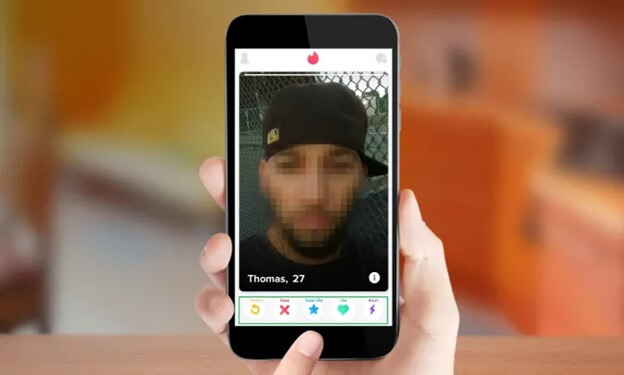 2.4 Consider the swipe limit
If you are using the free version, always use the swipe carefully. Use the 12 hours cycle cautiously. There is no chance of canceling a swipe done by mistake on the regular tinder. So, when in doubt, always use the tinder swipe down feature. And, use the up swipe or super like-option, like a lifeline.
2.5 Have the Passport
Tinder is a locality-based app. So, you will find people available in your locality. But if you want to extend your search and find someone from other parts of the world, you can use the passport feature. Usually, you could get this feature on the paid version, but tinder has opened it for all during the COVID-19 outbreak to make life bearable with swipe dating.
2.6 Boost Yourself
Make yourself known to your locality. You can get a free unlimited swipe to boost per month on the paid version, where everyone in the region will find you first one their search for thirty minutes. So, first, you use your tinder unlimited swipe on left or light, use the swipe up on your favorite one and boost your profile.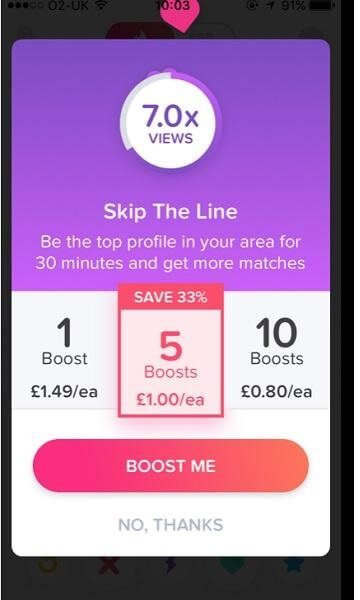 2.7 Listen to your heart
Swiping right or left sounds easy, but choosing to like someone is not actually that easy. So, always listen to your heart while tinder swipe. Remember, if the heart impression of someone makes your heart a bit faster, then it's the right way to go. And, if it doesn't, then choose the other way, which is tinder term swipe left!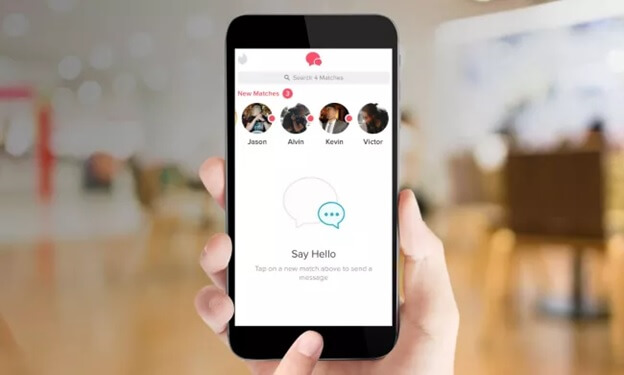 3. Swipe dating to get the right one
Swipe dating is all about what the word 'swipe' implies, take a shot. Try your luck with the right tinder swipe. Find some matches, chat with them, and when it seems all right, then take the next step. If you need the unlimited tinder swipes, then go for it. There are some pretty good ways to get unlimited swipes, and if you use the opportunities, they will seem almost free to you.
Have a go at a person for a couple of days or even hours. Just know about them, and then decide whether or not they are as charismatic as you think of. And, if you are confident about your choice, snatch the heart before you lose the chance. Dating while swiping can do that for you.
Don't be prejudiced about swiping. Remember, tinder is for everybody. Tinder for married people is to have some swiping fun. You will be surprised to know how many married couples are using tinder right now and having fun. Maybe you will even like some of the married people on tinder and have some fun. After all, dating should be a fun activity.
So, trust in yourself and swipe away. Find the true pleasure of tinder swipe and use the guiltless journey of swipe dating. Maybe the next date of yours is just a swipe away! Good luck, and remember to have fun.