Released on 21st June 2019, Harry Potter Wizards Unite has become the new attention grabber in the gaming world. By every passing day, more and more gamers are inclining towards Harry Potter Wizards Unite. Why wait or hesitate, download the wizards unite game.
What is Harry Potter Wizards Unite?
It is a location-based augmented reality mobile game developed and designed by WB Games San Francisco and Niantic under the license of Portkey Games. The concept of this game has been taken from the Wizarding World of Harry Potter created by J.K. Rowling. However, the game launch was coherent, yet Harry Potter Wizards Unite managed to pull $10 million approximately.
Right from the beginning, you will see Harry Potter and his fellow witches fighting hard with the magical troubles in this game.
The Story behind Harry Potter Wizards Unite
Those who have played Pokémon Go can easily adjust their hands on Harry Potter Wizards Unite too. Where Pokémon Go was a desire accomplished for the Pokémon lovers and trainers, Harry Potter Wizards Unite can be an improvised experience with exceptional graphics, iconic characters in the grand wizarding world. All in all, you can call it 'Harry Potter Pokémon.'
Initially, the gameplay focuses on the narration of its existence and past to connect the gamers from the beginning. When coming to the central portion of the game, you can find a story weaved around an apocalyptic event happening in the Harry Potter Universe, and it's referred to as- "The Calamity."
Immediately after this, the gamers can witness a series of magical objects while being transformed as the witch to take the game to the next level. The magical elements used in the Harry Potter game series are quite similar to sworn to secrecy.
These details are well-illustrated in the very beginning of the game, however not in many aspects but yes, the major elements have been elaborated well. If you desire to get into the details, you can look upon a YouTuber' The Sylph' who has collected the scattered details of the game through several games and combined them pretty well.
The focal point of the game is a secret wizard named Grim Fowly. Harry Potter Wizard Unite features the older version characters to enhance the authenticity element. Grim Fowly is the reason behind 'The Calamity' and has been portrayed as a part of a gang executing some magical wrongdoings, which are referred to as 'The London Five.' Fowly has strong connections with the Ministry of Magic, which has been managed and operated by Hermione Grange.
For undefined reasons, Harry Potter Wizards Unite displays a strange division of witches and wizards working in the Ministry of Magic. They have been divided to perform experiments and discover revolving around love. Their experiment labs are referred to as the 'Love Rooms' in the game.
The Secret of Grim Fowly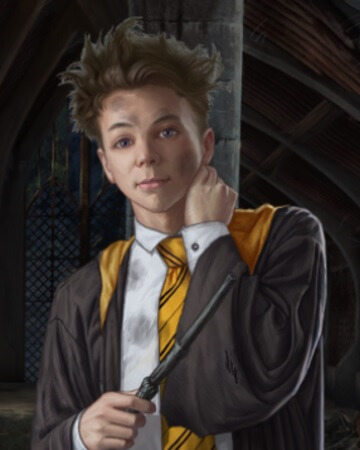 Throughout the gameplay, you will notice Grim Fowly entering the 'Love Room' at unexpected times to conduct secretive experiments. He avoids sharing the details of his experiments with anyone around. His connection with the London Five is taken as a strategy to get back his lost wife, Penelope. At this point, another important character (Penelope) comes in the play. Penelope was a part of the mysterious magical practices, and suddenly she vanishes from the game for unexplained reasons. To this, Fowly performs experiments to get back his wife.
As the game progresses, you will soon find out Fowly's experiments result in a series of sordid events taking you through an adrenaline rush.
In the end, the Harry Potter Wizards Unite is an all-around engaging narration, interesting magical objects flying all around you. As a witch in the game, the player needs to focus on cleaning the magical items, fighting a hippogriff, and, yes, be ready to expose the secrets of the wizarding world.
Here is How to Play Harry Potter Wizards Unite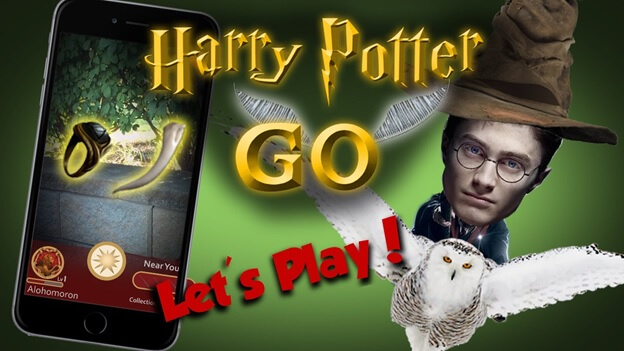 It's a piece of good news for gamers all around the world that Harry Potter Wizards Unite is now available to download in more than 150 countries. After understanding and meeting all the Harry Potter Wizards Unite system requirements, you can download wizard unite and relish this game.
Let's see how to play and excel in this game too.
So as a player, your task is to collect mysterious powers and turn the gameplay world upside down.
Start with Set-Up
Once it's installed in your mobile, enter your date of birth and sign up either using your Facebook or Google account credentials.

Allow the game to access the mobile GPS to keep track of the device's location for a realistic experience. For this, you can even use Dr. Fone's location spoof software designed for games like- Pokémon Go and Harry Potter Wizards Unite.

To download it for iOS, use this link- https://drfone.wondershare.com/ios-virtual-location.html. If you want to go through its quick guide, follow this link- https://drfone.wondershare.com/guide/ios-virtual-location.html. As far as Android devices are concerned, go to the Google PlayStore and download an Android GPS changer for the best experience. You can find many apps available to download for FREE.

Fill a quick form displaying your agent's name (code name for the game) and enter to the game tutorial video
After this, click on the wizard icon on the bottom left to view your unique Ministry ID
Now, you are all set to select your Hogwarts house and a wand to win the game
The Game Map
Harry Potter Wizards Unite displays your actual geographical location accessing data from your mobile GPS
Use the map features to create different portions
Now you need to collect some items displayed on the screen. The type of items available depends on the time and weather conditions
There are structures, including- Fortresses, Inns, Greenhouses utilized for different tasks. Inns are used for stocking enough food to survive, greenhouses are to collect potion ingredients, and Fortresses is a spot to collaborate with other players and disappear the troublemaking magical creatures around you
Throughout the game, the map displays mysterious tracks to the Calamity. These tracks look like a floating medallion. Here you need to come in pairs to solve the mystery and dismiss the chaotic magic named Confoundable. For this, align two sets of stars on the screen, focus on the target, and cast a spell immediately.
What Are These Spells?
If you are a new gamer, then you may spend a lot of time just casting the spells to dismiss the confusing magic and return the mysterious object to its actual location.
Spells play an essential role in the game plot. When you fail to trace accurately, the game instructions will display a note saying- 'spell is incomplete,' which means you have to recast the spells to step ahead.
You have the potential to cast different types of spells, including- defensive and offensive.
Make Potions and Use Them Wisely
Create potions in different locations so you can utilize them to heal yourself while on a battle
Collect as much as potions, tap potions in your personal suitcase and conquer mysterious ways smartly
Portkeys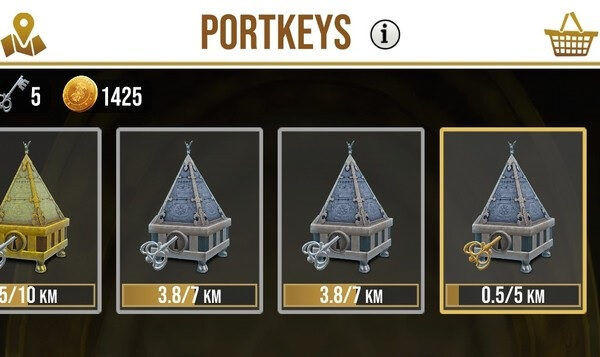 To change your location immediately, you need enough portkeys
There are triangular boxes on the location referred to as Portkey Portmanteau, which helps you collect as many as portkeys. These are similar to eggs in Pokémon Go.
You need to walk a distance of at least 2, 5, or 10 kilometers to fetch portkeys to travel to a specific AR environment to complete a new task. Once the task is completed successfully, you will be back to the normal environment automatically
How to Get a Profession?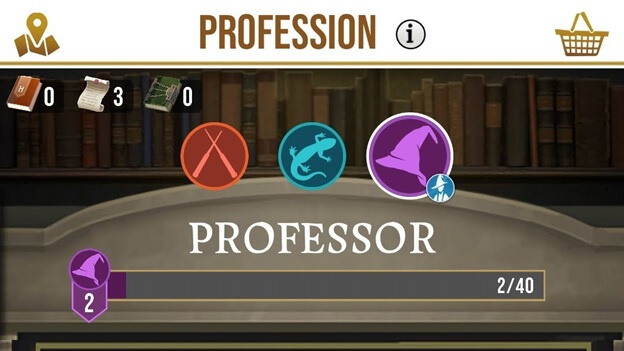 After completing six levels of the game, you become eligible to choose a profession, magizoologist explained in the Harry Potter books.
Each profession mentioned in the game has its skills, benefits
You can use these professions to unlock enormous tokens and complete the challenges successfully
If you choose magizoologist, you can handle magical beasts easily
If you manage to get enough professions, you can get ranks in particular areas that help you deal with the mysterious beasts
Currency
Just like Ingress and Pokémon Go, Harry Potter: Wizards Unite without microtransaction walls. The game requires some supplies to survive, which you can buy via spending gold or real money. You can utilize the cash to purchase extra space to store the utilities you have collected so far. And if you are good at collecting magical objects, you can get a FREE cap unlocking many features in the game.
How to Download Harry Potter Wizards Unite?
The process to download Harry Potter Wizards Unite varies for both- iOS and Android. You need to go through the Harry Potter wizards unite requirements in detail.
Harry Potter Wizards Unite iOS Download System Requirements Are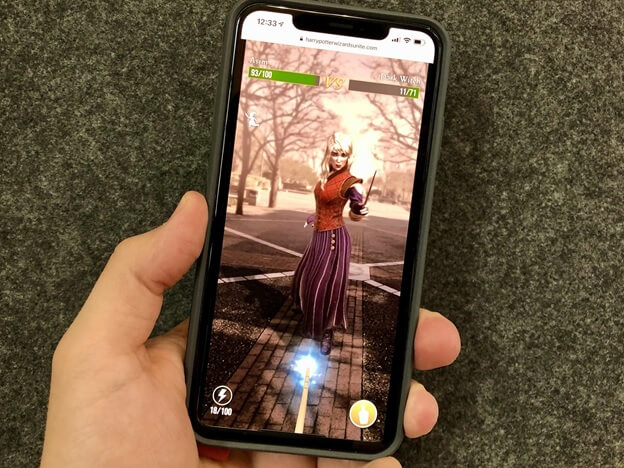 iPhone 5S or above
Seamless internet connection (4G or Wi-Fi)
iOS 10 or above to download harry potter go game
GPS and supportive location services
Does not support jailbroken device
2 GB FREE device storage (at least)
Gyroscope and compass sensors
Harry Potter Wizards Unite Download Requirements for Android Are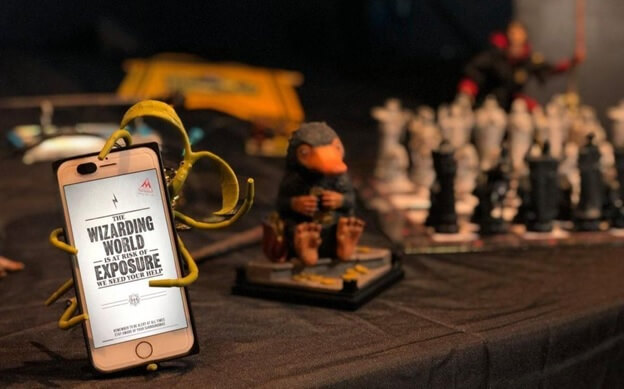 The game does not support rooted devices
Android 5.0 or above to download wizards unite App
Supportive camera for unique gaming features
Recommended resolution- 720 X 1280 pixels
2 GB RAM (at least)
Device must allow access to Google PlayStore
Strong internet connection (4G or Wi-Fi)
Must support location and GPS services
2 GB FREE device space (at least)
Compass sensors and gyroscope
Conclusion
Harry Potter Wizards Unite is an exceptional gaming world loaded with mysterious paths, objects to fuel your gaming passion. If you have played Pokémon Go, it can be easier for you to get your hands on this game too. In terms of challenges, features, and environmental elements, the game varies and ensures a better experience. So, don't think or rethink, visit the Apple or Google play store for harry potter wizards unite free download.