For gamers all around the world, Harry Potter Wizard Unite Gameplay stands at the top position. This game has become a top replacement for the famous "Pokemon Go"
In order to enjoy the new Harry Potter AR game, you can fake your Harry Potter Wizards Unite location. Harry Potter Wizards Unite spoof lets you get around the game faster. It required to your fake your iPhone or Android location.
This comprehensive guide will walk you through easy and effective ways for Wizards Unite GPS spoof techniques.
Let's have a look: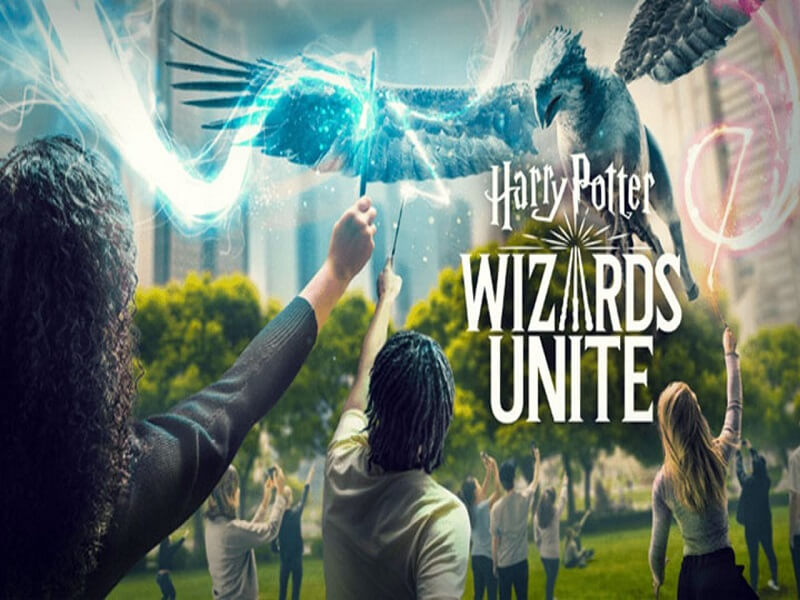 In the Harry Potter game, players have to step out of their comfort location and zone and move to different places to get the magical treasure. This masterpiece is too challenging to spoof. Thus, gamers are using Harry Potter Wizards Unite Fake GPS to fake their location to win the game.
Since players don't want to move to the location physically, they are trying different ways to spoof the game.
But it is not an easy task. If you get caught faking your Harry Potter: Wizards Unite location, the developer of the game may ban you. So you may not be able to play the game and lose any progress made over time.
To help you out, we have rounded up this full guide to what you should know about faking different ways of spoofing Harry Potter Wizards unite. You will also learn about using jailbroken or rooted phone to play the game, in addition to some warnings about Harry Potter: Wizards Unite cheats.
So get your gears on, and let's crack this game!!
Part 1: What is Harry Potter Wizards Unite?
Before you learn about Wizards Unite spoof location methods, it is good to take a look into the brief of what the game is all about.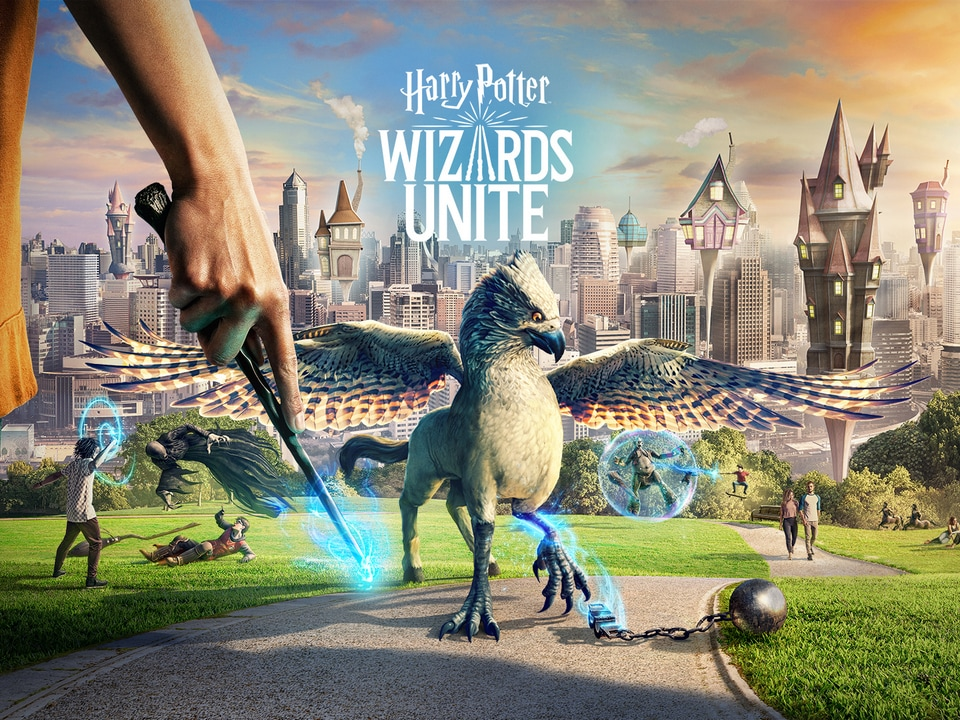 With Harry Potter: Wizards Unite, you can play as an actual wizard or witch. You can also set up the real world like your board game. This new "augmented reality (AR)" game is available for Android phones from Google Play store and for Apple users from the App Store.
The game is free to play, but you can spend money for using some advanced options. You will find different encounters scattered over the map. As the player, you get three professions to seelct from: Auror, Professor, and Magizoologist.
You need a different set of skills for different professionals. You will keep learning more skills as you play. You will enjoy playing the game, thanks to lot of interesting stuff, such as magical creatures, defeating Death Eaters, or finding magical items. By the way, maybe you need to know "8 Most Used Potions in Harry Potter Wizards Unite"
Once you reach the location, you have to bring everything you are hunting up on the screen of your device. From here, you can swipe to cast spells as required. To make the game easier and enjoyable to play, many players try spoofing harry potter wizards unite.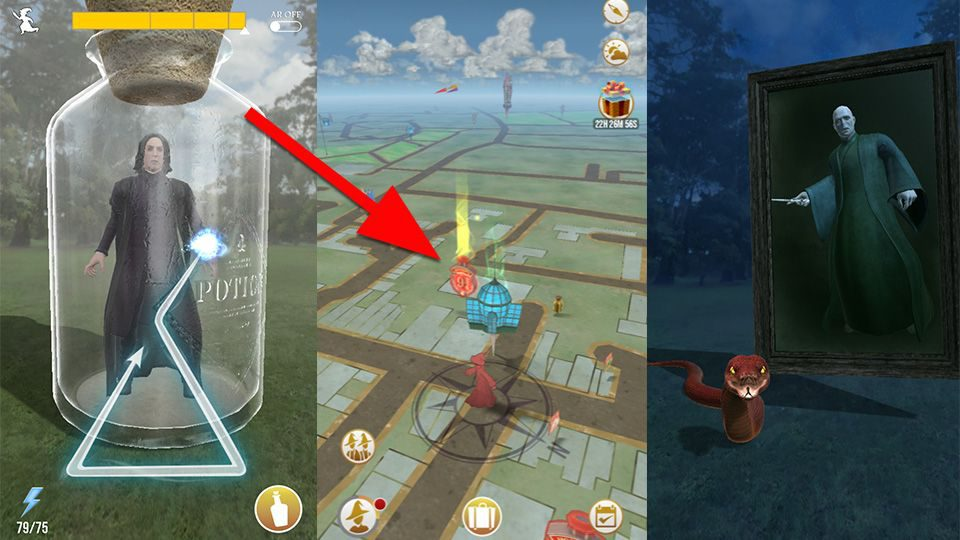 Spoofer refers to a program that operates on your device. It injects available GPS coordinates you are at. For instance, you can fool the game into believing that you are in a garden in Ohio, with the help of a GPS spoofer.
Part 2: Get prepared for possible risks
Many risks are involved when you look out ways for spoofing Wizards Unite. One of the major risks is that you can be banned from account activity because of suspicion. The company Niantic uses different ways to punish people for Wizards to Unite GPS Spoof locations.
For example, if you are caught for the first time, you will be banned for at least seven days, for the second timers, the ban may get extended for at least 30 days, while for the third time; you won't be able to play the game again.
Thus, you should try to use these Wizard Unite GPS only if you are ready to face the consequences of spoofing.
Part 3: Two ways to fake iOS GPS in Harry Potter Wizards Unite
The two ways to fake iOS Gps in Harry Potter Wizard Unite include spoofing by using a computer and also by jailbreaking. Let us read this!
3.1 Spoof Harry Potter Wizards Unite using a computer
If you are an iPhone user, and you want fake locations for getting a level up in the game, try the location spoofer app. The tool that works best is known by the name, Dr. Fone- Virtual Location (iOS).
This app is basically engineered for all those gamers who want to up their level in the game, without even getting up from their sofa. With this app, you can even plan and create routes to play the game well.
Let's start the process:
Step 1: Open Dr.Fone
Start the process by downloading the program on your PC. You can use the main page of Dr.Fone- Virtual Location (iOS). Once the program is installed on your computer, launch it and then use the "Virtual location" from the tabs provided on the screen.
Want to know more about Dr.Fone-Virtual Location? Please click Dr.Fone - Virtual Location and find the answer!
Step 2: Connect iPhone
After completion of the first step, connect your iPhone with your computer. Click on the button, "Get Started."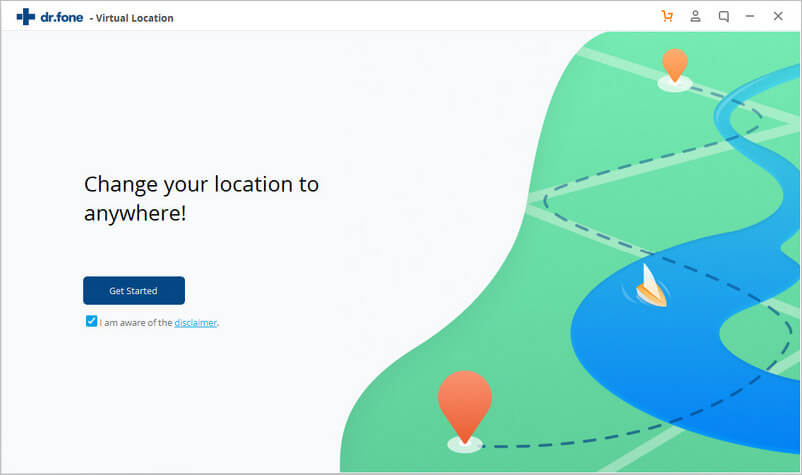 Step 3: Teleport mode
A map will be revealed on your screen. Choosing the third icon from the three icons provided on the right corner of your computer screen will enable the "teleport mode".
Enter the location you want from the map.
Step 4: spoof location
Click on "Move Here" from the box that now comes. And your location will be changed to the selected one.
Step 5: Choose one stop mode
After connecting device, click the first icon from the three icons that will be "one stop mode". Choose the spots where you want to show movement.
You will receive the distance of the selected place from your current location. Use the slider provided to choose your traveling speed. Start the process by clicking on the pop up "move here".
Step 6: start movement
Start movement by entering the number you want to move back and forth.
Click on "March" after that to move towards the location.
3.2 Spoof Harry Potter Wizards Unite by jailbreaking
By using the process of jailbreaking, gamers can get the power to use their device. Jailbreaking is an easy way for faking Harry Potter Wizards Unite. There are several apps that you can find after jailbreaking your device that will help you to complete your task i.e.Harry Potter Unite spoofing.
However, at the present time, Niantic is using different techniques to detect a jailbroken phone. Although users can play for 3-4 minutes before the company can identify the spoofing. So, you can't expect too much success from this process.
Part 4: Two ways to fake Android GPS in Harry Potter Wizards Unite
Even the Android users can use the Wizards Unite Location Spoof. For all Android users, we are providing steps to take the help of spoofer apps. We will provide you two ways to fake Android GPS to level up your Harry Potter Wizard Unite game!
4.1 Fake Android GPS in Harry Potter Wizards Unite without root
For this way to work, you need to buy a fake GPS location app for your phone from the Google Playstore. In this case, you can use apps like VPNa.
If you have an Android device, you can easily fake your location without a root. It is important to note that this method won't work with an iPhone. So doesn't purchase fake GPS for Wizards Unite on the iPhone.
To make it work out, you have to download a wizards unite fake GPS apps from the Google Play Store. You also have to enable the developer mode on your Android device. With this method, you have to test if you can fake GPS location with Harry Potter: Wizards Unite.
Look at the following steps:
Step 1 - Open "settings" on your phone. Tap on the option "about the phone."
Step 2 - Tap on the builder name seven times.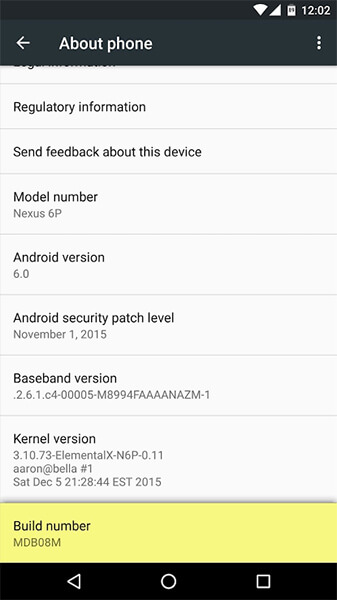 Step 3 - Following the above steps will show you a message that says, you are now a developer.
Step 4 - In the developer options now, choose "select mock location app" followed by "VPNa".
Step 5 - When you are in "developer mode", you can download a fake GPS location app from Google Play Store.
In this case, you can use VPNa as your fake location app.
Step 6 - Once you open the downloaded app, you can use the joystick to move around the place. Press the start button and location will be changed.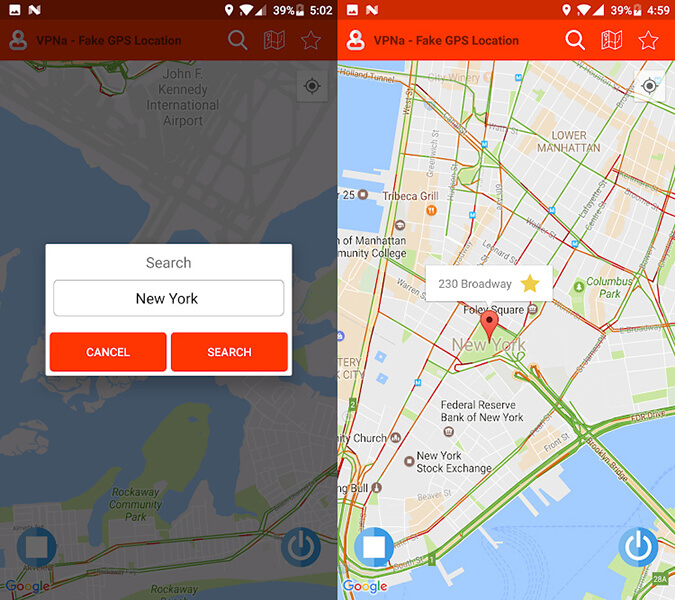 Just mind that if your phone's location keeps on jumping to the real location, there may be chances that you will be called a cheater, and the company may ban you from playing the game.
4.2 Spoof Harry Potter Wizards Unite using an Android emulator
To spoof Harry Potter Wizards using an Android emulator, you can use Bluestacks emulator. This is one of the best apps that can provide you with the best gaming experience.
In addition to providing a smarter and faster gaming experience, the app will also help you in faking location, so that you can use it to win games like Pokemon Go and Harry Potter Wizards Unite.
Use these steps to play Harry Potter Wizards easily and also spoof your location to level up.
Step 1 - Download and install Bluestacks. Open Bluestacks and install Lucky Patcher APK.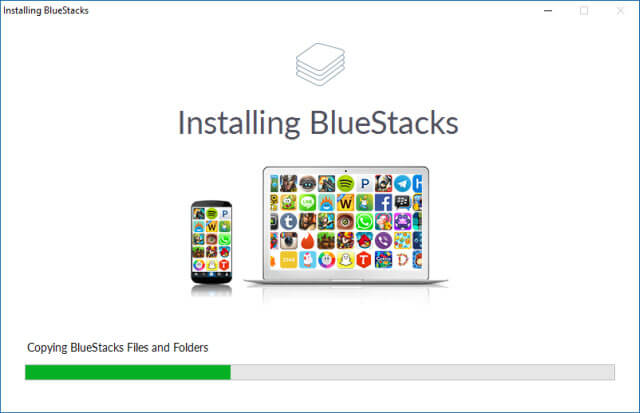 Step 2 - Click fake GPS APK and make sure to install it as a system app.

Step 3 - The fake GPS app will be installed as a hidden system app.
Once the Harry Potter Wizard Unite game is installed in your device, open and sign in with your Google account and play the game.
This way may not always be feasible as error keeps on popping about the location not found.
But even that uses the Bluestack to pinpoint your fake location and win different levels in the game.
Before you try these spoofing methods, be wary of different errors, and punishments by Niantic. Thus, it's up to you if you want to win the game by faking the location or you want to play it naturally!!
Conclusion
Unlike all other games, the Harry Potter Wizards Unite game is an Augmented Reality (AR) based game, thus you have to change your location to play the game smoothly.
But you can't be expected to carry your PC or laptop here and there to level up your game. Thus, these spoofing ways may help you to get a few levels up in the game.
This game is being loved by people all over the world, and if you are also interested in playing this game on your computer, use all the steps mentioned above to play the game without getting caught. Keep in mind not to get blocked by Ninantic.
To avoid being spotted for suspicious cheating or account activity, make sure you use these methods as explained. Also, remember that you are at a higher risk as you move forward with higher levels.
Have the best gaming experience! Play safe, play enjoyably.