"Can anyone accurately inform me about Bumble? I want to know all its concepts like swipes, matches, messaging procedure, and profile verification."
Since launch, Bumble has gathered more than 66 million users, with almost 90,000 new users adding per day. And, in the situation of Coronavirus lockdown, it further sees usage spike. Well, the dating app is wholly responsible and has taken an essential step towards educating its users via authentic sources like CDC and WHO websites.
Apart from these facts, let's get back to your actual query. If you want to use Bumble accurately without mistakes, keep reading this ultimate tutorial till the end. We have described how to use Bumble desktop, whether it's Bumble PC or Bumble for Mac. So, get to know real facts behind the app here in this article!
Before we straightly get on to introducing installation and usage of Bumble on MacBook or Bumble app for PC, read on some tips to use such dating apps.
It always uses selfies, and you can be alone in your pic.
You can show some of your physique features.
It helps end first move conversations with a question.
Bumble app assists you in closing dates with a good line.
You can show your unique and most special self.
Be open and say what you're looking for in your potential partner or Date.
Create attractive yet easy to understand bio lines.
Part 1: Bumble Web vs. Bumble Mobile App
Given below are some differences in features when you operate Bumble on computer vs. when you run the Bumble app.
Basis of Difference

Bumble App

Bumble Web

Account Creation

Download the official Bumble app through App Store (iOS) or Google Play Store (Android) if you're a new user. There is no account creation facility on Bumble Web.

Even after the introduction of the Bumble Web, the step of initial account creation still left with the official Bumble app.

Interactive user interface

The user interface of the Bumble app is quite interactive and more informative as compared to Bumble Web.

Its user interface is simple and less informative than the app itself.

Availability

Bumble app is available for all, such as Bumble Date, Bumble BFF, and Bumble Bizz.

Bumble app is only available for Bumble Date for the time being.

Area Availability

Bumble app is available in most areas worldwide.

Sometimes Bumble Web is not available for a particular area. Instead, its app version is available for it.

Swipe and Matches

You have to swipe right or left on profiles to pass, like, or get matches.

You have to use keyboard arrows to do these kinds of tasks on Bumble Web.
Similarities in Bumble App and Bumble Web
The Bumble on desktop shares following similar features as found on its app version.
You can edit profile using advanced filters
Easy to add new photos
You can free to backtrack accidental left swipes
The process of verifying profile
The method of viewing Beeline
The way of messaging to matches
SuperSwipe folks
The subscription to Bumble Boost
The purpose of purchasing Bumble coins
The process of activating Spotlight
Part 2: How to log in and use Bumble Web on PC/Mac
Want to use the Bumble desktop site? It's easy to make the first move on Bumble for Mac or PC. You just need to follow simple steps given below for the purpose.
Step 1: Go to www.bumble.com
After heading to the official website, tap Sign In option on the main window.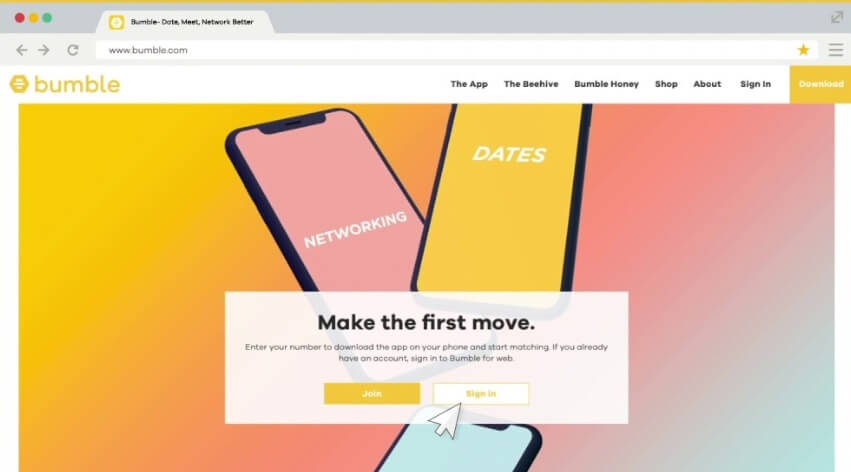 Step 2: Bumble login desktop
To log in, select your usual method either with Phone Number or Facebook Account.
Step 3: Check matches and chats
After you log in, you will see a list of existing match and their conversations on the left side and your new match on the right side.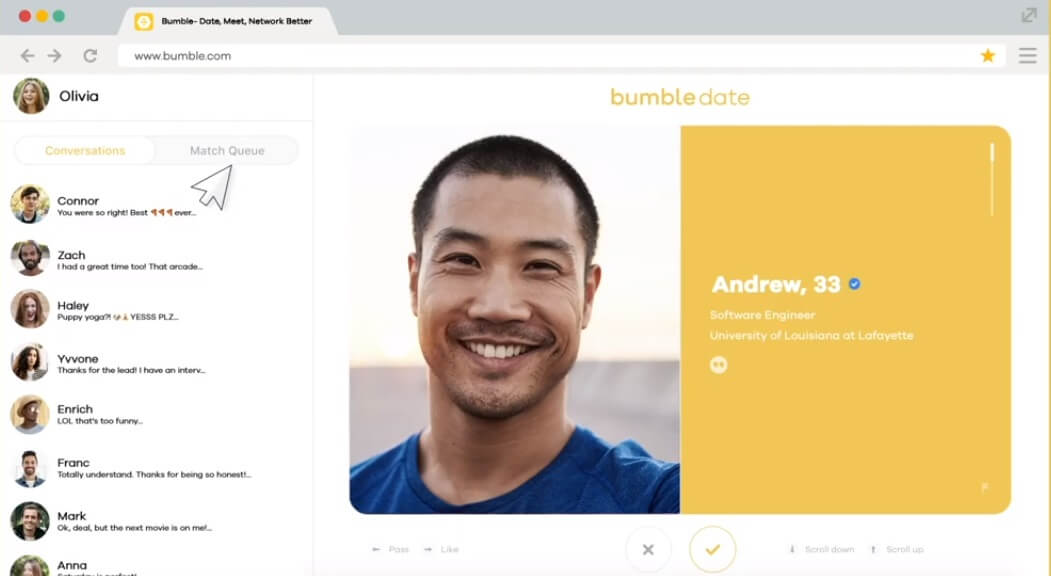 Step 4: Find dates
As you are using Bumble for the computer, you will need to use the keyboard arrows for swiping left or right. It will help you find potential matches and dates in your area.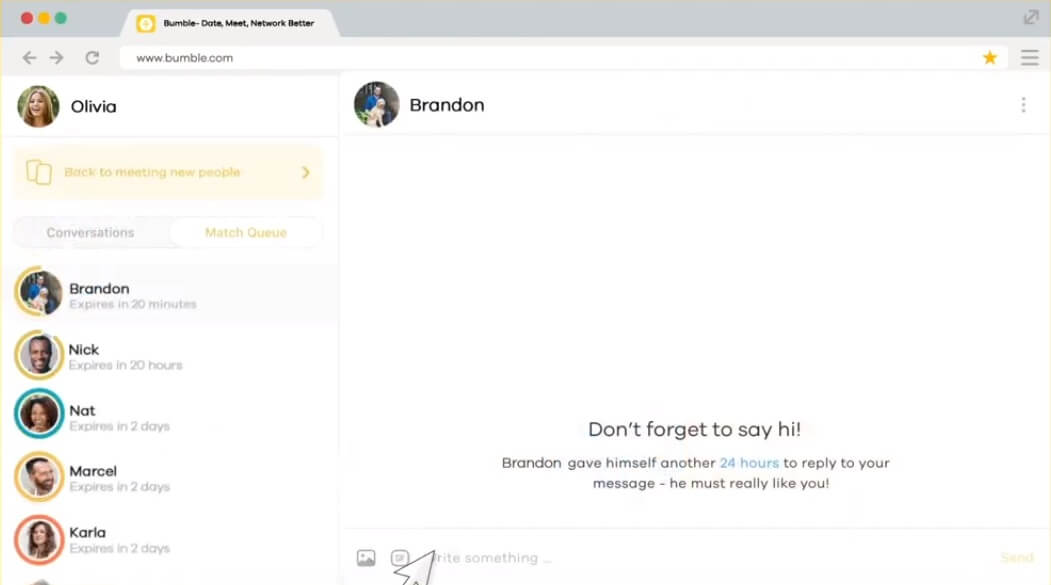 Step 5: Send message
Check profile that catches your eye and start the conversation by making the first move. Use up/down keyboard keys and check the profile of potential matches to learn more about them.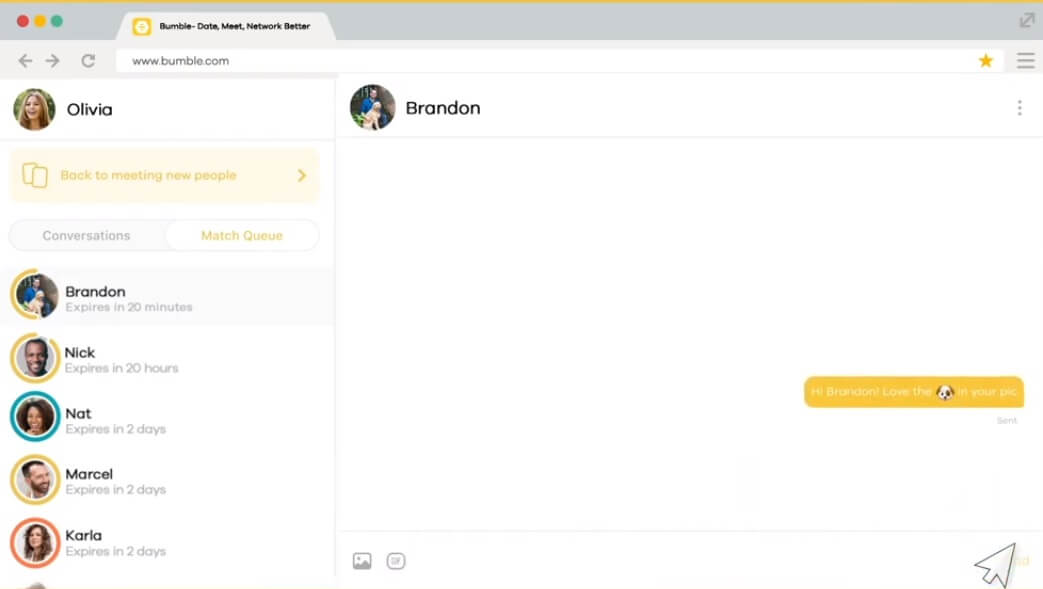 Part 3: How to install Bumble Mobile app on PC/Mac
To use the Bumble desktop app, follow the simple instructions given below.
Step 1: Download Nox Player
You have to use the Android emulator Nox Player to download Bumble app for PC/Mac. Simply follow the given instructions in its installation guide to get it on your PC or Mac.
Step 2: Download Bumble APK
After downloading this Android emulator, download Bumble APK on PC.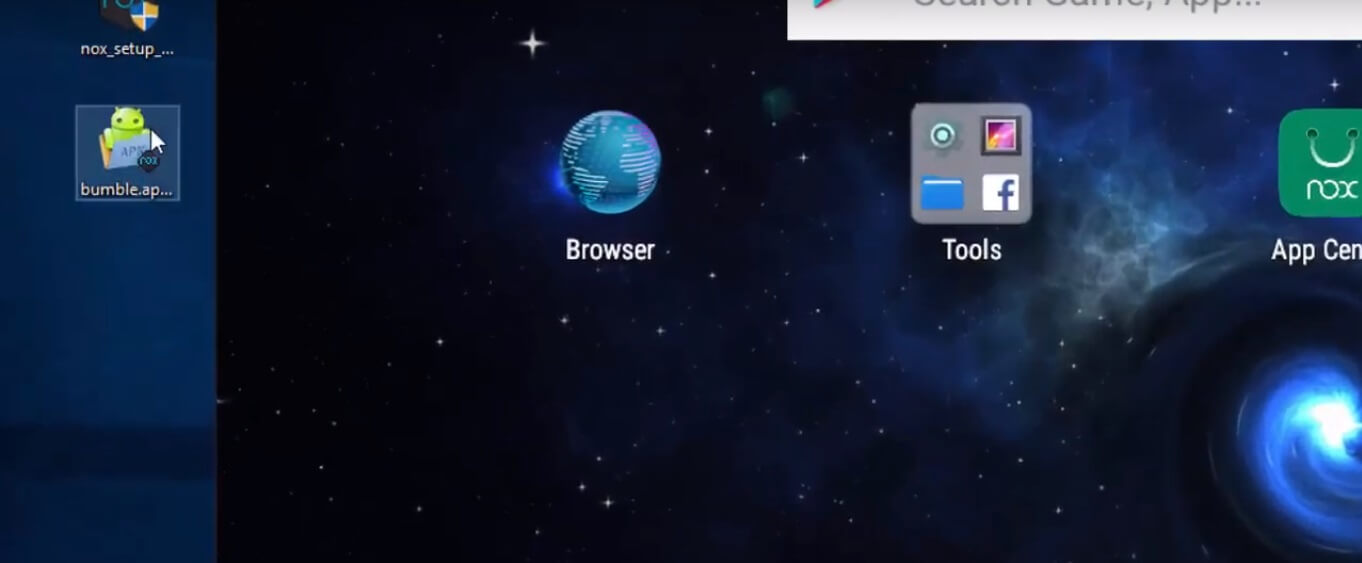 Step 3: Click Bumble APK
Now, you have to drag and drop Bumble APK into the Nox Player window. It will let you download the Bumble app for PC or Mac.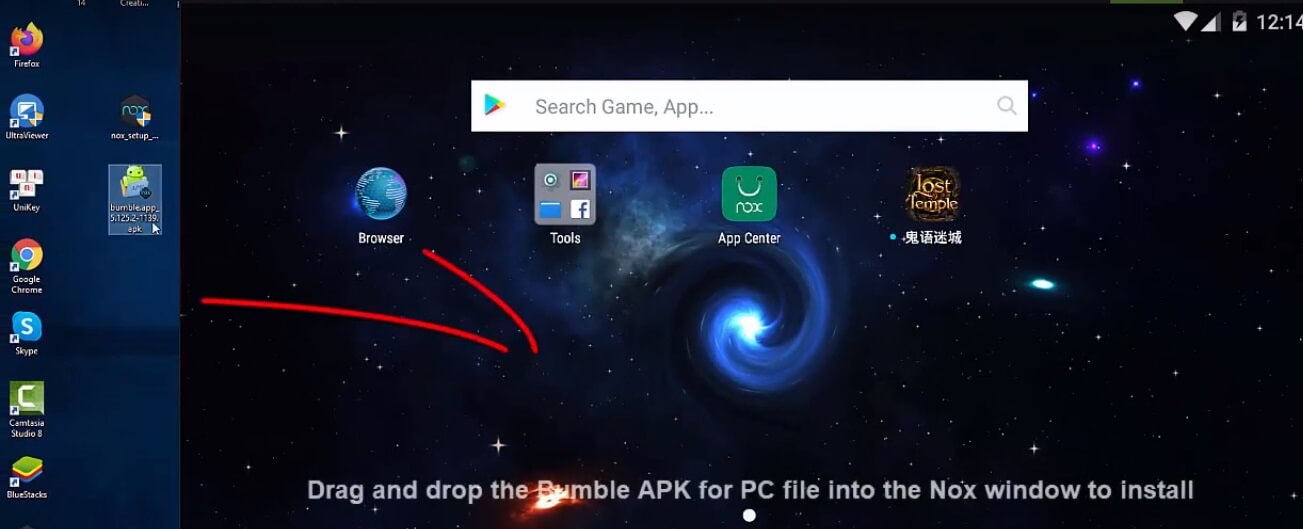 Step 4: Click the Bumble app
Here in the last step, you can check on the newly installed Bumble app. Click the app and log in using the same procedure. It will automatically introduce you to Bumble Boost.
So, this is how Bumble desktop can be utilized and installed in simple steps.
Now, although Desktop Bumble is an excellent tool, users still mostly love to go with the Bumble app. The main reasons behind the popularity may be ease of use, more features, and interactive user interface. After you install the Bumble app, there are lots of exciting features to explore!
Let's discuss some of them here in brief. Suppose, you are using the Bumble app for PC, it will show you profiles based on locations near you which you can further right or left. If both the users swipe right, they will get a match. All in all, we want to say that the Bumble algorithm is quite simple and works on famous profiles in your city, which always show up first.
At last, we would love to share the reality of dating apps. The harshest reality is not to get serious if you haven't heard from a specific person even after a long time. But, there's always fun to use such apps, especially the famous one, i.e., Bumble PC.