Whether you are in a quest to find the love of your life or a causal relationship to get relief from your daily life stresses and anxiety, our digitalized world has the answer to it. These days, there are so many dating applications like Tinder; just them are quite easy, just set up your profile, add bio with your latest picture--and, all it takes is five minutes. Community specific dating Apps have become popular nowadays, Grindr--#1 Dating app for gay.
Now, is the big question, is there any particular App where lesbians can create their profile and find their partner? Yes, there are several such Apps, and in this post, we'll be talking about "HER" -- an award-winning app for dating & chatting.
Part 1. Why Is Lesbian Not Convenient on Grindr Compared to Gay
Launched in the year 2010, Grindr is a leading gay dating, socialization & friendship application. Just step into the bar, and Grindr will show pics of men who are already signed up on this App. However, this dating application isn't so popular among lesbians. There is a myriad of factors that contribute to a limited number of girls on Grindr, the first element being ladies have an element of danger; secondly, they care about their privacy--they don't want anyone to know their sexual preference. On the whole, women generally don't use dating applications to socialize with fellow ladies, they do it easily. These are perhaps why Grindr lesbian didn't taste much success when it comes to the lesbian segment of society.
Part 2. Is There Any Useful Dating App for Lesbian
Available on Apple and Google Play store, HER is the best alternative to the trans women Grindr App, it has over 4 million active profiles in over 55 countries across the globe. HER presents a safe and secure means for queer ladies across the globe.
One of the most discussed features of the HER app that makes it the preferred choice over the Grindr trans girls application is that the former lets you report the profile of straight couples or straight men. The best part about the HER app is that it has been designed by developed by a queer herself, Robyn Exton. According to Robyn, HER is more than just a dating app, it's like a community.
Now coming to the overall experience of this using this Grindr women alternative, the design is quite sleek and easy to navigate. You can easily sign-up through your Instagram and Facebook profile.
Like Grindr, this dating application has two versions, one is free, and the other is paid. For the paid subscription, the added feature like getting alerts of the local community events. For basic users, there are also enough features like likes, matching, and then messaging, just like Tinder. $14.99 is the monthly price of the premium membership of the HER app.
A few pros of using this dating app over the Grindr trans women application is that it is a female-powered and female-oriented community. It provides a secure environment for trans women to socialize. No matter where you are, you'll easily find someone for you using the HER app. And, not to mention, there is no restriction whatsoever to whom and how many you can message using the HER app.
The majority of dating applications like Tinder have strict limitations that affect HER, but not with HER. Even if you are a free member of the HER community, you'll easily end up finding your right partner, and the paid version only boosts the overall experience.
Just like every app has a few shortcomings associated with it, and the HER App is no exception here. Getting so many reminders that you need to get the premium membership is somewhat really annoying. Another, there is no such option to filter your search according to your preference. For a few users, age and distance are the only two factors to find your partner.
So, the ball is in your court, you'll have to decide whether this app is worth an alternative for Grindr App for Girls.
Part 3: Tips to Find More Good Relationship on Dating App
Now, with millions of profiles on dating apps, what efforts do I need to put from my end to be found? This is what you are wondering, right? Don't worry we're here to help you out with pro tactics that you are actually unaware of.
The Perfect Pic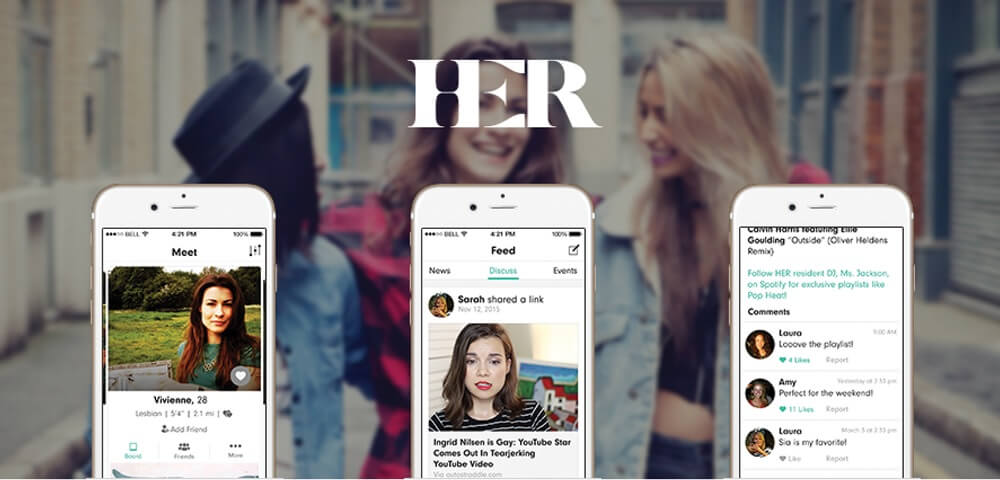 First things first, say no to filters, the women on the opposite know that you are employed by the power of technology to beautify yourself. Well, that's a good way to attract men, but not trans ladies. Make sure your photo feels like real life, captured in normal light, don't hire a professional photographer for that. Through your pic, you can tell your hobby or interests, like if you are fitness fresh, then a pic of exercising in the gym or in your Zumba outfit is the best choice.
The Perfect Bio
Once you've uploaded the perfect bio, the next step is creating a bio that has an uncanny ability to attract ladies to your profile. You must avoid the same set of words used by ladies on most dating apps like no hookups. You have to be unique to express yourself, and this ultimately makes a positive impact on fellow users.
Change the Location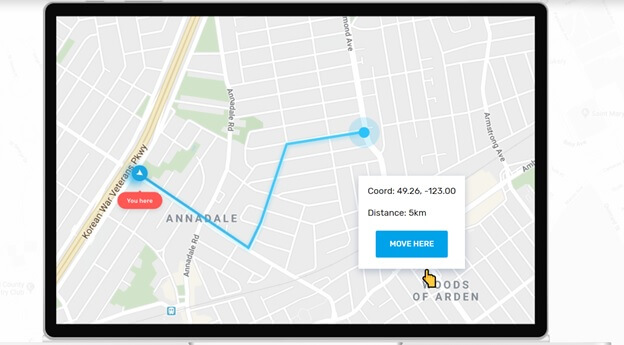 If you reside in an area, then you are unable to locate any genuine people to date, then change the location of your smartphone. How? It's pretty easy, download the dr.phone app for free, and with one click, you are transported from the suburbs of Ohio to the streets of New York.
To download it for iOS, use this link- https://drfone.wondershare.com/ios-virtual-location.html. If you want to go through its quick guide, follow this link- https://drfone.wondershare.com/guide/ios-virtual-location.html.
Share your feedback in the comments section below :