Recently, one Alexa user reported that Alexa keeps telling his weather for Spokane, although he lives in Seattle. When he says "Alexa where am I", she says "Spokane". Are you too going through this similar kind of situation? If so, then you have come to the right place. In this post, we're going to help you learn how to change location on Alexa. So, spare some time to read the below guide.
Part 1: Things about Alexa location
Before you learn how to change Alexa location, let's know a bit about this incredible invention by Amazon - Alexa. It is a virtual assistant that is built-in within the Amazon's Echo smart speaker. It is a well-known smart home device that can tell you the news, weather, play music, order items from outside, control your other smart applications and a lot more.
Alexa is becoming smarter day by day, but one of the great things you can do at your end to help it is entering your location or address.
Of course, you might be the one who doesn't like to share your current location with Amazon. However, this is one of the most basic info that can enable your Alexa-compatible device to provide the most accurate responses about the weather.
There is one thing that users who complained about Alexa weather location wrong should know. By default, the weather location of Alexa is set to Seattle, WA and that's why your Alexa is giving you info about Seattle weather. That's when change Alexa weather location comes into the picture.
There could be other reasons why you would like to change your location on Alexa. If you move to a new place and bring your Alexa-compatible device along with you, some services such as the weather you use on a regular basis may not be accessible any longer until you change the location. Or you would like to fake or spoof your location to get weather updates of somewhere you're not.
Part 2: How to Reset Alexa Weather Location Step By Step?
Fortunately, it is easy to change weather location on Alexa. Below is the step-by-step guide to help you to do so without much hassle:
Step 1: To commence the process, launch the Alexa app on your smartphone and then click on the menu button located at the upper-left corner.
Step 2: Locate the Settings button and click on it. You will be navigated to a new screen. Here, locate the "Devices" section and then select your own Alexa-powered device, for instance, Echo smart speaker.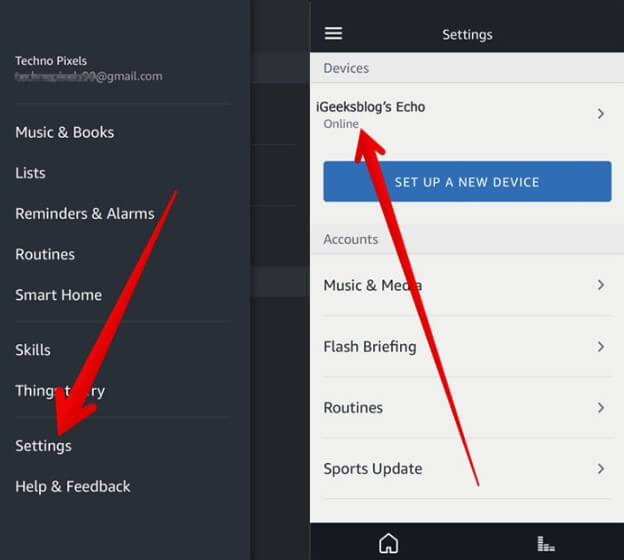 In case if you have not any device connected to your Alexa app, then you can add them by tapping on the blue "Set up a new device" button and follow the instructions to finish the process.
Step 3: Once you have selected a connected device to your Alexa app, you will move to the device-specific settings menu. Here, you need to click on "Device Location".
Step 4: Finally, you will be asked to enter your current location, so here you can change Alexa address. Once adding it, click on the "Save" button and that's it.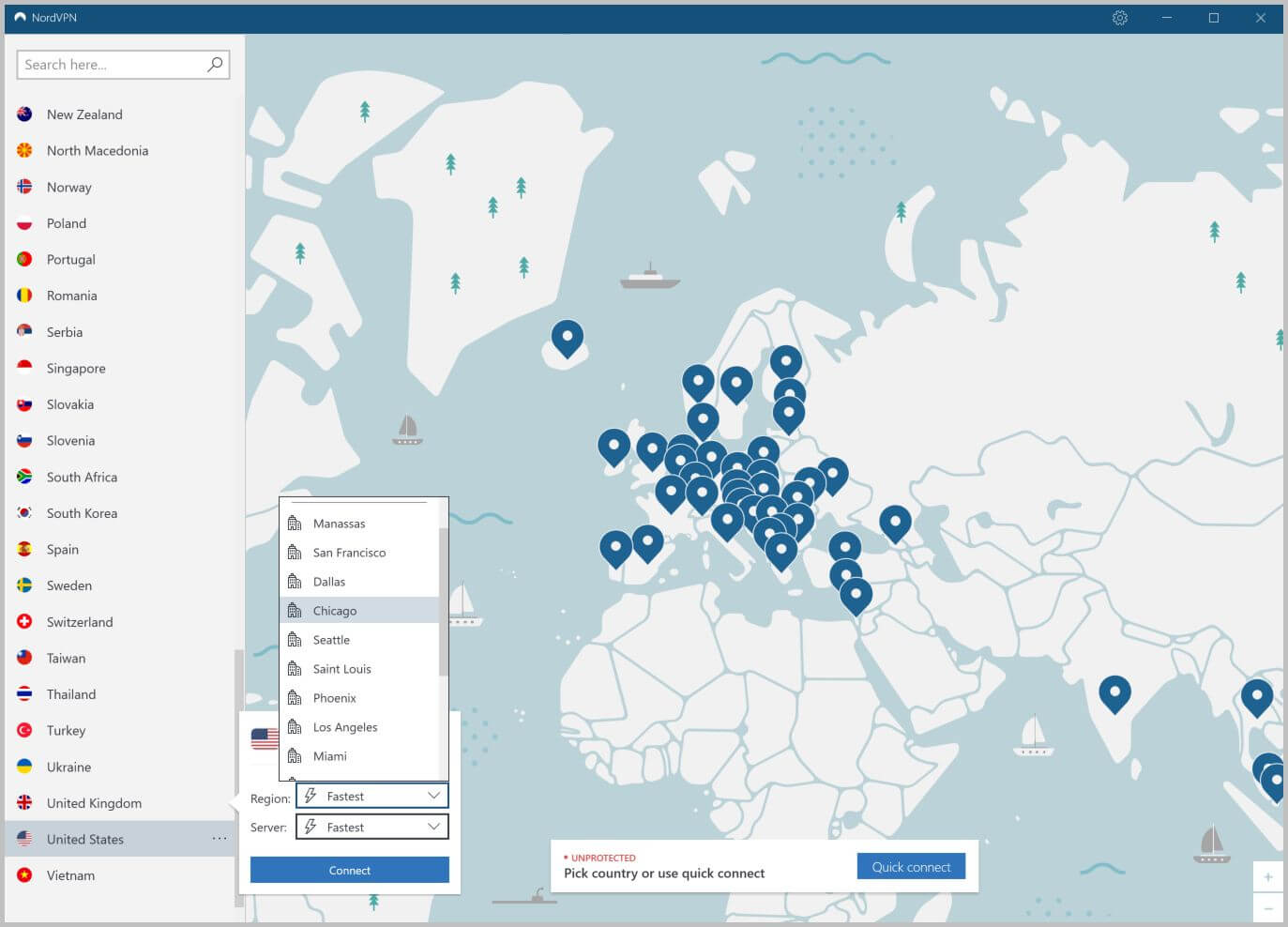 So, Alexa has the wrong location. No worries!! Just follow the above steps to make it correct.
But, what if you don't want to share your exact location with Alexa-compatible device? In other words, you want to fake your Alexa location. In such cases, we recommend you
If it's about faking Alexa location, then we recommend you try fake GPS Lexa app (available for both Android and iOS users). This fake GPS location app can teleport your smartphone location to anywhere in the world. It sets up fake a location so that every location-based app on your smartphone thinks you're somewhere you're not. As your device's location is picked by Alexa for the weather, thus fake GPS location by Lexa app comes in handy.
Part 3: More FAQ about Alexa
To help you learn more about Alexa, below are some common FAQs about Alexa.
How to use Alexa?
Alexa enables you to make requests and ask questions using your voice. For example, you can ask her a question, for instance, "what's the weather today in Canada?", or request her to do something, for instance, "Add shorts to my shopping list" or "Play music".
What happens when I communicate with Alexa?
When you interact with this virtual assistance, a recording of whatever you have asked Alexa is sent to Amazon's cloud where your request and other info are processed in order to give a response to you. For instance, when you say, "Alexa, play hit tracks on Amazon music", a recording of your request and info from Amazon Music is used to play hit tracks.
Why is Alexa glowing red?
It indicates that your Alexa is muted. All you need to do is to push the mute button located on its top in order to enable her "all ears".
Why does Alexa ask for my location?
Alexa needs your smartphone's geolocation in order to provide results, for instance, weather, based on where you're currently and to use certain features, for instance, location-based reminders. On some smartphones, Alexa also asks for the location to explore and connect to nearby Wi-Fi networks and Bluetooth devices to help you in setting up certain Alexa-powered devices.
Is it possible to spoof Alexa's location?
Yes, you can fake the location on Alexa. For that, all you need is a fake GPS location Lexa app. The app is available on both the App Store and Google Play Store.
The Bottom Line:
That's all on how to change Alexa location. We hope that our guide has helped you learn everything about changing a location on Alexa. As you can now see that it's easy to change the location if you know how to do so rightly. However, if you have any further doubts regarding the post, please feel free to ask us in the below comment section.