From catching more pokemons to streaming unavailable content, there are a lot of reasons to fake a location on a Huawei device. Unlike an iOS device, faking your location on a Huawei is an easy job, but only if you know how to do it rightly. So, if your intention is to learn how to fake location on Huawei device, then you have come to the right place. Spare some time to read the guide below and learn everything about faking a location on your Huawei smartphone.
Part 1: The Reason That Application on Huawei Needs Our Location
Have you ever wondered why app(s) on your Huawei device needs location? Depending on the particular app, there are all kinds of reasons why an app on a Huawei device asks for location. Some need a location in order to function properly, and some improve the app in easy ways.
Instead of going through every app to tell you why they need your location, below is a general overview of numerous app categories, starting with the most common ones:
Map and Travel - Navigation apps need your location for turn-by-turn directions. Most travel application needs your location to help you explore places nearby.
Social - Social media apps like Facebook needs your location if you would like to check-in or tag yourself at a place.
Games - Some games need your location such as Pokemon Go in order to catch pokemons.
Streaming - Most steaming apps will require your location for the confirmation of regional blackouts and specific features.
As you can now see that different apps need your GPS location in order to provide you location-based services. But, of course, there could be some situations when you don't want your current location to be selected. For instance, you don't want to travel so many miles away from the comfort of your home in order to catch pokemons. In such cases, you can trick your Pokemon Go app in believing that you're currently somewhere you're not really. So, to learn Pokemon Go spoofing on Huawei, continue reading the post.
Part 2: How to Use VPN Apps to Fake GPS Location on Huawei?
If it's about faking a location on Huawei in order to access content that's not available in your country, VPN apps come quite in handy.
There's no doubt that most of us love to stream movies and TV shows from the comfort of our homes. If there is a Netflix show or movie you would like to watch, but it's not available in your region, then a VPN app can help you gain access to geo-restricted content. With a lot of options available on the market, finding an ideal VPN app for Huawei is a bit challenging. However, the best VPN apps for Huawei are ExpressVPN, NordVPN, or CyberGhost.
To help you learn how to use VPN apps to fake GPS location on Huawei, below we have taken an example of NordVPN:
Step 1: Go to the NordVPN official site and create an account.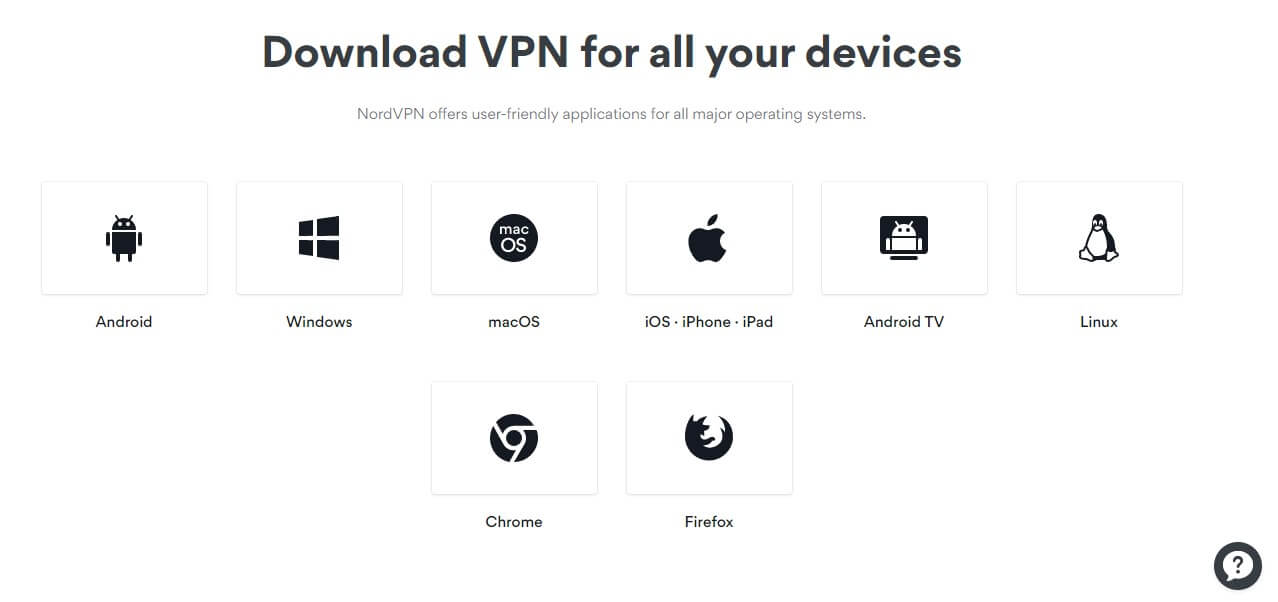 Step 2: Get the NordVPN on your Huawei device.
Step 3:Sign-in to the app, select your country or region you want and connect.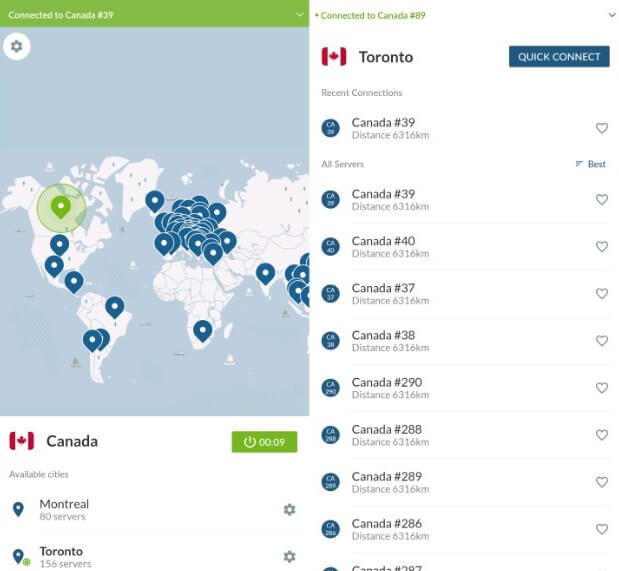 That's it. When the VPN successfully connects, your device's IP will be cloaked and it'll appear as if you're in the region of your selection.
Part 3: Allow Mock Locations to Fake Location
Before you learn how to allow mock locations on Huawei, it is imperative to know the basics. Well, mock locations enable you to manually change your location to any other place on the device. It's a part of developer options available on Android. The feature is used by many to fake their current location for several purposes.
No to mention, to allow mock locations on Huawei, its Developer options need to be turned on. Ideally, your Huawei device will only allow you to turn the mock location on. To change the location, you need a spoofing (Fake GPS) app.
Below is the quick guide on how to allow mock locations on Huawei:
Step 1: Turn on your device. Then, go to the "Settings">" System">" About Phone".
Step 2: Scroll down to tap "Build Number" several times until you get a message saying, "you are now a developer".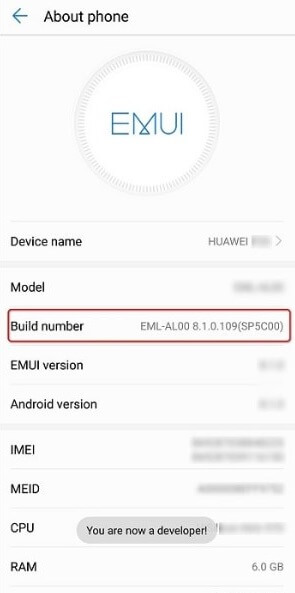 Step 3: Go back to "Settings" and you'll see the Developer options. So, select it and turn it on.
Step 4: Now, you'll see a list of numerous developer options on your device. And you need to find the "Allow Mock Locations" feature here and enable it.
That's it. Now, you can download and install the Fake GPS app on your device in order to fake location on Huawei.
Part 4: How can I Fake Browser's Location on Huawei?
A browser on your Huawei device picks the location from your device. Therefore, it means that in order to fake the device browser's location, you just need to spoof the location on the device. To do so, you need to first allow mock locations as discussed above. After then, install the Fake GPS app on your device. Below is how to do so:
Step 1: Download the fake GPS app on your device from the Google Play Store. You'll find numerous fake GPS apps on the Play Store. Get the one that is the highest-rated.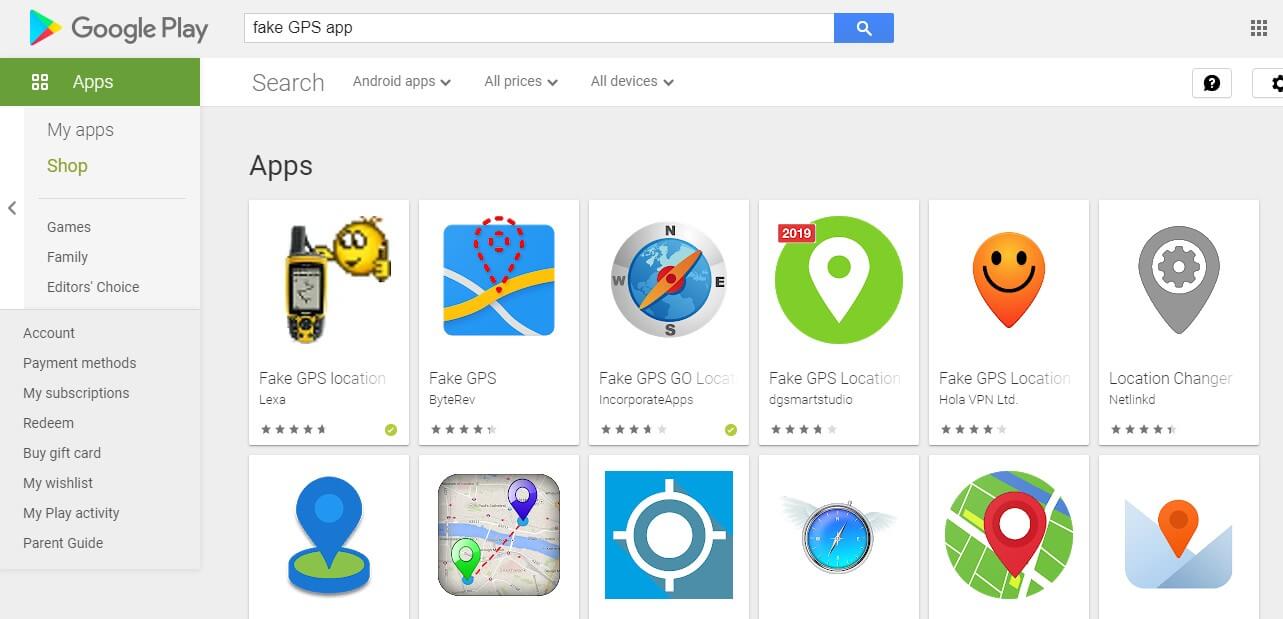 Step 2:Now, you need to select the mock location app. Make sure that you have enabled mock locations. If so, then go "Settings">" Developer Options". Now, choose the "Mock Location" app and select a fake GPS app that you have downloaded on your device.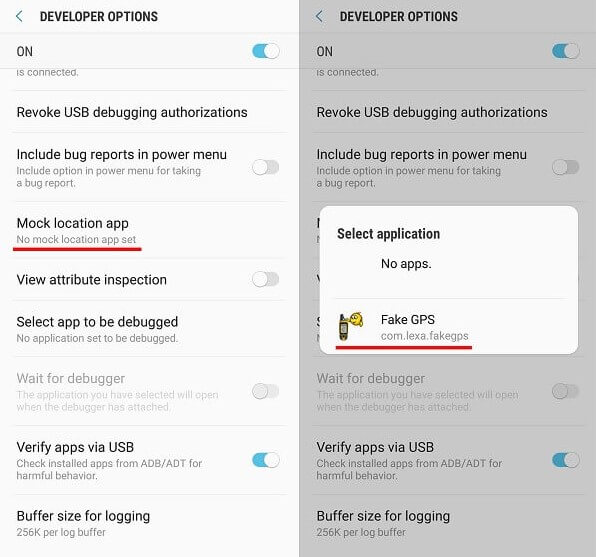 Step 3:Open the fake GPS app and use its search feature to change the location you want. Click on the "Go" button to fake your location.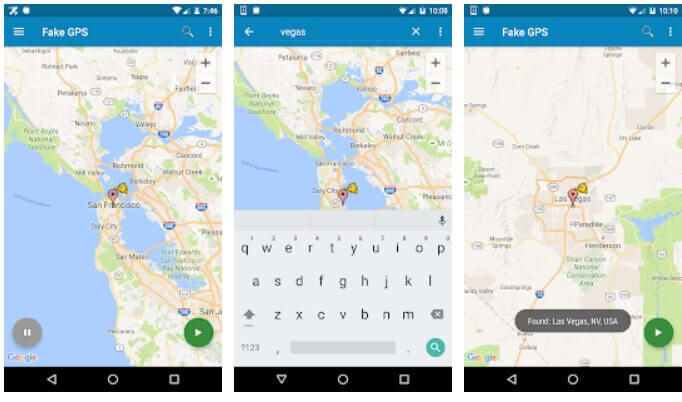 That's it. If everything worked, then your device's browser will now pick your fake location.
Part 5: How Can I Fake Location When Using Application on Huawei?
There are certain tricks you can do to fake a location when using a particular application on your Huawei device. So, let's explore how to fake GPS for Huawei when using an application.
1. Chrome Browser
If you use Chrome Brower as your default search engine on your Huawei device, then it uses your device location by default for your web searches. While using Chrome, we come across the content that's not available in your region. That's when you need to spoof your location to access the geo-restricted content.
To fake your location while using Chrome Browser, VPN or fake GPS apps can help you to do so. However, VPN apps are the most preferred option when it comes to spoofing a location while using Chrome. Once the VPN app connects you to a server of your preferred region, you can go to Chrome to unblock the geo-restricted content.
2. Social Apps
In order to fake GPS on Huawei while using social apps such as WhatsApp and Facebook, fake GPS apps come quite in handy. However, there are a few great tricks you can do within these apps. For that, there is no need for additional fake GPS or VPN applications.
Let's first talk about WhatsApp: There are times when someone asked you to share your live location through WhatsApp. But, you don't want to let others know where you're currently. In such cases, you can fake your location by simply following the below trick:
Open the "WhatsApp" app on your Huawei device.
Go to the conversation to whom you want to send your fake location. Click on the "attach" icon and select "location".
Use the search feature to select a new location and share it.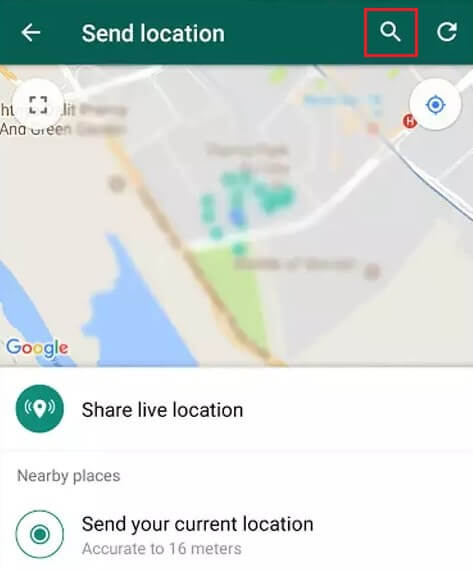 For Facebook, you can fake your GPS location for Facebook check-in.
Open the Facebook app and go to the post.
Click the three dot icon>Edit Post.
Click Location>Check-in.
Look for a new location and select it.
Tap Save and that's it.
These are fun tricks for faking a location within social apps.
3. Game Apps
What about game apps such as Pokemon Go? For Pokemon Go spoofing on Huawei, both fake GPS and VPN apps come quite in handy. Once the VPN or fake GPS app starts working, it will automatically fake your location. After then, all you need to do is to open your Pokemon Go app on the device and access the fake location.
The Bottom Line:
That's how to fake GPS on Huawei. As you can now see the spoofing location on your Huawei device is no more hassle thanks to VPN and fake GPS apps. With the help of them, you can spoof your location while using Pokemon Go, social apps like WhatsApp, or while browsing. It's time to try these solutions yourself and start tricking your location-based apps on your Huawei device like a Pro.