If you want to fake GPS on iOS device, this article is a must read. We will share everything needed for iOS spoofing location.
The GPS feature on your iPhone is an important and useful location-based app. At certain times, tracking locations can appear to be inconvenient or oppressive.
GPS is vital for the locality-based application but this might lead to hassle or even domineering when a teen wants to hide something from his/her parents or for safety purposes with a fanatical opposite partner who always keeps a check. Regardless of the reason why you want to hide your location, there are ways to fake GPS location iOS device.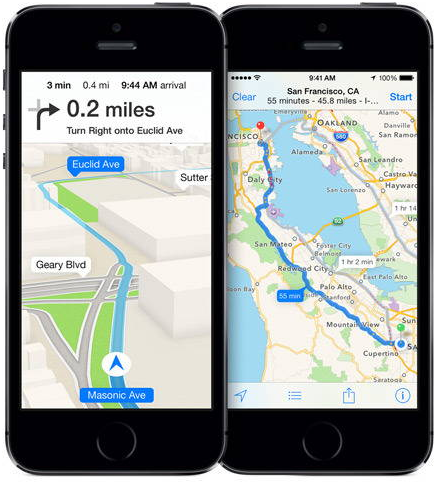 So here is the way wherein one can trick the location and the device would not send accurate location."Fake GPS iOS" has become quite trendy among youth.
Well for this, one would need help from someone trustworthy. Needless to any operating system, one has to research about how the information can be deceived.
Part 1: What does iOS devices use our location for?
The main purpose of Apple is to provide location service that allows the home company, third-party applications, and other portals to use the information which enables the following location-based services:
Congestion: Travelling by any means of road transport, if GPS is enabled than iPhone shall sporadically send encrypted information about location and speed to the Apple which will be used to track the road traffic.
Famous near user: From where did the buyer buys, what kind of application is used on a regular interval in encrypted form is sent to the home company and based on its location-based application, services shall be provided.
Important places: The operating system shall track places you are visiting and visiting often. GPS spoofing app iOS can help to discover places you haven't seen or visited. As this will be end to end encrypted data which cannot be used by Apple and so prophetic congested area and how to build better memory via photos will be provided.
Advertisement based on location: The information about the location shall be sent to the Apple-based on it the news, as well as pertinent commercial, will be there in the Application store.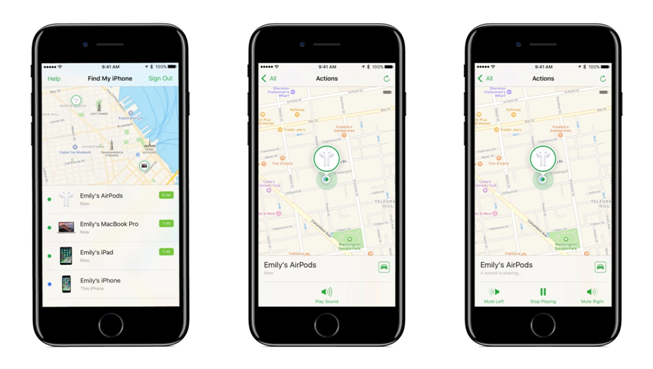 Vigilant based on surroundings: Geological based information shall be provided by the home company like calling somebody, reminding about the meeting also shortcut based on the given location shall be provided.
Sharing current location: This facility is used by many by various applications to send their current location to another person so without any problem one can reach the desired destination. That's why sometimes you may need an iOS location spoofer.
Part 2: Why do we need the fake location
There might be various different reasons for why you need to set a fake GPS and use iPhone location spoofer app. It depends on everyone's individual circumstances and preferences. The situations for this can either be serious or for fun. Here are some of them listed.
Firstly, perhaps you want to access the content that might be geo-restricted. By mock GPS on iOS, you can greatly get helped by the content that isn't available at your area. For example, like Snapchat provides geo-filters that can be accessed only when you are at particular space. So this can be possible by spoofing your location.
Faking the GPS locationhelps you to get a better understanding of another place without even going there. It is quite helpful in terms of business as it helps you to get a better understanding of the market.
Dating apps play a major role in GPS spoofing on iPhone or any other device. By faking GPS for dating apps, you can have chance to meet people away from you.
In this social media era, everyone likes to show off about the places they visit. And spoofing location can come in handy for this. By doing this, you can use the check-in feature in Facebook and show off about a certain place. It can be fun as well since you can also prank or trick your friend/family member.
Some common reasons include the following:
If you are an introvert kind of person, location spoofing on iPhone can be a boon to you. With spoofing, you can simply hide your real location on location-based apps and cancel the get together or a plan to hang out with friends and spend the time alone.
The players of location-based games like Pokemon Go many times are in need of such spoofing tricks. Or some lazy fellows also want this. By using fake GPS location iOS app, you can trick the game and can play it without waling several miles.
Part 3: The limitation and attention when we use fake location
The GPS in your mobile phone tracks all your locations for numerous reasons like navigating and acts as a reminder for the location.Fake GPS location on iPhone can be done as per your own choice. You will find a certain application that will collect all the information about your location.
Apart from this, if location spoofing becomes your habit, it can affect the location in the apps that takes help of GPS and runs on location services. The user will find reminder alarm from the application which will track their location.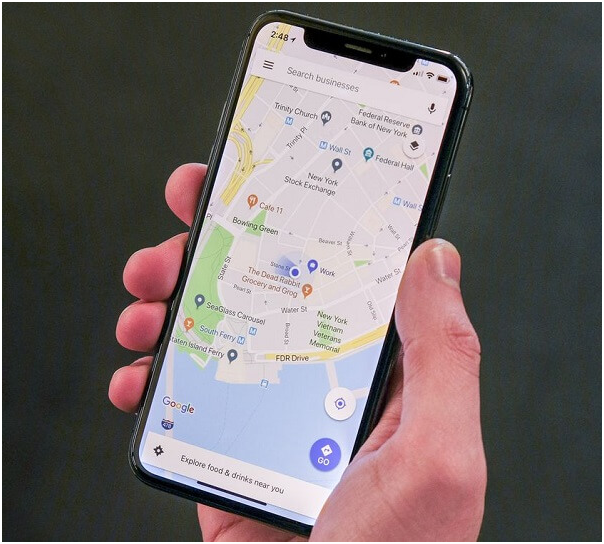 Also, app location can be granted once only. Moreover, if the gaming app like Pokemon Go is able to detect that you are on spoofing thing, the team might take actions on you. From warning for the first time, they can suspend your account if the thing continues.
Maybe you wonder know How to Change GPS Location on iPhone Easily & Safely
Part 4: How to set fake location on iOS devices
Setting the fake GPS location iOS device can be fun at times and useful too. It helps you to get a better understanding of a place without even going there.
Apart from that it also has an advantage where you can get extra application features if you get the opportunity to spoof your location but it's a tricky business.
To make it easy, you can take help of Dr.Fone-Virtual Location (iOS), a tool that makes spoofing easier than ever.
Teleport iOS GPS location to anywhere in the world in 1 click!
• Teleport to anywhere in the world.
• Simulate movement along a route (set by 2 spots).
• Simulate movement along a route (set by multiple spots).
• Use joystick for more flexible GPS control.
All you need is to follow the simple steps and you can mock the location in a click. The tool is completely safe and secure to use. Let us know how you can fake location on iPad or iPhone with this tool.
Step 1: Launch the Tool
You need to download and install Dr.Fone-Virtual Location (iOS) on your PC. Launch it and click on the "Virtual Location" which will be among the options present.
Step 2: Get your Device Connected
While the process is on, you need to join your iPhone to your PC using the lightening cable. After this, you need to click on "Get Started".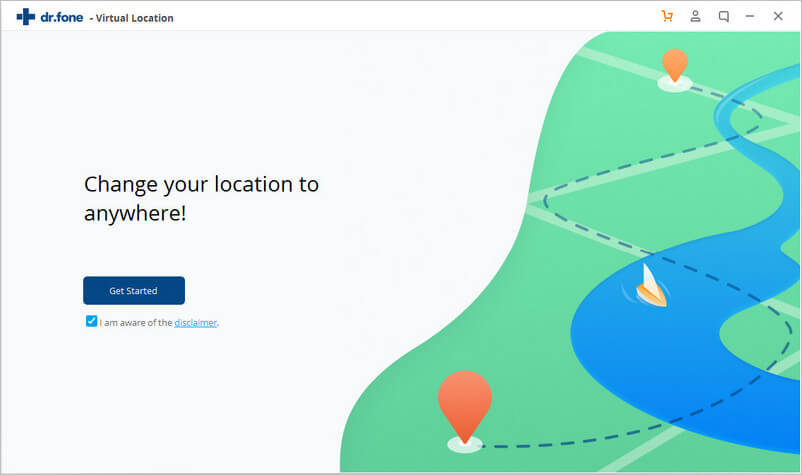 Step 3: Find your Location
Once the new window is open you will get to see your present location on the map. If you find the location is not accurate then you need to click on the "Center On" icon.
Step 4: Activate Teleport Mode
You need to activate the "teleport mode". This will be done by clicking the third icon at the top right place. Now, you can type the place you wish to teleport. Hit on "Go"afterwards.
Step 5: Spoof Location on iOS
The system will understand your instruction and then a popup box will appear so click on the "Move Here" option.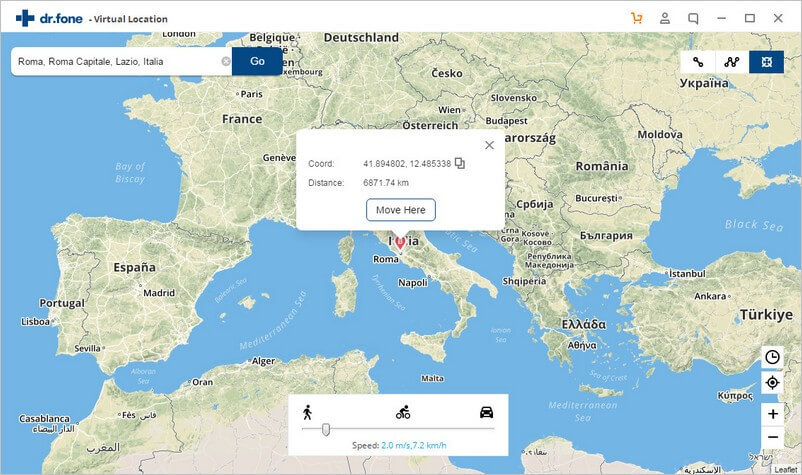 Your location will change immediately the moment you click "Center On" option.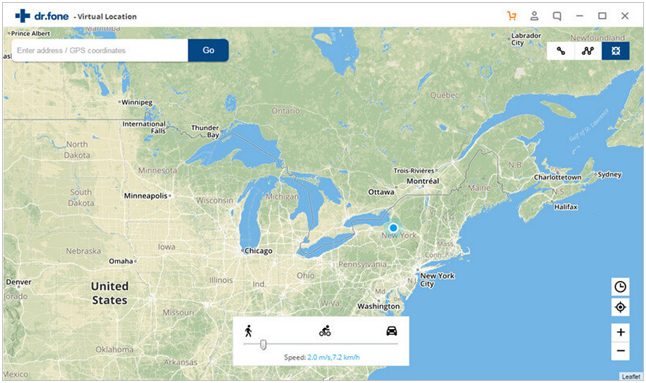 Part 5: iPhone GPS spoof without jailbreak [By modifying a (.plist) file]
Another easy and convenient method to iPhone GPS spoof without jailbreak is to modify a Property List file. The .plist file is linked to the native Maps app for the operating system. Once you modify the file, you will get the option to stimulate a custom location within the iOS Maps app.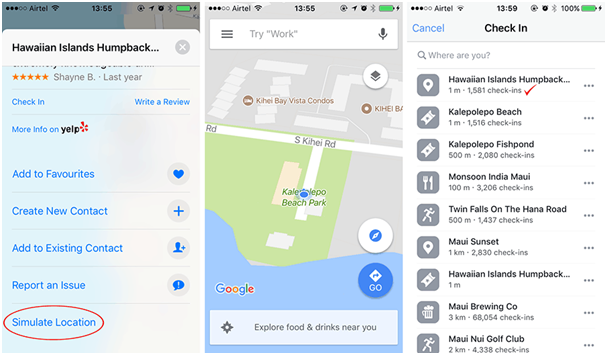 Now, the question is how to modify the preferences file for a particular installed app, without jailbreaking?
You cannot do this directly. First, you have to take a backup of the device, update the backup as required, and then restore this updated backup back to your IOS device.
For this purpose, you have to get software that allows you to read as well as edit iOS backups. The software also lets you restore the backups as required. One such tool is 3uTools that is an advanced software program for Windows PCs, and is available for free.
We will do this tutorial for fake location iOS using the 3uTools. It is important that you have iTunes installed on your device so that you can easily use these iOS backup apps.
Let's have a look:
Step 1: Connect your iPhone to your PC and launch the app. Make sure you keep unchecked the "Prevent iPods, iPhones and iPads from syncing automatically" option on iTunes.
Step 2: Select the device and navigate to Backup/Restore >> Back up iDevice.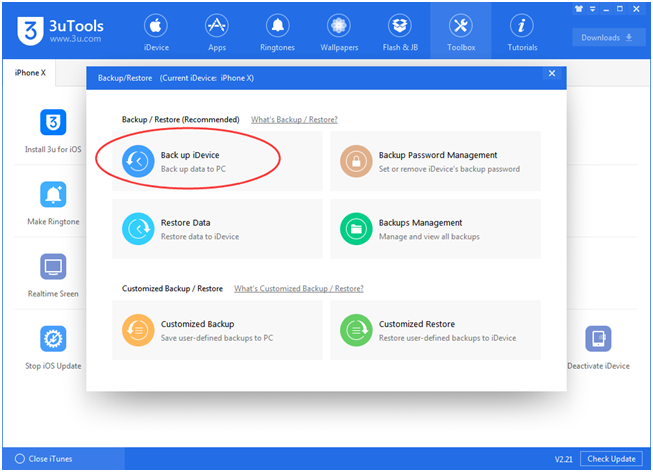 Step 3: After finishing up with the backup process, go to Backup Management and choose the latest backup. After that, click on the View button in the top bottom right corner.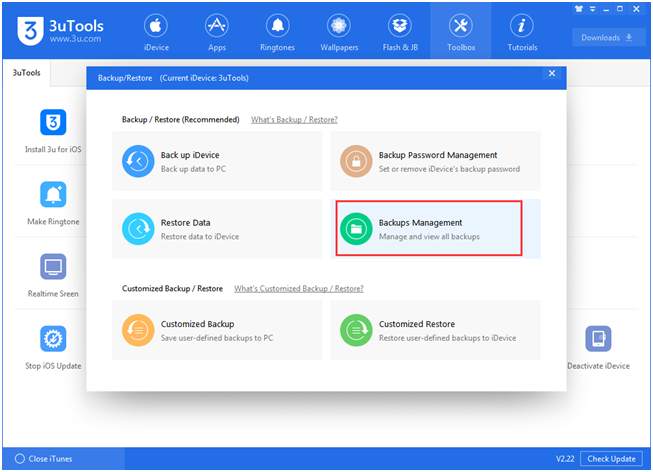 Step 4: Go to Backup Viewer > App Documents tab > AppDomain-com.apple.Maps. Now, in the Library tab, go to Preferences folder.
Step 5: Open the file named "com.apple.Maps.plist" in a plist editor, and insert the following code in the file:
<key>__internal__PlaceCardLocationSimulation</key>
<true/>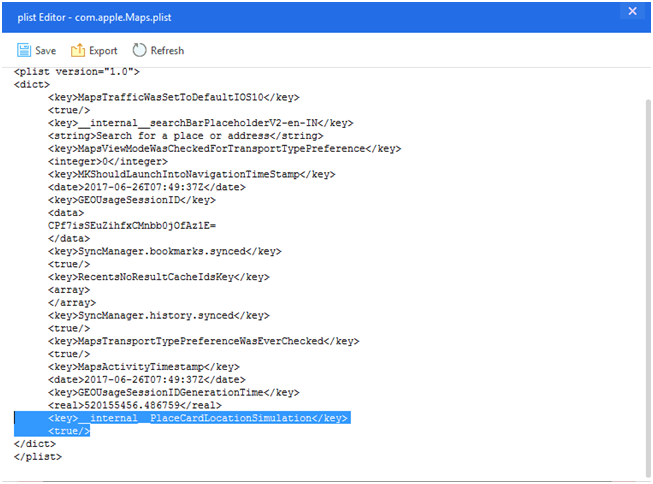 Step 5: Align and save the file and go back to Backup/Restore. Then, select Restore Data.
Step 6: Choose the latest backup and click on the "Restore Now" button on your device.
Step 7: Once the restoration completes, unplug your device from the PC.
Step 8: Launch the Apple Maps app and locate the desired location for simulation.
Step 9: Set the location pin and scroll up to find a "Simulate Location" option. Tap on it.
You have successfully stimulated a fake location iOS across the desired app using Location Services. This method works well on fake GPS iOS 11 and advanced version of the operation system as well.
The Bottom Line
The GPS chip which is present in your mobile is meant to be accurate as possible when you turn it on. It also keeps updating your location as it completely relays on the OS i.e. the operating system.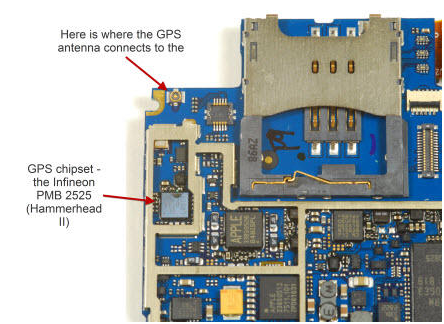 Then, the OS shares all the required data with the GPS locator application which is completely dependable on your information related to your location. You need to learn the art of deceiving all those applications if you're willing to accept the false GPS data information. It helps with iOS location spoofer performance.
It is an amazing technology for all iPhone users and helpful also. There are many things you can do at one time starting from navigating a place accurately and efficiently to estimate the time taken to travel somewhere else.
There are numerous things a fake GPS app iOS can do and it has done in the future. We hope that now you have learnt how to fake GPS location for iOS. So, believe it and enjoy using it.