"I have to share my location on WhatsApp with my friend, but I can't let them know my present location. Can someone tell me how can I fake GPS on Samsung?"
This is a query posted by a user who wanted to fake GPS on Samsung S10. Well, it doesn't matter which Samsung model you are using, chances are that you might wish to fake GPS location on Samsung phone as well. Ideally, our phone's GPS services are linked to so many social, gaming, dating, and other apps these days. Thankfully, there are different ways to fake location on Samsung that you can implement. In this ultimate guide, I will cover the same and would teach you how to fake GPS on Samsung without any hassle.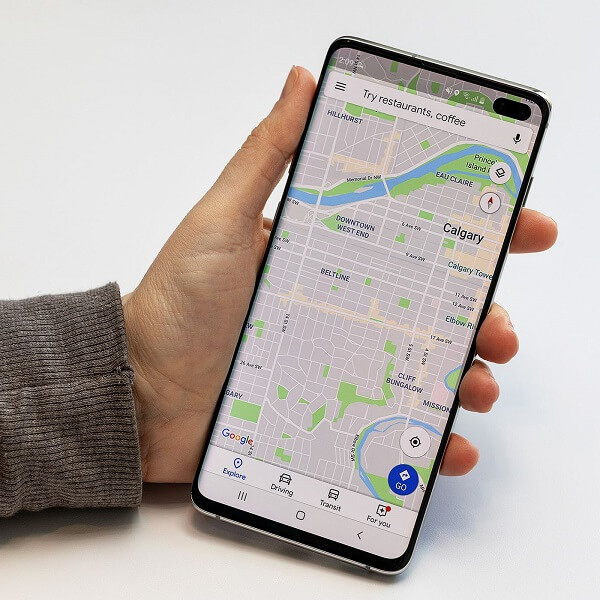 Part 1: What is the Role of Location Services on Samsung devices?
Today, location services play a major role in the functioning of various gaming, social, and dating apps that we use. Ideally, the GPS feature on your Samsung can be used in the following ways:
It can help you know your present location and share it with others on apps like WhatsApp.
You can also share your live location with others in case of an emergency.
With the help of maps, you can navigate your way to any place.
It plays an important part in AR games like Pokemon Go, Walking Dead, Ghostbusters, etc.
Dating apps like Tinder or Bumble also use your location to display nearby profiles.
Besides that, other apps like Google Chrome, Weather, etc. can also access your location.
To access the location services on your Samsung, just go to its Settings > Privacy Settings. In some models, it is listed under Security and Location settings as well. From here, you can just enable or disable the Location Services and grant/revoke its access to any app.
While location services are beneficial, they can backfire at times and invade our privacy. For instance, if you have shared your location with others on Snapchat, then your friends can keep a track on your whereabouts. This is why, users like to fake location on Snapchat and other apps.
Part 2: Fake GPS on Social Apps While Sharing Your Location
Most of the social apps like Snapchat, WhatsApp, Facebook, etc. allow us to share our location with our friends. With apps like WhatsApp and Snapchat, you can even share your live location during an emergency. Though, there are times when we just wish to fake location on Snapchat, WhatsApp, and other social apps. For this, you can use any reliable VPN app. A virtual private network will not only protect your device, but will mask its IP address that would automatically change your location.
Step 1. To fake GPS on Samsung, you need to first install a reliable VPN app on your device. You can just go to the Play Store and download a secure VPN from Nord, Express, Hola, Turbo, and so on.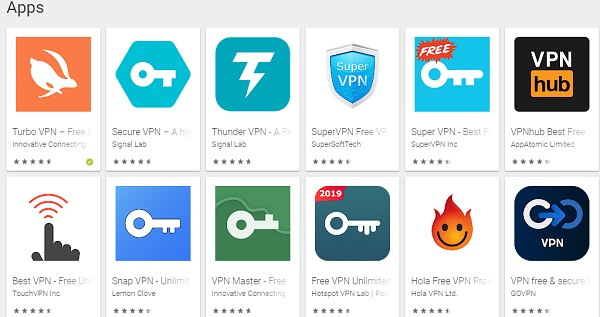 Step 2. Let's consider that we have installed the Nord VPN app. Now, just launch the application and create your user account. From its home, you will get an option to be connected to any other location/country.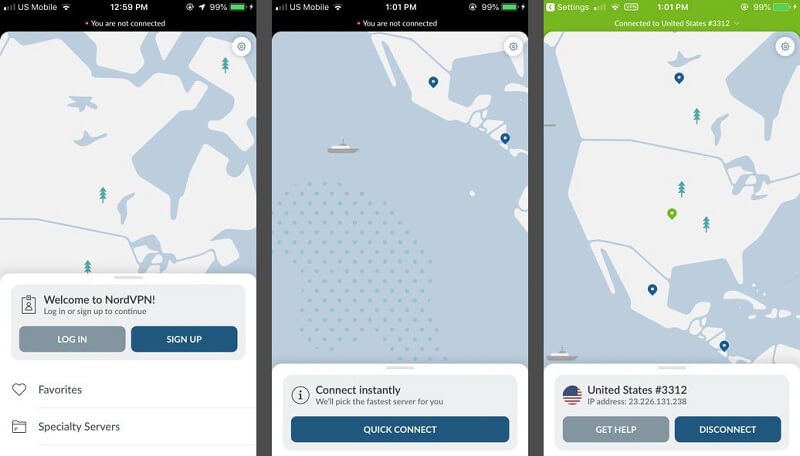 Step 3. If you want, you can also go to its settings and view the list of the available servers. This will let you connect to the country or city of your choice.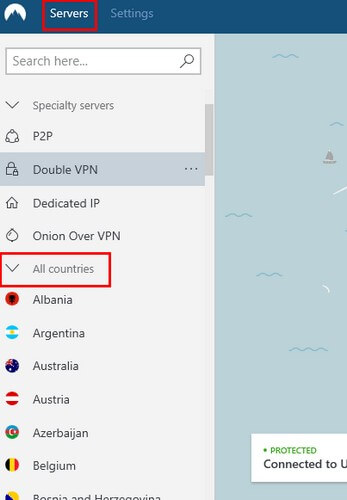 Step 4. That's it! After the VPN is active, you can easily share your fake location on Snapchat, WhatsApp, or any social app. For WhatsApp, just open the conversation, tap on the attachment icon, and choose the current (fake) location to share with your contacts.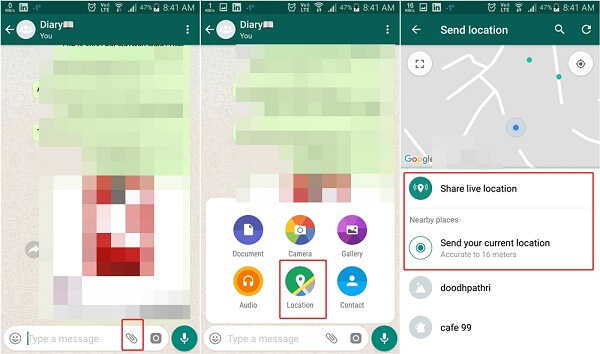 Part 3: How to Fake GPS on Gaming, Dating, and Other Apps?
While it is easier to fake location on Snapchat, WhatsApp, and social apps, you would have to make more effort to do the same on other apps. This is because a lot of gaming and dating apps not only rely on our IP address but also access the device's location in the background. Therefore, to fake location on Samsung, you need to use dedicated mock location apps. While most of these apps are available for free, you are needed to make some tweaks on your Android device. To learn how to fake GPS on Samsung gaming or dating apps, follow these steps:
Step 1. Firstly, unlock your Samsung phone and go to its Settings > About Phone to tap the "Build Number" feature 7 times straight. This will unlock the Developer Options on your Samsung phone.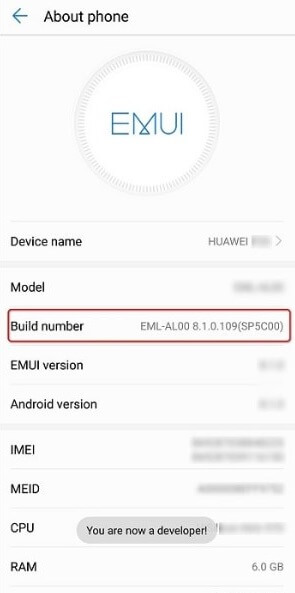 Step 2. Once it is unlocked, you can go to your device's Settings > Developer Options to access it. From here, you just need to turn on the feature to allow mock locations on the device.
Step 3. Great! Now you can just go to the Play Store and download any reliable fake GPS app for Samsung. For instance, the fake GPS app by Lexa is pretty reliable and works on every major Samsung model.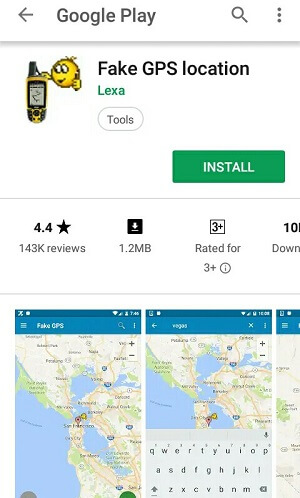 Step 4. After the app is downloaded, you need to go back to Developer Options > Mock Location Apps and make the downloaded app as the default choice.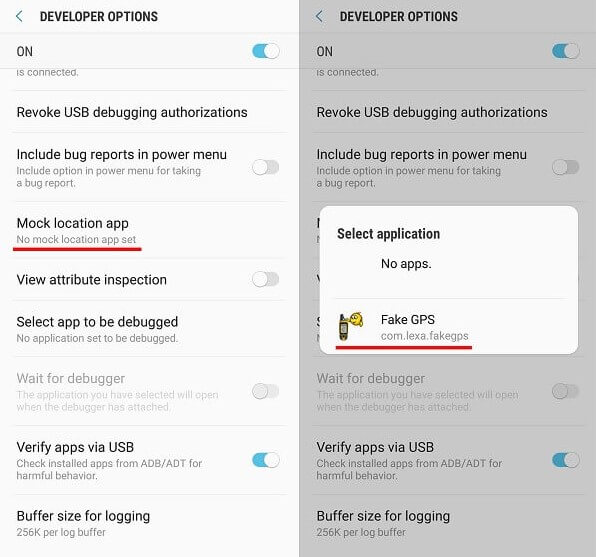 Step 5. That's it! Now you can just launch the Fake GPS app on Samsung and drop the pin to any location in the world. Tap on the start button to fake your location and use it on any gaming, dating, or another app.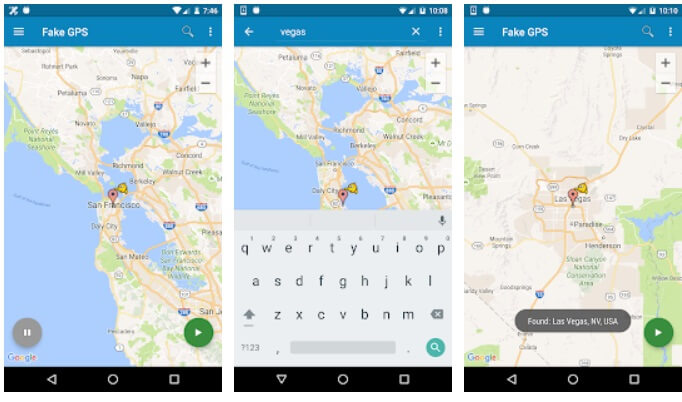 Part 4: How to Stop Browsers from Tracking your Location?
Most of the users complain that popular browsers like Google Chrome keep tracking their location in the background. Well, to fake location on Samsung browsers, you can use a VPN or a mock location app (as listed above). Besides that, if you want, you can stop browsers from tracking your location altogether.
For this, just go to your Samsung's Settings > Apps > App Info and select Google Chrome. Tap on the "Permissions" option to view what the browser can access on the device. From here, make sure that the location services option is disabled. You can also go to your phone's Location Services settings and revoke the permission for Chrome from there as well.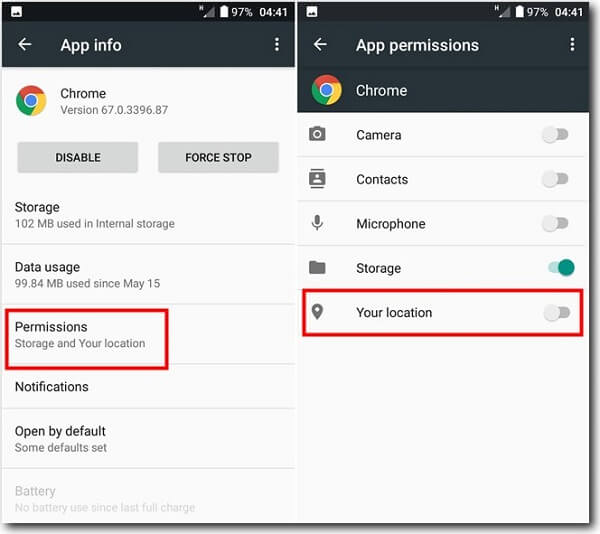 There you go! I'm sure that after reading this guide, you would be able to fake GPS location on Samsung pretty easily. We have come up with a generic guide that you can implement to fake GPS on Samsung S8, S9, S10, and all the leading models. Feel free to give these solutions a try to protect your privacy and share this guide with others to teach them how to fake location on Samsung in a hassle-free way.