Changing the location on your smartphone involves tricking your device into telling apps and programs that you are located somewhere that you're not. There could be several reasons to fake your location. Perhaps you want that dating apps think that you're a thousand miles away, which is ideal if you're planning to move to a new city and like to get ahead of today's dating game.
Well, no matter what your reason is to do so if there is an app that has gained popularity to fake location on smartphones and it is Fake GPS location - Hola. Many people prefer to fake GPS location using this app. Unfortunately, recently, it is revealed that Hola puts its users at a great security risk. It creates a security hole on your smartphone and makes you susceptible to cyber attacks. Considering this, it is very understandable why you need a Hola fake location alternative. In this post, we're going to walk you through the top 3 fake GPS location Hola alternatives you can rely on.
Part 1: How to Use Fake GPS Location - Hola?
A quite popular and free VPN, Hola bucks lots of trends. Most VPN services available out there for free place harsh limitations on factors such as bandwidth and service choice, but Hola does not. The real catch here is that Hola is not a real VPN. In other words, it does not have dedicated servers for users to connect through. Instead, it is a peer-to-peer network that offers access to their internet connections in a swap for network free access.
The way Hola works to fake a location is that when you want to unblock Netflix America, you're actually plugging into an American user's home internet connection. If you consider Hola fake GPS premium APK, then you can place your own device into the group of available connections.
Hola is available for both mobile and desktop devices to fake your GPS location. Here, we're going to help you learn how to use Hola on a mobile phone.
Step 1: Get the Free GPS Location - Hola on your Android device from the Google Play store.

Step 2: You need to enable "Developer Options". For that, go to "Settings">" About">" Click on the Build Number" until you get "you are now a developer".
Step 3: Now, you need to enable "Mock Locations". Go to "Developer options" and scroll down to locate "Select mock location app" and choose "Hola VPN change GPS location".
Step 4: Open the Hola app on your phone and choose the requested location on the app. Else, you can use the search bar to locate the specific location.
Step 5: Finally, click the "Play" button and that's all to change your location.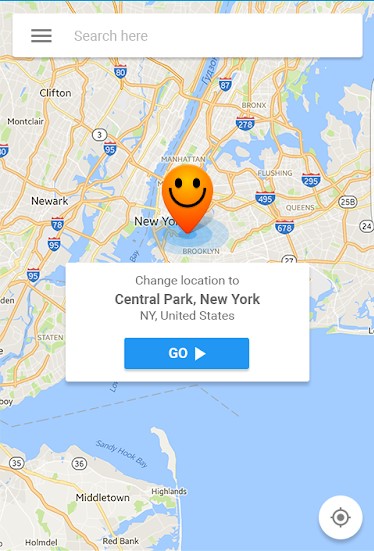 For iOS devices, you can get the Hola VPN Privacy & Security app from the App store. In order to fake location on iPhone, you need to get a premium version of Hola fake location. For desktop on a web browser like Chrome, you can install the Hola extension.
Pros:
Easy to use.
Unblocks many sites or apps.
Most connections are quite fast.
Free version works great.
Cons:
Free version of it uses your bandwidth for someone else.
Use the internet connections of other users.
Gathers lots of data.
Considering its, it makes sense why there is a need for Hola fake GPS location alternative. Continue reading to find out the best alternatives to fake GPS location - Hola.
Part 2: Best Hola Alternatives to Fake GPS Location
After our hard research, we have come up with below best 3 Hola alternatives to fake GPS location. So, review them one by one to make the right choice.
1: dr.fone -Virtual location
The most recommended Hola alternative to fake GPS location on iOS devices is dr.fone -Virtual location (iOS). Whether it's about privacy or other reasons to change your location, this program comes quite in handy to do the job efficiently and easily. Use it to teleport your iDevice location to any region in the world. Indeed, it is helpful to trick all location-based apps on your device.
Main Functions:
One-click solution to fake your location.
Supports creating routes on the map in order to move along.
Lets you alter the speed to move virtually on the app.
Pros:
User-friendly interface.
Works with all location-based apps.
A free version is available.
Cons:
Does not support Android devices.
Here's a quick guide on how to use dr.fone -Virtual location to fake your location:
Step 1: Get dr.fone -Virtual location on your computer from its official site. Run the program and connect your iDevice to the computer using a digital cable. From the main interface, select the "Virtual location" option to start with the process.
Step 2: On the next screen, click on the "Get Started".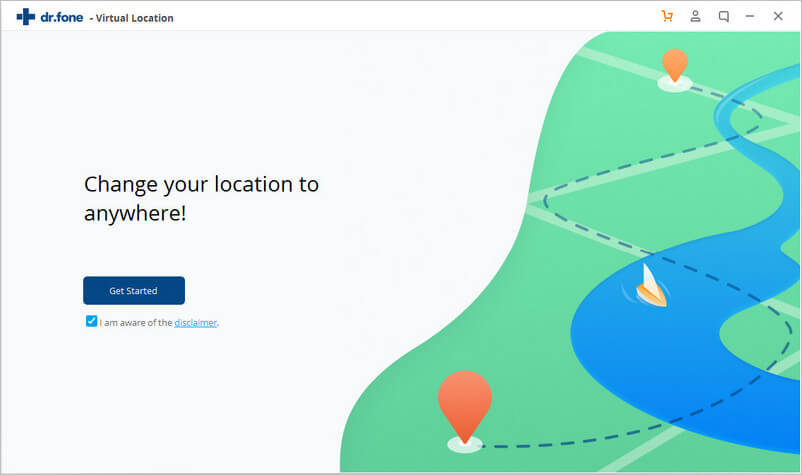 Step 3: Now, you can enable the "Teleport mode" by tapping the third icon in the upper-right. Enter the location you would like to teleport in the upper-left bar and hit "Go".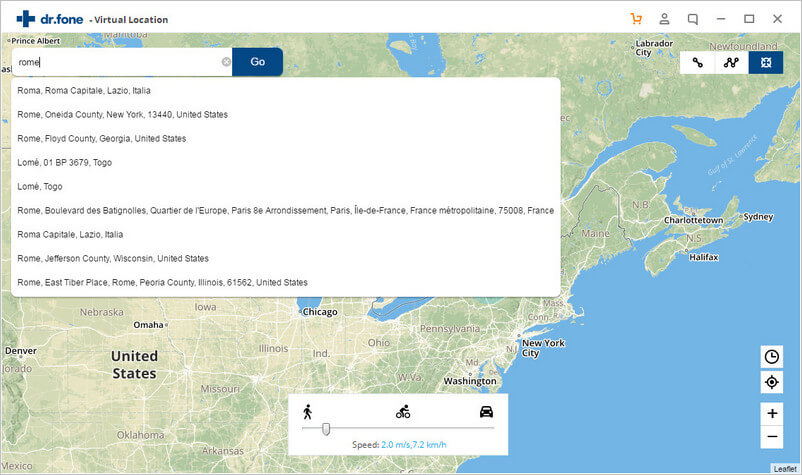 Step 4: In a while, your location will be changed on your iPhone.
That's how to use this Hola fake GPS location alternative.
2: VPNa
The second best Hola GPS location alternative is VPNa. It is the latest one but popular one to trick location-based apps for both Android and iPhone users. Also famous as Virtual Phone Navigation App, it can help you fake location with ease.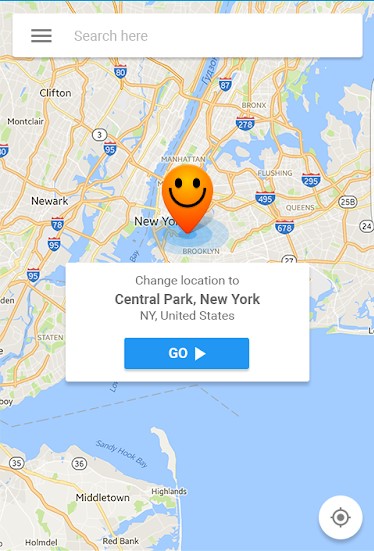 Main Functions:
Teleport to any region in the world.
Works with most location-based apps such as social media apps.
Save locations for later use.
Pros:
No need to root or jailbreak the device.
Easy to use.
Available for both iPhone and Android.
Cons:
Sometimes it doesn't work.
3: Fake GPS Run
Last but not the least Hola change GPS location alternative is Fake GPS Run for Android users. You can fake your location with so ease using it. Just like other alternatives, it can help you teleport to anywhere in the world. Plus, sharing your fake location to others is possible.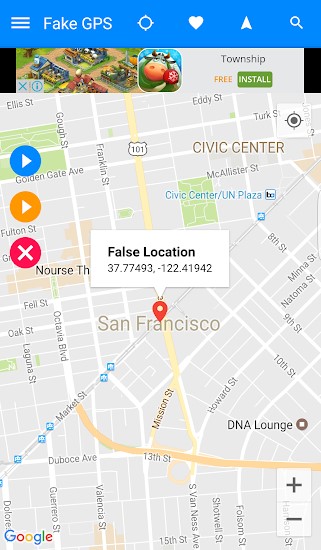 Main Functions:
Teleport to any region in the world.
Share your fake location with your connections and friends.
Pros:
Easy to use.
No need to root the device.
Cons:
Not available for iPhone.
Crash problem while using it.
The Bottom Line
That's all on what's the best alternative to Hola fake GPS location. As you now know that Hola poses a security threat to its users and thereby, uninstalling it makes sense.When it comes to its best alternative for iOS users, look no further from dr.fone -Virtual location. Nevertheless, the final decision is yours and make sure to make the smart one.