If you've been sharing Snaps on Snapchat for a while, you may already know that the social media app tracks a user's GPS location to provide better services and features. While Snapchat may not use this information for malicious activities, many people still might not be comfortable with someone tracking their every move. If that's the case, we're here to help.
In today's article, we've put together a detailed guide on how to use a Snapchat location spoofer to hide your real GPS location from Snapchat. By spoofing your location, you'll be able to stay away from Snapchat's radar and keep your privacy intact. Plus, this will also help you trick your Snapchat friends into believing that you're at a different location.
So, without wasting another second, let's check out how to fake GPS location in Snapchat.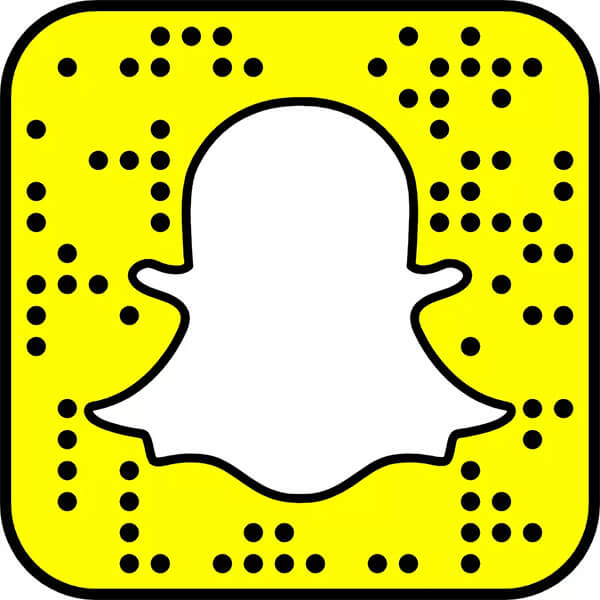 Part 1: How to spoof location on Snapchat
Basically, there are three different ways to fake GPS for Snapchat. Let's discuss each of these methods individually and decide which one will be the most suitable option for you.
1. Spoof Snapchat with Dr.Fone – The Best Way for iOS
If you're an iOS user, you can install Dr.Fone - Virtual Location (iOS) on your PC and use it to fake GPS location on an iPhone/iPod. It's a professional geo spoofing tool for iOS that'll help you set a fake GPS location from anywhere in the world. Thanks to the dedicated "Teleport Mode", you'll be able to set a fake GPS location with one click.
Even though there are many geo spoofing apps for iOS, Dr.Fone - Virtual Location has a few USPs that separates it from the crowd. Apart from faking GPS location, the software also lets users fake their GPS movement on the map.
It has a dedicated GPS Joystick that'll help you fake and virtually control movement between two spots on the map. This feature will come in pretty handy if you're an avid Pokemon Go player. You could simply set a fake route and virtually control your movement in the game.
Let's take a look at a few additional features that make Dr.Fone - Virtual Location (iOS) the most reliable geo spoofing app for iDevices.
Set a fake GPS location from anywhere in the world
Set a customized speed while faking your GPS movement on the map
Use GPS Coordinates to find a specific location
Dedicated GPS Joystick to simulate your GPS movement
Available for Windows as well as Mac
Works with all iOS versions, even the latest iOS 14
So, if you're ready to fake GPS location Snapchat, follow these instructions to use the "Teleport" mode in Dr.Fone - Virtual Location.
Step 1: First of all, download and install Dr.Fone - Virtual Location on your PC. Once it's successfully installed, launch the software and select "Virtual Location" from the main screen.
Step 2: Now, connect your iPhone/iPad to the PC and click "Get Started" to proceed further.
Step 3: In the next window, you'll see a map that'll be pointing to your current location. If your location is not accurate, you can also press the "Center-On" button from the bottom-right corner.
Step 4: Click the "Teleport Mode" icon at the top-right corner to activate teleport mode. Now, enter the location that you want to set as your fake location and click "Go".
Step 5: The pointer will automatically move to the desired location. Simply tap "Move Here" to set it as your current GPS location.
Once your GPS location is changed, all apps on your smartphone (including Snapchat) that use location services will not be able to track your current GPS location. As a result, your movement will stay hidden from Snapchat's server, ensuring 100% privacy.
Like iOS, you can also find several location spoofing apps for your Android device. Simply go to Google Play Store and search for "GPS Joystick". You'll see hundreds of search results and all of them can be used to fake GPS location for Snapchat on Android.
2. Use VPN to fake location on Snapchat
Many people use VPNs to hide their IP address from the server and access geo-restricted content. But, they have an additional functionality that many people are not familiar with. Apart from a geo spoofing app, you can also use a VPN tool to set a fake location on Snapchat. However, it's worth noting that only a few selective VPNs can be used for this task. In general, these VPN tools aren't available for free and you'll have to either buy their complete license or pay the monthly subscription fee to access them.
After doing our research, we've found out that SurfShark is one of the few VPNs with a built-in fake GPS location feature. The VPN is available for both Android and iOS, which means you'll be able to install it on almost every smartphone.
Unlike other VPN tools, you won't need an additional third-party app for the task. Simply install SurfShark on your smartphone and instantly change your GPS location for Snapchat.
Here's the step-by-step procedure of setting a Fake GPS location using SurfShark on an Android device.
Step 1: Go to the official SurfShark website and download the Android version of the software on your smartphone.
Step 2: Now, before changing your GPS location, you'll have to configure SurfShark as the default "Mock Location App" for your device. To do so go to "Settings" and click on "Developer Options".
Step 3: Scroll down and click "Set Mock Location App" and choose "SurfShark" from the list.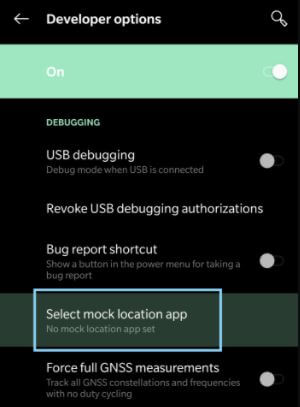 Step 4: Now, launch SurfShark and switch to the "Locations" tab. Choose a location from the list that you want to use as your fake location. Based on this location, SurfShark will automatically connect your device to a VPN server as well.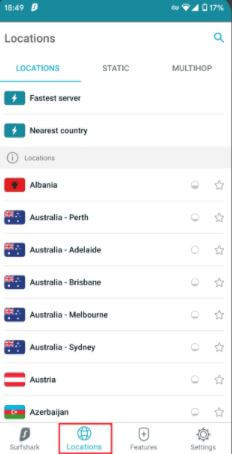 Using a VPN like SurfShark is a great option for people who want to hide their IP address as well as GPS location at the same time.
3. Fake location on snapchat with XCode
Another way to set a Snapchat fake location is to use Xcode. For people who don't know, Xcode is Apple's official IDE (Integrated Development Environment) for macOS that's used by professional developers to design iOS apps. If you have the desired technical expertise to work with Xcode, you can also use it to fake your GPS location in Snapchat.
Step 1: Fire up your Macbook and go to the App Store. Now, search for XCode and install the application on your laptop.
Step 2: Now, launch XCode and create a new project. Make sure to select "Single View Application" as the default template for your project.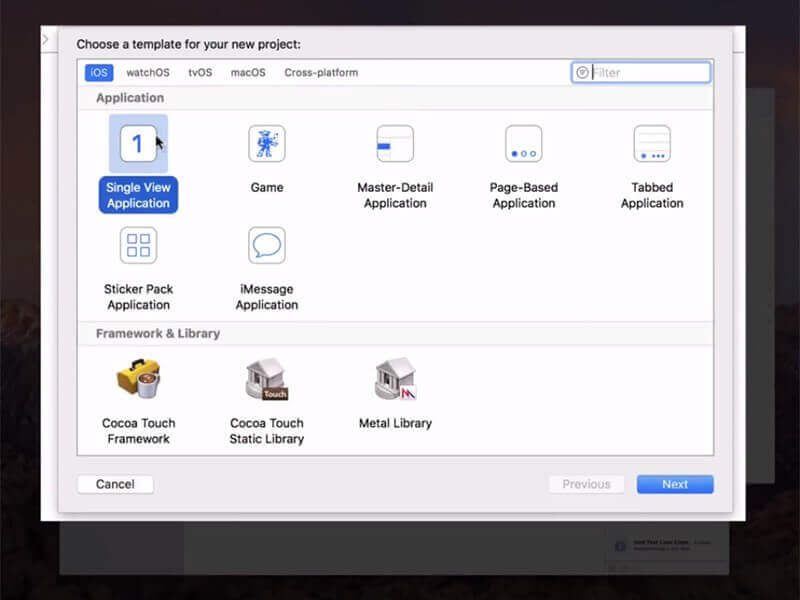 Step 3: In the next window, enter a name for the project and click "Next".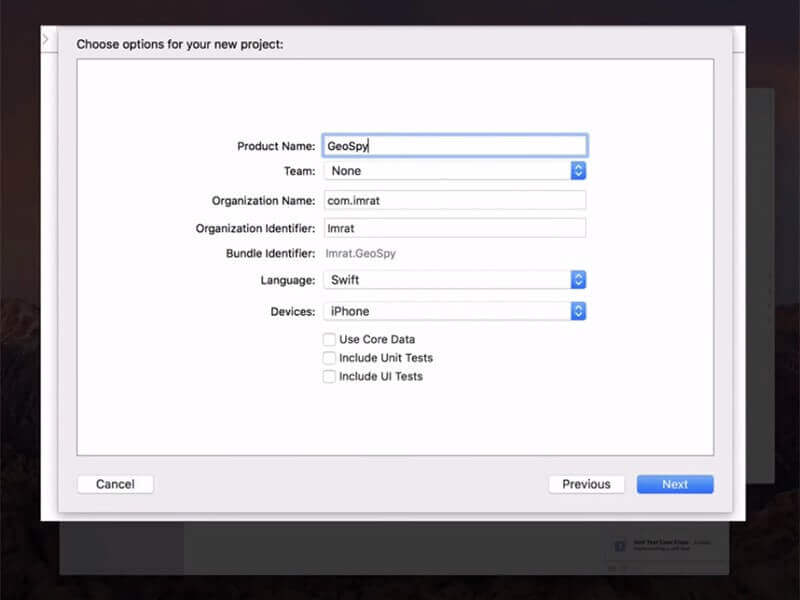 Step 4: At this point, you'll have to set up GIT commands for the project. To do so, go to the Terminal and execute the following commands.
git config --global user.email "you@example.com"
git config --global user.name "your name"
Step 5: Now, connect your iPhone to the PC and make sure that it's unlocked. You'll also have to set it as the build device.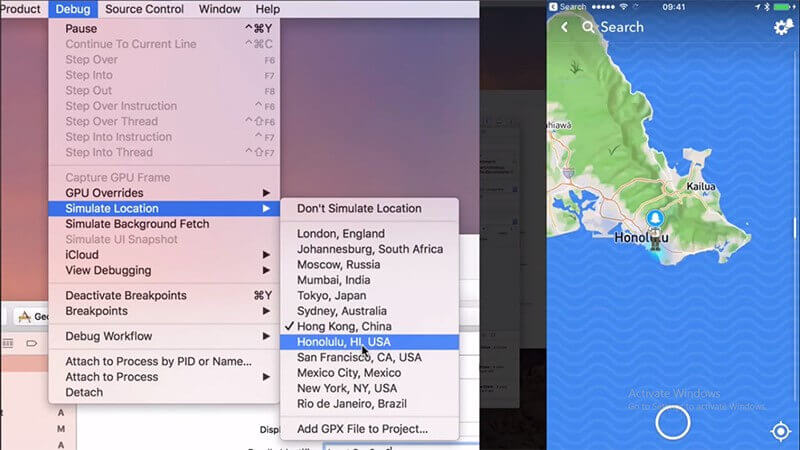 XCode will automatically start processing a few symbol files for the iPhone. Once this process completes, go to "Debug" > "Simulate Location" and choose any location from the list. This will change the GPS location for your iPhone and Snapchat won't be able to access your real location. Now, keep in mind that this method is quite complex and if you're not familiar with XCode, it would be better to stick to the previous two solutions.
Part 2: Can we hide Location on Snapchat?
If you're someone who just wants to hide their location from friends on Snapchat, you won't have to install any software to do the job. Snapchat provides a dedicated feature, known as "Ghost Mode", that'll hide your location from everyone on Snapchat for the specified time period.
Here's how you can enable "Ghost Mode" to hide your location on Snapchat.
Step 1 - Launch Snapchat and go to SnapMap. Once the map loads on your screen, tap the "Settings" button.
Step 2 - Now, toggle the button next to "Ghost Mode" to enable the feature.
Step 3 - A new dialog box will appear on your screen. Here you can choose a duration for which you want to keep the "Ghost Mode" enabled.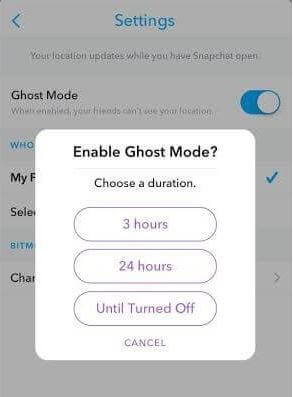 Part 3: Frequently Asked Questions
1. Can you get someone's location from Snapchat?
Yes, you can see your friend's location on Snapchat through SnapMaps. However, this will only work if your friend has chosen to share his/her location with you. Simply open SnapMaps and you'll see Bitmojis for all friends who are sharing their location on Snapchat.
2. Is Snapchat location ever wrong?
While Snapchat has officially confirmed that they don't misuse user's location information, it's always a wise option to keep your location hidden. Why? Because this will ensure 100% privacy and you'll stay assured that no one's tracking your movement.
3. How do you tell if someone hides their location from you on Snapchat?
If you can't find the person's Bitmoji on Snapmap, it's most likely that they are hiding their location from you on Snapchat.
Conclusion
If you're concerned about your privacy and don't want apps like Snapchat to track your moves, it's always a good strategy to use a Snapchat location spoofer to hide your original whereabouts. Whether you're using an iPhone or Android, the above-mentioned instructions will help you set a fake location for Snapchat and keep your real location hidden.