"My children are teenagers now and they often go out without telling me where they're going. Does anyone know a good app that can share locations between two smartphones?"
If you are also a concerned parent or friend, then you can find yourself in a similar situation.
Or maybe you simply want to share your own location to friends while you are abroad, to let them know where you are and what you're doing!
Here are the best apps for doing just this!
Glympse
Glympse is a very user-friendly app for Android, that is free, used for sharing your location using GPS with your friends and family. You can share your current location with your friends and family or request them to share their locations with you.
What are the features of Glympse?
The most important one is that Glympse is easy enough to be used by everyone. Its interface is very smooth and simple which enables anyone to use it, even children and the elderly.
Also, Glympse doesn't require registration to be used, you can just download it from the Play Store and you're ready to use it!
Safety is also a big part of why Glympse is so user-friendly. Namely, when you turn off the app, it automatically stops collecting your location and it also stops sharing it with your friends.
If you're asking yourself: What else could the people behind Glympse do to improve their app even more? The answer is: It's worldwide. You could be in the jungles of Amazonia and the only thing you need to use Glympse on your smartphone is GPS and an internet connection.
Now that you've read all about the pros and features of this app, you must be wondering what are the cons?
Well, it's quite simple, the cost of this free to use app is your battery life. While you are using Glympse, your battery drains very fast. And on top of draining your battery, you also cannot text while using this app.
AGPS Tracker
Have you ever lost your friends while hiking?
AGPS Tracker is a GPS based system that tracks your location only if you have a fast and stable internet connection. This app is very useful for hikers as it tracks your path and you can easily backtrack to where you started your walk, in order to meet up with your friends!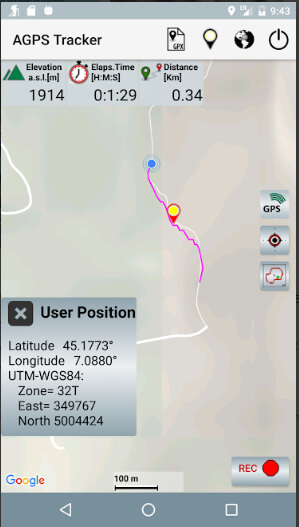 What are the features of AGPS Tracker?
It provides a real-time location of the users. It uses GPS and internet to find the location of the users, and it also tracks your movement over time, which you can store to have a record of your travels!
Just like the last one, this app is very easy to use. It's there to help the user on every step of his journey. But luckily, unlike the last app, it doesn't drain your battery!
Unfortunately, like any other app, this one also has its downsides. It can sometimes stop tracking your movement by itself and can be unreliable at times. It can also incorrectly track your movement or show incorrect locations.
GeoZilla
GeoZilla is the perfect app for worried parents! This family locator app tracks the location of your family members using GPS. You can invite your friends as well.
It provides you with the possibility to look over your loved ones, as it can tell you whether someone reached their home or not.
What are the features of GeoZilla?
GeoZilla tracks and show the locations of your friends and family accurately and shows you whether someone has reached their home or not. It can also notify you when a friend leaves their home after you've invited them over, so you can measure the time of arrival as well. GeoZilla also allows chatting and sharing images with your loved ones!
Although it is a lifesaver, GeoZilla is much slower compared to other apps listed here. And sometimes it doesn't provide a real-time view, as it is dependent on your friends using it at all times.
Life360
Life360 seemingly does everything GeoZilla does, but in its own way, better. With Life360 you can make separate groups with your friends and family members and it will show your private groups in different maps, visible only to you and the other private group members. It can send you real-time notifications and you can also send location requests to your contacts.
What are the features of Life360?
The private groups you can create in Life360 are called "circles", where you can also chat with the groups members and share pictures.
As with other location apps, Life360 requires an internet connection and GPS to be able to work properly, but because of that Life360 will inform you about the arrival of your loved ones with a pop-up notification.
Not only that, Life360 will detect crashes automatically and notify you so you can restart the app, to continue using it.
Of course, the reason Life360 notifies you about crashes is because it unfortunately does stop working from time to time without any apparent reason. Also, it can sometimes display inaccurate location, as that is the trend with almost all location-sharing apps.
Zenly
If after all these apps listed before this one you still are looking for something that will suit your personal needs, Zenly might be the right one for you.
Zenly provides real-time location-sharing to whoever you choose. Zenly also allows you to keep track of where you spend most of your time, which might be something you are looking for.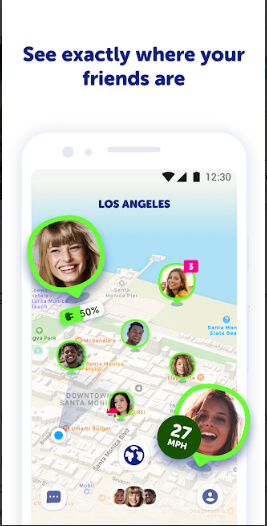 What are the features of Zenly?
Like the other apps, or perhaps even more so, Zenly is user-friendly. Anyone who installs the app can understand its instructions easily because of how clear each step is presented, through the very elegant interface.
Zenly can also track the last know location of your device, so you can find your lost or stolen phone anywhere! It also allows you to make plans with your peers, such as meetings, lunches, etc. Zenly won't drain your battery or drown you in ads, and its location tracking is very reliable, as long as you are online.
You can invite your friends as well.
Alas, Zenly isn't that well optimized for all the smartphones, and requires you to be online 24/7.
Google Maps
If any of the other apps missed anything you could think of when having a location-tracking app in mind, Google Maps probably has it as a feature.
Google Maps is designed to help you avoid traffic during rush hour, discover local events and even find new restaurants!
If you are planning a secret party for your friend and want to know their arrival time, simply use Google Maps to know their exact arrival time!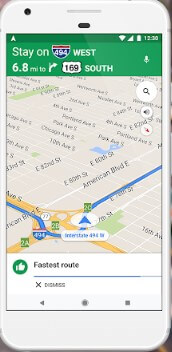 What are the features of Google Maps?
It provides a platform for group planning for any activity you would want to do with your friends and family. Google Maps also street view built in and can even work offline if you download the maps beforehand! It can also sere as a navigation tool while you are driving, and it's especially useful during rush hour as it can help you avoid traffic.
Even though it is better than most location tracking apps, Google Maps' update process is very slow and using the app can overwhelm older phones, that have bad specifications.
PathShare
PathShare is a reliable and stunning-looking app. You can easily use it to share your location in real-time with your friends. With PathShare, you have full control over who can see your location, even if they are in your contacts.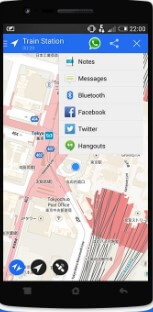 What are the features of PathShare?
PathShare is more user-friendly than GoogleMaps, and it takes less time to get to understand how it works, but that is because of how little PathShare provides when compared to GoogleMaps.
It shares your location in real-time, you can easily understand its features, and you can also find friends using PathShare.
PathShare allows you to control who can see your location at any time, and it will also notify you when other people you know join PathShare.
Unfortunately, path share isn't the best option, because of the lackluster privacy system and the fact that it often crashes near borders and tunnels.
What is the bottom line?
All of these applications can be used in one way or another, but the important thing is, all of them allow you to share your location with your peers and to see other people's location as long as they share it with you. Take in consideration what you just read, but in the end, the choice is yours.