"What is geocaching and how does it work? I have heard a lot of people posting about it, but I don't know how to start a geocache!"
If you are also an explorer by heart, then you must have heard of geocaching as well. Often known as the world's biggest treasure hunt, it is one of the most promising and fun-filled activities out there. Although geocaching is already a global phenomenon, a lot of people out there still don't know about it. Well, in this guide, I'm going to tell you how to geocache like a pro and what are the essential things you need to take care of before you start your geocaching journey.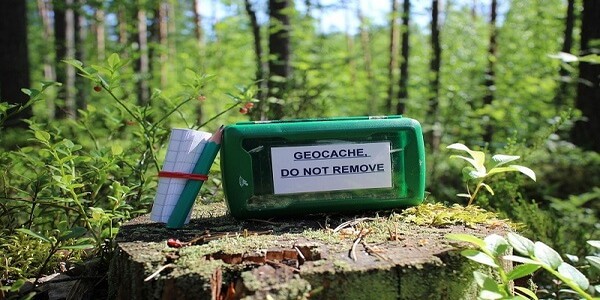 Part 1: What is Geocaching?
Before we discuss how does geocaching work, it is important to understand the basics. Consider geocaching as a global treasure hunt in which different objects (known as a geocache) are distributed worldwide. It is a highly-anticipated recreational activity in which participants use GPS technology (on their phones) to discover these objects. It is mostly a container with different things that have more emotional than financial value.
Once the participant has discovered the geocache, they sign a log book with their details to prove that they have found the object. Later, they should place the geocache exactly where they found it before to continue the activity for others. It started way back in 2003 and has gained millions of new participants over the last few years.
Part 2: How to Start Geocaching: A Stepwise Guide
Great! Now when you know what is geocaching and how does it work, you are all set for your first experience. Learning how to geocache is extremely simple – you can play in with a team (by including your friends and family) or on your own. To get things started and learning how to do geocaching, follow these steps:
Step 1: Create your Geocaching account
Firstly, you need to have a geocaching account to get things started. For this, you can use its app or just head to its official website (https://www.geocaching.com/play). From here, just click on the option to create a new user account. You can enter your email id, pick a username, and then some basic details to create your account.
Step 2: Download the Geocaching app on your phone
To learn how to do geocaching, you need to step up and visit certain coordinates. To do this, you can just download its official application on your Android or iOS device.
Download the Geocaching app for Android: https://play.google.com/store/apps/details?id=com.groundspeak.geocaching.intro
Download the Geocaching app for iOS: https://apps.apple.com/app/apple-store/id329541503
The app is free, but you can also get its premium monthly membership for $5.99 or a yearly membership for $29.99.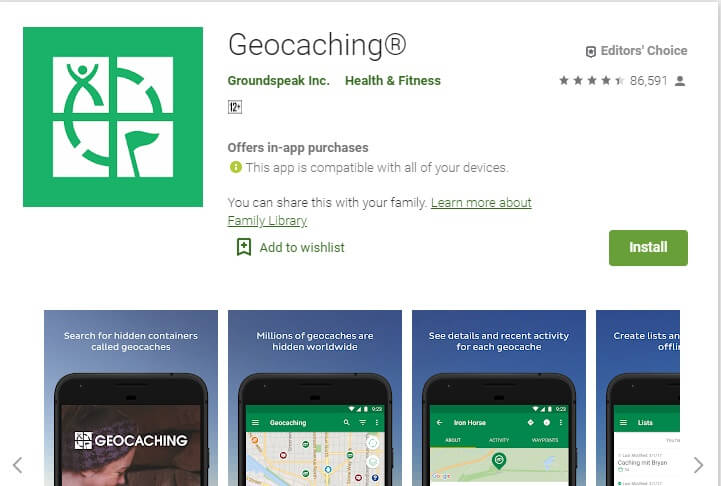 Step 3: Look for the nearby geocache
Once you have installed the geocaching application, just launch it, and enter your present pin code in the search bar. You can also enter your city or region and press enter. The application will automatically look for the nearby geocaches and would display them on the map.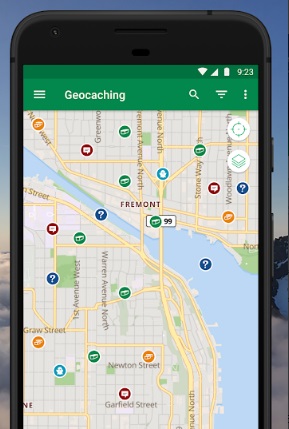 Step 4: Search for the geocache
After getting a list of the available geocaches, you can just tap on any cache to view its details. From here, you can know more about the geocache, its size, difficulty, and other things. Now, you can manually copy the coordinates of the geocache from here and enter in your Maps app. Alternatively, there is a navigation button adjacent to the geocache that you can tap to get the right directions.
Step 5: Find the geocache and share your experience
That's it! You can now go out and find the geocache in the designated location. After you find it, just sign the log book and get some pictures on your phone as proof. Make sure that you place the geocache to the same location where you found it. In the end, you can just go to the app and share your experience of finding the geocache with others.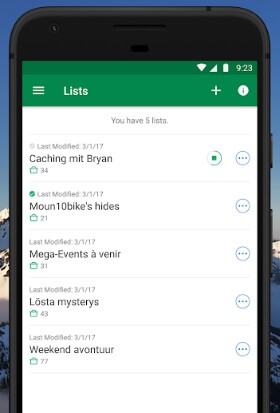 Bonus: How to Get Prepared for Geocaching
Now when you know how to do geocaching, you can go out and be an explorer for sure. Though, if you want to play geocaching in a safe and secure manner, then consider following these steps:
Take the needed safety measures
First and foremost, make sure that you take the needed safety measures so that you won't get hurt while looking for a geocache. If the terrain is tough or you are required to enter a private property, then consider aborting the mission.
Stay connected to the internet
Make sure that your smartphone has an active internet connection. If you are going to someplace new, then you can even share your location with your friends or let them know about your mission in advance.
Don't make the rookie mistake of just looking at the map once and then forgetting about it. Instead, enable the navigation mode on your phone so that you would be guided regularly about your whereabouts and the direction to the geocache.
Explore with your friends/family
Ideally, it is recommended not to go looking for a geocache alone, particularly if it's not in the city. After all, this recreational activity is supposed to be fun and you should enjoy it with your friends and family. In this way, they can help you in case of an emergency.
Also, make sure that you have all the important tools and pieces of equipment with you. For instance, you can create a detailed list of objects like a map, compass, hat, flashlight, pen, small mirror, money, gloves, sunscreen, and other outdoor essentials.
There you go! I'm sure that after following these safety measures and knowing how to play geocaching, you can easily start your journey. As you can see, I have provided a stepwise tutorial on how to geocache in this guide. You can also get things started by downloading the app and looking for the closest geocache to your location. Go ahead and explore your area and have a great experience. Best wishes and stay safe!