iSpoofer is an extremely useful tool for people who often play location-based games like Pokemon Go. The tool lets users simulate their current location to anywhere in the world and play these types of games without actually moving at all. It means if you're playing Pokemon Go, you can simply teleport your location and collect all the Pokemons while sitting in your bed and watching Netflix. However, there is one downside to iSpoofer, i.e., it is only available for iOS devices.
Since you cannot install iSpoofer for Android, we have compiled a detailed step-by-step guide to spoof your location on Android and play Pokemon GO without any issues. So, without any further ado, let's start with the guide.
Part 1: Does iSpoofer works for Pokemon Go on Android?
iSpoofer has a lot of impressive features such as enhanced throws, in-game IV trackers, in-game sniping tools. However, these features can never work with Android devices and that's why iSpoofer is only compatible with iOS devices.
But, that doesn't mean you cannot spoof your location on your Android device. Fortunately, there are Android iSpooferalternatives you can use to manipulate your device's location and collect as many Pokemons without actually leaving your house. In the next part, we will learn about some ways that will make you feel as if you are working with iSpoofer for Android.
Part 2: Any iSpoofer alternative for Pokemon Go on Android?
2.1 Try Vmos to spoof Pokemon Go on Android
VMos is a software that's based on the "virtual machine" technology and allows users to set up a separate Android system on their device. It simply implies you can use VMos to simultaneously run two Android systems on your device.
One of the major advantages of using VMos as your Android iSpoofer is that it provides one-click root access. With VMos, you can easily root the virtual Android machine without affecting your primary Android system settings. This is an extremely useful feature for people who want to run root apps on their device but don't want to compromise its security by actually rooting the device.
When it comes to Pokemon Go spoofing with VMos, the process is quite complicated. There are multiple apps that need to be downloaded while you use this method. Here is the list:
Lucky Patcher
ES Explorer
VFIN
GPS Joystick
And obviously Pokemon Go
Let us know the exact step by step guide to know what exactly to do with Vmos. Follow the below mentioned steps and you'll be able to spoof your location for Pokemon Go on Android.
Step 1: Disable Location Services
First of all, you have to disable location services on the real device. Go to "Settings" and tap the "Security and Location" button. Under the "Privacy" tab, select "Location". Toggle the switch to disable location services on your device. Please note that the steps can vary according to your device.
Step 2: Download VMOS
Now, launch Play Store and install the VMos app on your device. Once the installation process completes, launch the app, and tap the "Enter Vmos" button. Grant all the permissions and let VMos install its ROM. You will now enter the Virtual Machine on your device.
Step 3: Get Root Access
Here is what to do for this. Open "Settings" on the virtual machine and select "System Settings".
Scroll Down and tap the "About Phone" button. Continue tapping the "Build Number" button until "You are Now a Developer" message appears on the screen. Go back to the main "Settings" window and select "Developer Options".
Scroll down and tap the "Root" button to grant root access on the virtual machine.
Step 4: Disable Find My Device
The next step would be to deactivate "Find My Device" on your virtual machine. For this, select "System Settings" and go to "Security".
Tap on "Device Administrator" followed by "Find My Device". Tap the "Disable" button to disable "Find My Device".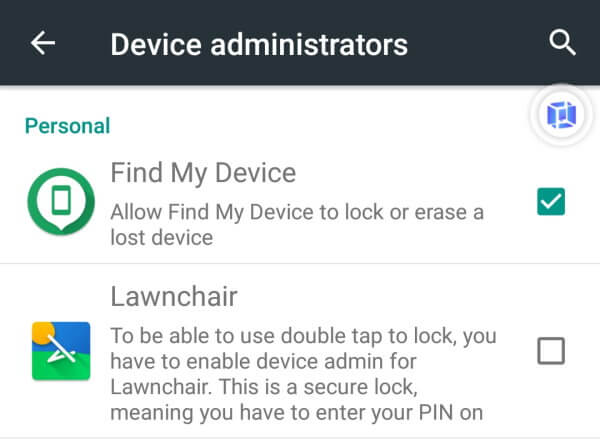 Step 5: Set High Accuracy
Set Location Mode to "High Accuracy" by navigating to "Settings".
Go to "Location" and select "Location Mode". Here, tap "High Accuracy".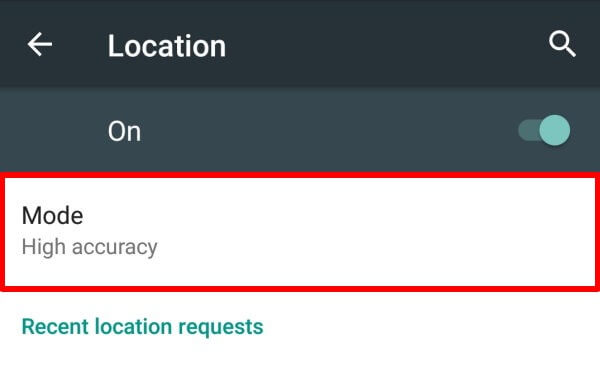 Step 6: Apps Installation and Spoofing
Install Lucky Patcher and GPS Joystick and grant root permission to both the apps. Use a file manager with root access like "ES File Explorer" to set GPS Joystick as your System app. For this, launch the File Explorer and tap on "Find" > "App" > "Data" > "Joystick". Move the Joystick folder to "System" > "App". This will set GPS Joystick as your system app.
The next step is to bypass the Pokemon Go app using VFIN. Install the VFIN app. Tap Kill Process and ByPass Pokemon Go.
Launch the GPS Joystick app and set location to anywhere in the world.
Launch the Pokemon Go app and you'll be able to spoof your location easily.
As you can see that using VMos as Pokemon Go iSpoofer for Android is quite a complicated process. Not to mention, running a virtual machine will increase the load on your device, which can further cause lags while playing the game. That's why using VMos is not the most optimal solution to spoof location on Pokemon Go.
2.2 Try GPS joystick app from Play Store
You can directly use the GPS Joystick app to spoof your location for Pokemon Go on your Android device and save yourself from the hassle of installing a virtual machine. The app lets you teleport your current location to anywhere in the world with a single tap.
Follow these steps to use GPS Joystick as Android iSpoofer alternative on your device.
Step 1: Launch Play Store and Install the GPS Joystick app.
Step 2: Once the installation completes, you'll have to set GPS Joystick as the default mock location app for your device. In order to do this, you need to select "Settings" > "Developer Options" > "Select mock location app" > "GPS Joystick".
Note: Please enable Developer options by tapping the build number 7 times in your device's "About Phone" settings if you haven't done it yet.
Step 3: Launch GPS Joystick and tap "Set Location". Here you can either manually enter the GPS coordinates that you want to use as your fake location or choose a location on the map.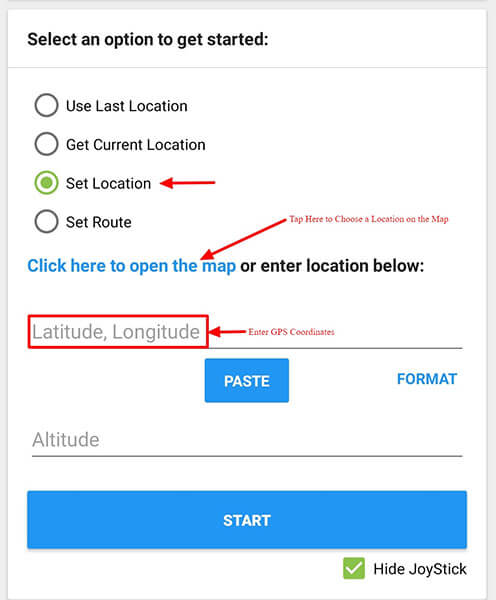 Step 4: If you don't have any specific GPS coordinates in mind, open the map and move the pin around to set a specific location. You can also search for the location in the top search bar. Once you have selected the right location and tap the "Start" button.
That's it GPS Joystick will now teleport your current GPS location to the selected location. Simply launch the Pokemon Go app and you'll be able to spoof your location easily.
2.3 Try an Android emulator to spoof Pokemon Go on Android
Pokemon Go is only available for smartphones. However, if you wish to play it on your computer, you'll have to install an Android emulator like Bluestacks. An Android Emulator creates a virtual Android environment on your PC and allows you to run Android apps on the computer itself.
Bluestacks has a built-in "Location Provider" feature that'll allow you to directly spoof your location without installing a third-party location spoofer. Follow these steps to use Bluestacks as iSpoofer for Pokemon Go Android on your PC.
Step 1: Go to the official Bluestacks website and download the installer.
Step 2: Launch the installer and follow the instructions to install Bluestacks on your PC.
Step 3: Once installed, launch Bluestacks and wait until the software boots for the first time. The first boot may take a while to complete!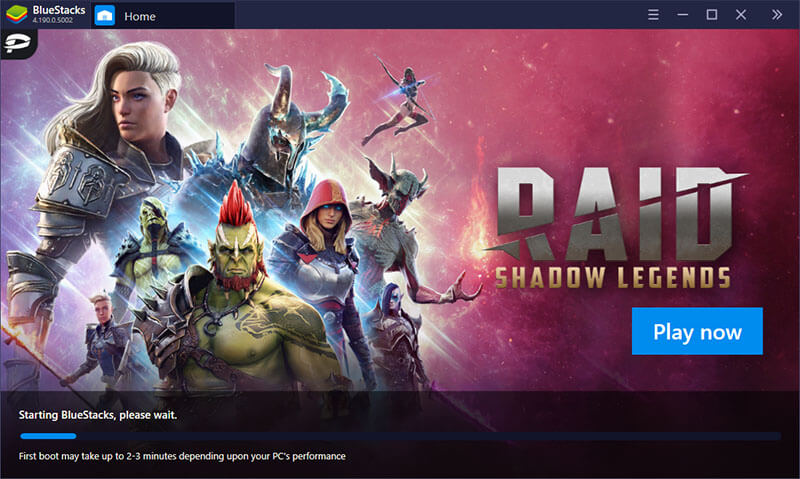 Step 4: Now, select the "Set Location" button in the top-right menu bar to choose a location for Pokemon Go Spoofing.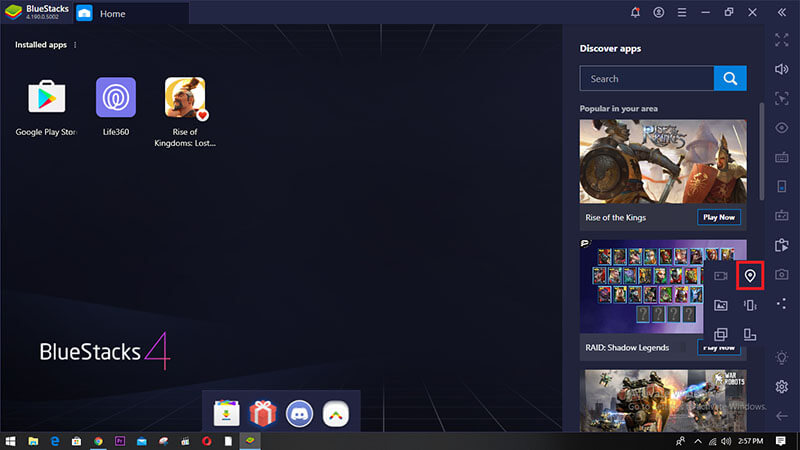 Step 5: A map will appear on your computer screen. Make sure to toggle the "Mock Location" button at the top of the map. Choose any location on the map and tap the "Select Location" button. Your current location will be changed instantly.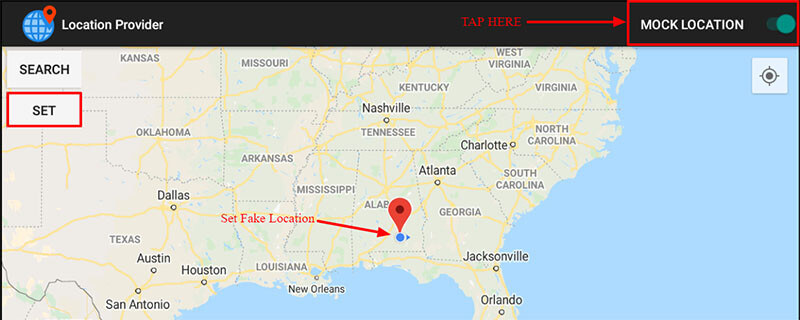 Step 6: Launch the Pokemon Go app and enjoy collecting Pokemons without having to walk for miles.
Conclusion
Even though iSpoofer for Android is not available, you can still use its alternatives to spoof GPS location on Android to play Pokemon Go. The above-mentioned methods will help you manipulate your Android device's GPS location and enjoy Pokemon Go location spoofing without any hassle.