On one of the forums for LGBTQ forums, one user had this to say:
"I got a brand new iPhone and loaded Grindr on it, only to find that I could not access my account. I am a trans woman and had pictures where I posed in a short skirt and bra and found that my account had been suspended. When you look at profiles of gay men on Grindr, they are allowed to show some chest and shorts, but for trans women, wearing a short skirt or posing in a bra is not allowed, Why does Grindr have different rules for trans women?"
This article looks at the rules that trans women have to follow when looking for partners on Grindr, and why they have to be implemented.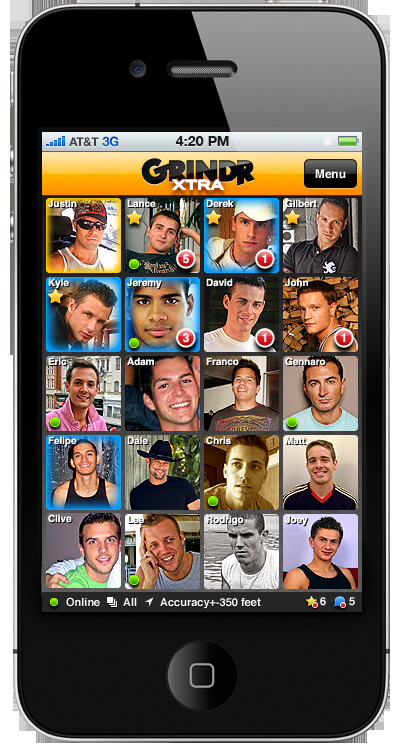 Part 1: The different rule to trans on Grindr you should know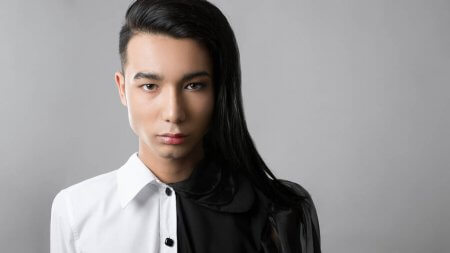 Many trans women on Grindr feel that there are double standards when it comes to the types of pictures that they can show. Here are some of the rules that Grindr uses that do not apply for other gay categories.
No nudity or obscenity on the app
This is a generalized rule for the whole app, but there seem to be stricter conditions when it comes to trans women.
You find that gay guys can simply put up images where they are showing their chest, their abdomen, and at times swimsuits. The rule from Grindr is that these images should not show any pubic hair or obscene bulges depicting an erect penis.
However, when it comes to tarns women, images that show you wearing a two-piece swimsuit will not be allowed. Pictures in which you wear short skirts will also be rejected.
According to Grindr, this is necessary because Apple has strict regulations about the images that can be used in dating apps that they support.
They argue that the rules are the same for all dating apps including those for straight people.
Grindr says that they use human moderators who have to approve images before they can be allowed on profiles and that these people do not have any bias. However, looking at profiles for gay men shows a different thing.
The question is why trans women have to wear long dresses, or simply show their faces, whereas gay men can show hairy chests and bulging abs.
No nipples showing
Trans women are not allowed to show the nipples on their breasts. This means they cannot take a photo in a wet swimsuit and post it on Grindr since the nipples can be viewed through the material. They also cannot show pictures here they are in a wet-t-shirt competition; even if the t-shirt covers a lot of nudity, the nipples will still be visible.
It goes all the way that the trans woman cannot show nipples that are aroused and erect behind the bra material.
This rule is another Apple non-nudity-regulation appeasing rule. The odd thing is that there are apps for dating trans, which are hosted on Apple App Store, which allow for trans to post images when they are in outdoor swimsuits, e.g. When at the beach.
According to the developers of Grindr, Apple states that all apps should not allow "explicit descriptions or displays of sexual organs or activities intended to stimulate erotic rather than aesthetic or emotional feelings."
Although this is well-intentioned, developers should allow adults to make adult decisions on which photos are great and which ones are gross.
Grindr says that all photos should not be sexually suggestive. You cannot post a photo where you are touching yourself or holding another person. This means that you cannot pose in a suggestive manner or post images where you take a selfie with another gay person at the beach having fun. All images must be posed in natural ways and should not overly suggest sex.
Part 2: How to better use the new features for trans?
In November 2017, Grindr launched new features allowing for special groups, including trans women to identify one other properly.
Initially, Grindr was designed to cater to the needs of gay men and other groups, such as trans were not included. Now a person can identify as gender non-conforming and transgender.
To do this, Grindr came up with a new gender identity and pronoun fields. It is now possible for people to choose between Queer, Non-conforming, Non-binary, Trans Man, Trans woman, and Cis man" One can also use custom fields to use the pronouns He/Him/His, She/Her/Hers and They/Them/Theirs.
With the new changes, it is now possible to customize and write a gender identity that may not be among the list of identities in Grindr. There is a Gender Identity Help Center that has been created to help people know how to chat and connect with trans people respectfully.
Despite people saying that there is a bias towards trans women on Grindr, the company says that they did not fully exclude them from using the app. The self-descriptor "Trans" was introduced in 2013 and was to be used within the "Tribes" feature.
In keeping with the times, Grindr has added the recently launched updates as part of the overall goal of recognizing the depth and diversity of Grindr's user base, says Peter Sloterdyk, Vice President, Marketing.
He goes on to say that Grindr was taking their role as global leaders in the LGBTQ dating world very seriously and makes all efforts to welcome every user. According to Peter Sloterdyk, the company has a responsibility to learn from and grow with the users in the changing LGBTQ community.
This perspective was also shared by the director of Grindr for Equality, Jack Harrison-Quintana. This is the platform that advocates for the human rights and health of the LGBTQ community on Grindr. He says that the trans community has over time said that they are made to feel unwelcome on the app. They say that gay guys do not know how to talk to a trans woman respectfully.
This is the reason why the new written resources, which help clarify gender identity fields in the profile, were created to help people stop asking weird questions to the trans community.
For the whole of 2017, Grindr worked on changing the inclusivity aspect and enabling all members of the LGBTQ community to understand and accept one another no matter their sexual inclinations.
The company went ahead and launched a new magazine that was supposed to help the community come closer. A podcast called "Food 4 Thot" was also established so issues relating to gender issues n be discussed.
The new measures that were brought in by Grindr have helped trans women to be better understood by other gay men. The use of insults and intimidation has greatly reduced, with people even being locked out of the app for such behavior.
Part 3: What everyone should know when using Grindr
The fact that some gay men will always have a biased approach to trans women, it is important that you know how you can safely interact on Grindr and other iOS apps that cater to the LGBTQ community. The following tips show you how to enjoy meeting people who are attracted to trans women and weed out the haters.
3.1: tips to explore more trans on iOS devices
Change your physical location

There are countries and geographical locations where like-sex interactions are termed as taboo and at times, illegal. For gay and trans women in these areas, you must protect your profile, especially your current location.

Grindr and other iOS devices often list your current location, and this exposes you to danger from homophobic people and even the law, in countries where same-sex relationships are illegal.

One of the best ways to go around this is to change the location of your device using spoofing tools.

One of the best iOS location changing tools is dr. fone virtual location. With this tool, you can add a fake physical location, which enables you to safely navigate through Grindr without exposing yourself to social haters and the law.

The tool allows you to change your global location and works with all location-based AR games and apps.

Work with gay ambassadors

This practice was started by one of the major gay dating apps, Scruff, but is now being used by other apps such as Tinder and Grindr. The ambassadors are located in countries and areas where gay activity is illegal or socially unacceptable. In Egypt, gay practices are not illegal, but they are frowned upon and loopholes in the law have affected gay people in the country. One Grindr user traveled to Egypt and tried to link up with a gay guy there, and ended up being jailed for "debauchery" which is illegal there, even if being gay is not.

LGBTQ ambassadors are people living in such geographic regions, who give private information on where and how to meet like-minded people when visiting their countries.

Use ILGA data

The International Lesbian, Gay, Bisexual, Trans and Intersex Association (ILGA) have data that you can use to ensure your safety when you are in geographic areas that do not look favorably on gay people.

The primary objective of the organization is to fight for LGBTQ rights in more than 164 countries that outlaw homosexuality. The organization has newsletters and data that you can use to navigate and explore your sexuality safely in these regions.

There are countries where the law is not so clear on the definite of illegal sexual acts. Some countries prohibit same-sex relationships for both men and women and those that prohibit women and allow men to interact. Others are completely unclear on what is legal and what is not, while others allow the practice in special red-light districts.

ILGA data will help you know how to act when you are abroad or living in a country with anti-gay laws.

These are just some of the best ways in which you can be able to interact safely with people on Grindr and other gay apps, especially if you are a trans woman, and may face hate from gay men even in areas where gay/trans rights are recognized by the law.
3.2: Other tips to meet with more like-minded people
Given that there are those in the gay community who look down on transgender individuals, you must follow certain guidelines to enable you to meet accommodating partners. Here are some tips to follow:
Learn the Lingo

In places where being a trans may bring negative attention to your life, you should learn the lingo used specifically to maintain anonymity in the open.

"Swardspeak" is the term used for the lingo that is used by the LGBTQ community to safeguard their sexual preferences and their lives. The lingo is used exclusively by the gay community so that heterosexuals do not get an inkling as to what they are talking about and helps them feel safe even when in public.

The lingo changes frequently with words and phrases being updated as people from the heterosexual community learn about these phrases.

This is why you should keep updated with the lingo that is currently in use by the LGBTQ community. Some terms of the lingo may change from one geographic location to another; make sure you are updated when traveling to other countries and hoping to meet people from your sexual-preferences group.

Update your Bio

If you find that you are getting negative attention from people in your region simply because you are a trans, then you can update your bio, and then open up about your preference to those who show a positive attitude towards your type.

This needs a lot of creativity since you want people to know that you are gay, but also trans. You may subtly hint at being trans, and make the gay part more overt.

Be open-minded

As a gay person, you are aware of the negative attitude that most people have about you, even in cultures that have legalized being gay. You must have an open mind when you are using apps such as Grindr.

You may not like to associate with trans people, or you may be a trans who does not like certain kinds of men in your circles.

Having an open mind allows you to live and let live. Make sure that you interact with people who you want and let others interact peacefully in their circles.

Always remember that gay people have asked the heterosexual community to also be open-minded and allow them to live normally amongst them; so you should let the trans community live and interact safely when on apps such as Grindr.

Be honest about yourself

This is something that people from all sexual preferences should practice. If you are a trans, then you should be honest about yourself, accept yourself and that way, be able to shrug off any negativity that you may encounter. Knowing who you are helps you maintain self-respect even when faced with adversity from others about your sexuality.

When on Grindr, be proud of whom you are; eventually, even the haters will turn around and respond to your positive energy and have a change of heart when it comes to dealing with trans people.
In conclusion
Being a trans woman on Grindr may pose some challenges when it comes to meet people who are open to having a relationship with you. Some gay men and one want to interact with pure gays and women and have a phobia for transgender people.
This does not mean that you should not operate on Grindr with confidence and safety. Grindr and other apps are trying to change their features so they can safely be used by trans people.
Getting to know how to stay anonymous, especially in volatile locations for trans people is important. Follow the tips in this article to find your partner and have fun while you are at it.