With millions of users worldwide, Grinder is a famous dating app for gay and bisexual. The app was launched in 2009, and since then, it is very popular among men. It was launched in 2009, and since then, the app is very popular among men. Grindr has changed the dating world in many ways. The main goal of Grindr Xtra is to provide men from the LGBT community with a safe dating platform.
However, Grindr is also associated with some issues. There are some people who use your location to harm you or to misbehave with you. But, with a fake location solution, you can protect your privacy while enjoying dating through Grindr.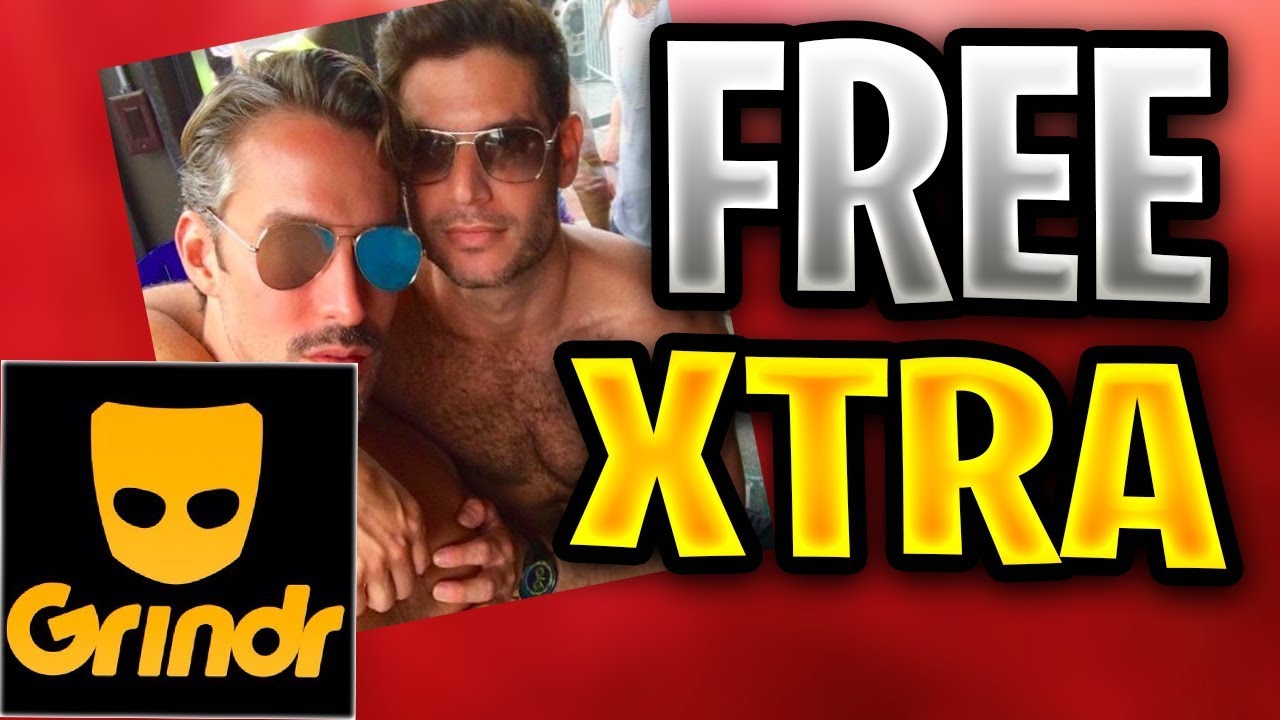 Location spoofing is the process of changing your current location online so you can appear to be another location of your choice. There are many reasons to spoof location on Grindr. In this article, we have discussed the reasons to spoof location and app to fake location. Take a look!
Part 1: Reasons to Spoof Location on Grindr Xtra
There are many reasons to spoof location on Grindr Xtra. Spoofing is not a crime until you are using it to hide your privacy. Here are a few reasons to fake location on Grindr Xtra.
Reason 1: Ask Geo-Location For Fun
If you want to make fun of your friend or partner, a spoofing location is a good idea. You can set fake location on Grindr Xtra to make fool community members while they are searching for you online. Faking location doesn't mean you are fooling others, you can reveal it to gain the trust of your partner.
Faking location on an online dating app has its own fun. However, you should be careful not to use fake location apps like Dr. Fone for iOS for wrong purposes.
Reason 2: Privacy Concern
One of the biggest reasons to spoof location on Grindr Xtra is to protect privacy. As per Grindr functionality, the app uses your current location and places you visit to list your profile on the dating calendar. Also, this app traces you where you go as it works on the GPS. This live tracking of your location may put you in trouble and risks your privacy.
Someone can track your locations and may harm you. Also, your health information can be at risk because Grindr has all the details related to your location and email address, including HIV status. So, to hide your current location, home area, travel history, and more use fake location apps.
Whether you are using android OS or iOS, there are fake GPS apps for every device that are safe to use as well.
Reason 3: Hide Identity With Fake Location App
Using Grindr in countries where gay marriage is illegal could risk your life. In such case, you can use fake locations to save yourself from the unwanted threats of society. By using fake location GPS, you can hide your identity as well as location. For example, if you live in India and are worried about your identity being disclosed, you can fake location with another countries name.
Stay safe while finding the right profile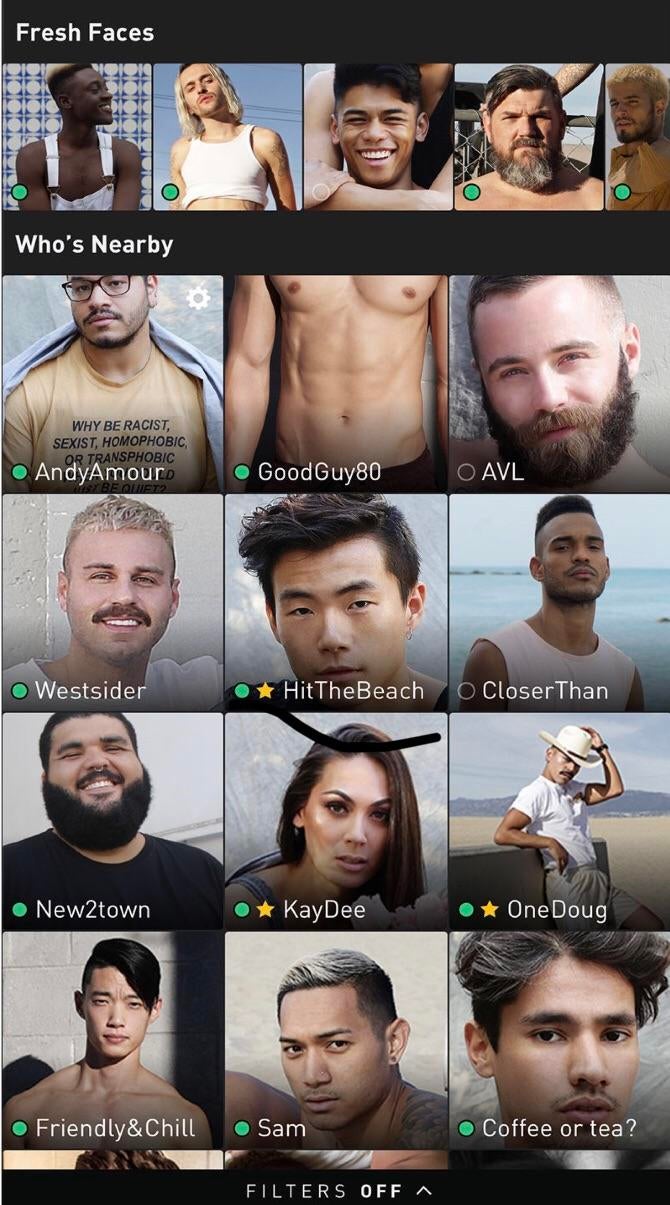 Setting your device's GPS to a fake location helps you save from potential threats. Faking location is the most effective and safe solution to protect your location on Grindr and other dating apps. It is true that the app list only those profiles which are near your location, be it real or fake, but still spoofing is useful.
You can choose a location that's a few miles from you to find a perfect match without sharing your current location on the app. Perhaps it is not good to cheat your partner with a fake location, but you can reveal the truth on the second date.
Part 2: Is Spoofing Location Possible in Grindr Xtra 2020
In Grindr Xtra, a spoofing location is possible. To fake locations, you need to download a safe spoofing app on your device. The quality apps with license and safety have features that will protect your device from getting caught while using them in Grindr Xtra.
2.1 Spoof location in Grindr Xtra on Android
You can spoof location android with the help of spoofing apps like fake GPS on Android. There are many free apps that can spoof location with ease. You can download such apps from the Play Store. Though, to fake location on Grindr, you need to change device settings. Follow the following steps to change the location on Android for Grindr.
First, go to settings in the android phone and go to the developer option. Under this option, enable the mock location option.
After this, you can download any spoofing app like fake GPS on your android phone.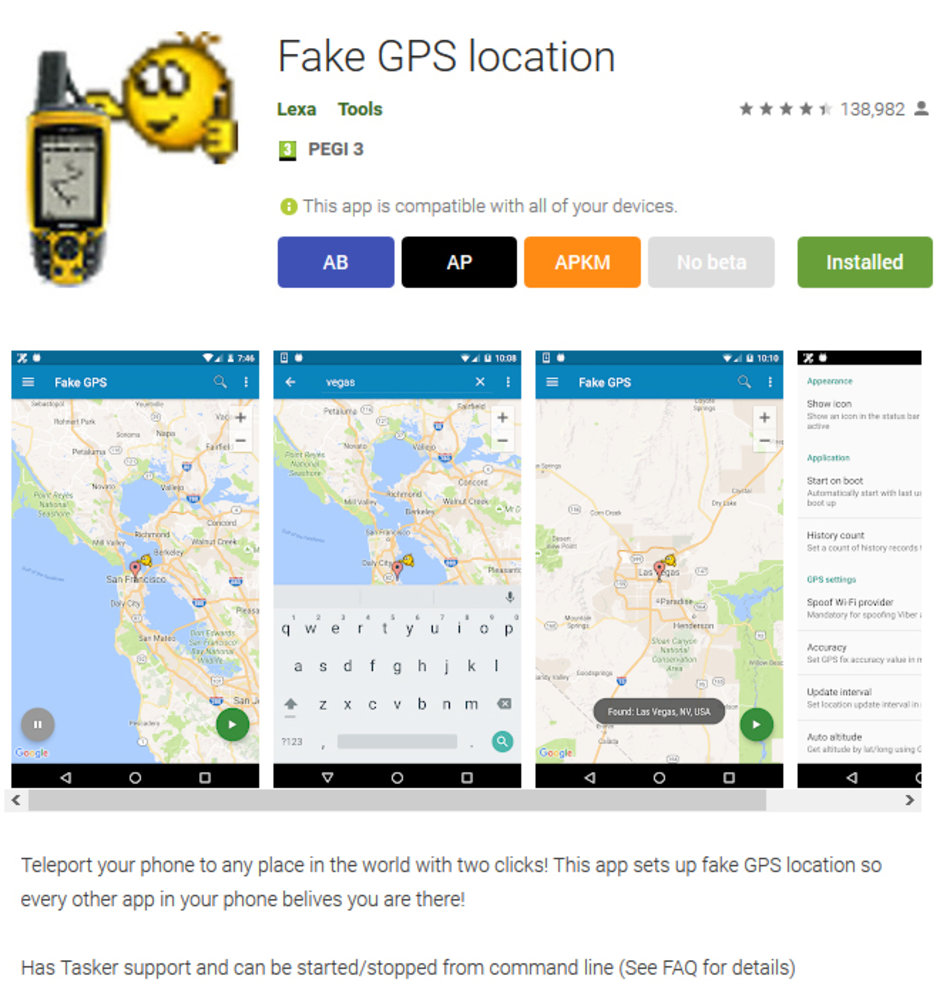 Open Play store and search for fake GPS location
Now, download and install the app on your device
Check on the box beside "I agree" to agree with the terms and conditions of the app
Now you can fill your desired location in the map of the app
2.2 Spoof location on iPhone
Unlike Android, iOS users feel it difficult to find it fake location app for Grindr Xtra. Good news is that there is the best virtual location app, which is Dr. Fone for iOS users and iPhone users. With just a single click, you can download this app on your device to spoof location on the iPhone.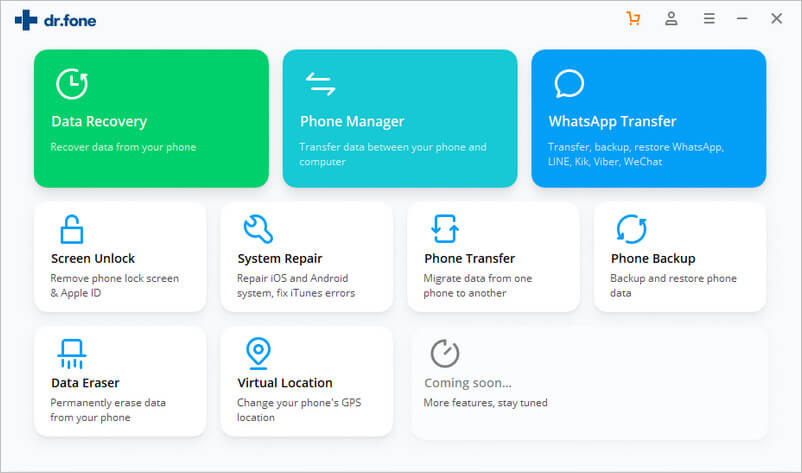 Dr.Fone -Virtual Location (iOS) is simple to use and does not compromise with safety features. Plus, there is no risk of a data breach with this amazing fake location app. Also, you do not need to jailbreak the phone to access this app on the phone.
Part 3: How to spoof location with Dr.Fone
To spoof location with Dr.Fone -Virtual Location (iOS), you need to download and install it on your device. To download, you can search it on google on your system. There you will see Dr.Fone's official site.
Free Download
Free Download