A while back, I updated my iPhone to the latest iOS version, and was pretty happy with the results. Though, as soon as I opened Maps, I realized that my phone's location services were not working. Even after turning on the location services feature, the issue didn't seem to resolve on its own. As I did some research, I realized that a lot of other iPhone users also encounter this phone location issue, which can easily be fixed. If you have also encountered a similar issue related to your iPhone's location services, then you can try these foolproof ways to fix it.
Part 1: Common Reasons for iPhone Location Not Working
Before I list different solutions to fix your phone location, you can quickly go through some of its common reasons. This will help you diagnose the problem and resolve it easily.
The location services on your iPhone might be switched off accidentally.
Your device might not be connected to an active WiFi or cellular network.
You could have updated your iPhone to an unstable or corrupt iOS firmware.
Any change is your phone's settings or network can also cause this issue.
You could have disabled the location services permission for certain apps.
There might be any other firmware or app-related issue causing this problem.
Part 2: How to Fix the iPhone Location Not Working Issue?
Now when know about some of the common reasons for phone location not working, let's learn how to resolve this instead.
Fix 1: Check the Location Services settings
Before you take any drastic measures, make sure that the location services are enabled on your iPhone. For this, you can just go to the Control Center on your iOS device and tap on the location services icon to toggle it on/off.
Besides that, you can also unlock your device and go to its Settings > Privacy > Location Services and manually turn this feature on. Afterward, you can launch Maps to check if this solution works or not.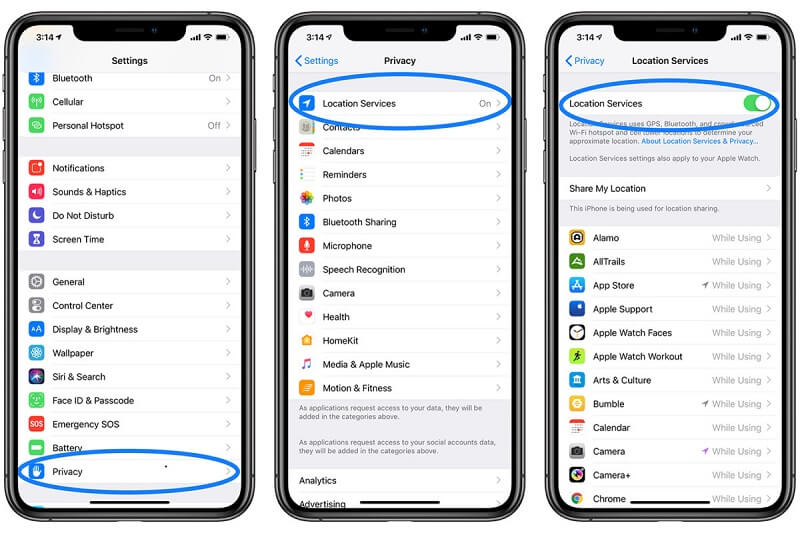 Fix 2: Restart your iPhone
Well, sometimes all it takes to resolve an issue like phone location not working is a simple restart of your device. Since it will forcefully reset the current power cycle of your iPhone, it can end up resolving this issue as well. Firstly, press and hold the Power button on the side of your iPhone. If you have a new iPhone model, then hold the Side key with either Volume Up or Down button.
This will display a power slider on the screen that you can swipe to turn off your device. Now, wait for at least 30 seconds before you press the Power/Side key to turn on your iPhone again.
Fix 3: Toggle the Airplane Mode
This is another tried-and-tested trick that seems to resolve most of the network and location-related issues in iOS devices. You might already know that Airplane Mode will forcefully disable several network/location services on your device. You can firstly turn the Airplane Mode on from the Control Center of your iPhone or by visiting its Settings > Airplane Mode.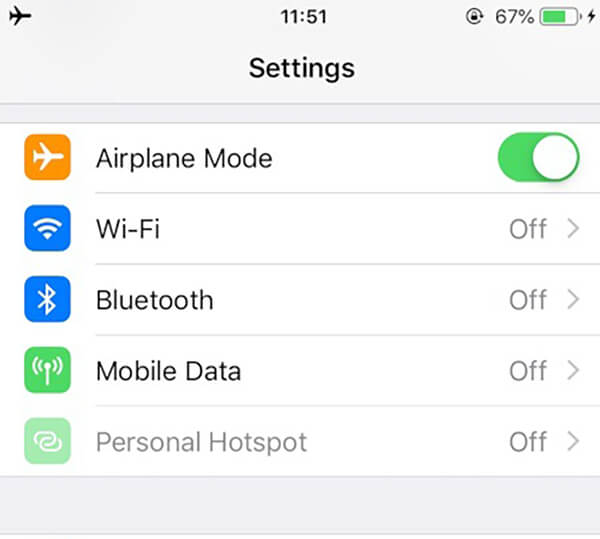 After that, just wait for a few seconds, and follow the same drill - but disable the Airplane Mode this time. Now, the location and network options on your device would turn on and you can check if they work or not.
Fix 4: Check your Network/Cellular Connection
If your iPhone is not connected to a stable network, then it can cause issues with the phone location services too. Therefore, you can go to its WiFi settings and ensure that it is connected to a stable network. If you are out, then go to its Settings > Cellular instead and enable the "Cellular Data" feature. Please note that your network plan should include cellular data else it might charge you some extra bucks.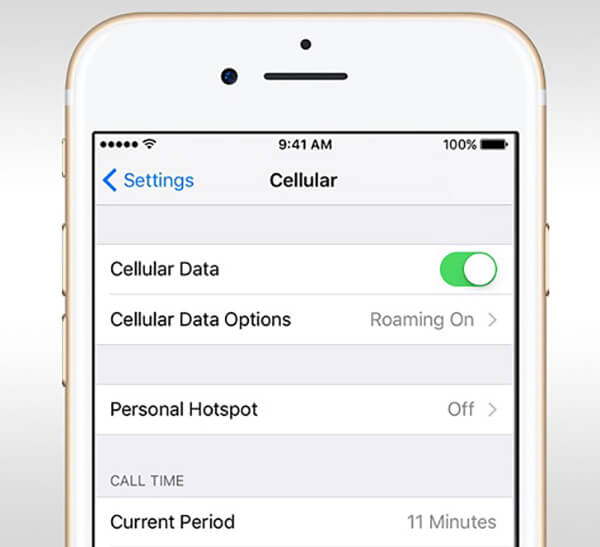 Fix 5: Resolve App-related Issues
At times, the location services on iPhone don't work for a few apps only. In this case, the issue could be with the app that you are using and not with the device. To fix this, you can go to the App Store and simply update the application that is not functioning well.
Apart from that, go to its Settings > Privacy > Location Services to browse the apps that can access your device location. You can tap on any app and select a prominent option so that it can access your phone's location in the background or while running.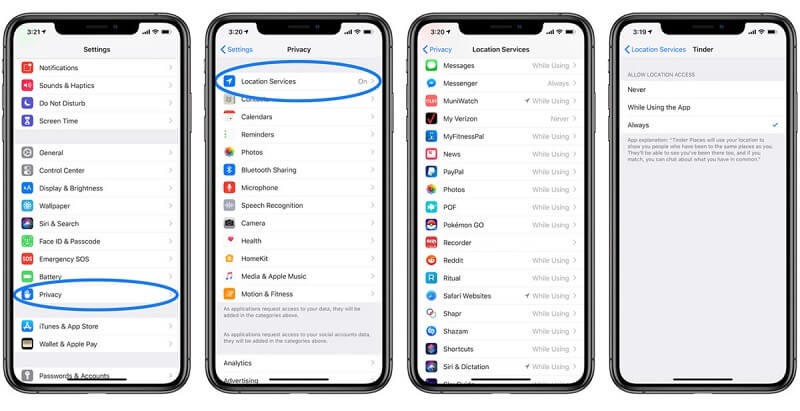 Fix 6: Update its iOS version
When my iPhone's location services were not working, I realized that the reason was an unstable iOS firmware that was installed on my device. If you have also updated your phone recently and it is malfunctioning, then follow this trick. Wait for a stable version of iOS to be released and update your device.
You can do this by visiting its Settings > General > Software Update and tapping on the "Download and Install" button listed for the respective iOS version's profile. Now, you can just wait for a while and let your device install the recent stable update on it.
Fix 7: Reset your iPhone Settings
Have you recently changed any settings on your iPhone? Well, sometimes a change in our device settings can cause its location services to malfunction. To quickly fix this, you can go to its Settings > General > Reset and choose to reset the network or all settings. You would have to confirm your choice by entering the passcode of your device.
Now, your iPhone would be restarted with its default settings and any change that you have made would be overwritten.
Fix 8: Use a Location Corrector Tool
Lastly, if nothing else would seem to work, then you can use any third-party application to set the location on your iPhone. For instance, Dr.Fone - Virtual Location(iOS) is a popular desktop application that you can try. Simply connect your iPhone to the system, launch the tool, and let it detect your device. Later, you can go to its Teleport mode and manually set a target location. You can enter the name, address, or even the coordinates of the place that you wish to set as your phone's current location.
Well, now when you know 8 different ways to fix your iPhone location, you would certainly be able to resolve this issue. Apart from that, you can also correct the Date and Time on your device or simply get rid of any corrupt app from it. Go ahead and try these fixes and never face any unwanted issue related to your phone's location services.