"I have been using Plenty of Fish for a while now, but there is something wrong with POF messages. Even after so many attempts, my POF messages are not showing in Sent box."
Plenty of Fish is one of the most popular dating services out there that has its website and app. Though, there are times when users are not able to send their POF messages. Apart from that, some even struggle to draft the kind of POF messages that get responses from others. Well, in this guide, I will let you know how to stay away from POF fake messages and draft the kind of texts that would get you noticed. Also, I will help you troubleshoot the POF messages not sending issue.
Part 1: How do you Check Messages on POF?
If you are new to Plenty of Fish, then you might not be familiar with its features. For instance, some users find it hard to check their POF messages. Well, if you are using the POF desktop website, then you first need to log-in to your account. Now, just click on the messages option from the top-left corner that would be depicting the number of new messages in your inbox.
Alternatively, if you are using the POF mobile app, then you can find the "Messages" option on its home. Just tap on it and you can view all the conversations listed for different contacts in your POF account.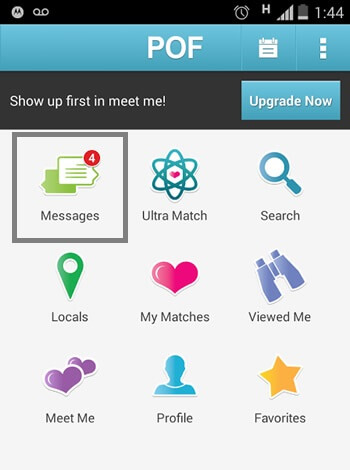 Part 2: How to Draft POF Messages that get Responses?
A lot of people use POF to interact with their matches, but not everyone gets a reply. If you want to draft the kind of POF messages that get responses, then I would suggest the following tips.
Don't send the same messages to everyone

First and foremost, don't come up with a generic POF first message that you would send to everyone. The other person might not like it and would notice the lack of effort. Besides that, if you send duplicate messages to more than 4 people in a day, then POF would block you from sending messages.

Be a little witty

Try to put some effort into your texts so that it won't look like one of those POF fake messages. Come up with a text that would reflect who you are with a little bit of wittiness to get their interest.

Don't comment on someone's physical appearance

This is a big no on any dating website. Writing the first message about someone's physical appearance might put them off. It might make the other person feel objectified and assume that you are into physical traits only.

Avoid racist, hateful, or derogatory texts

Needless to say, never send anything hateful to the other person, even in an undertone way. Also, try not to pass any judgmental comment on anything related to them.

Don't give your phone number right away

A lot of people make the rookie mistake of giving their phone number in their first POF message. This might look like a desperate attempt to get the other person's number. You should try to get to know them via POF messages first before exchanging numbers.

Avoid grammatical errors

This is something that can be a huge turn off for a lot of people. Before you send your POF messages, always proofread them to avoid making unwanted mistakes.

Don't give too much information right away

While it is good to let the other person know about you, it is important to draw a line. Try not to include too much information about yourself that might be overwhelming to the other person at first.

Keep it short and simple

Your first POF message should ideally be of 1-3 lines and not look like an essay. Respect the time of the other person and avoid sending the kind of long message that won't be even read by them.

Focus on common things and interests

Before you send POF messages, firstly visit their profile and get to know about your common interests. For instance, if you two like the same band, then let them know about it and comment on their taste in music.

Ask questions

Lastly, feel free to ask them a question so that it would take the conversation ahead. It can also be a good ice breaker and would help the two of you share your experiences.
Part 3: Why Can't I Send or Receive POF Messages?
Sometimes, users also encounter issues like POF messages not sending or receiving. Since these issues can be caused due to different reasons, I would recommend the following solutions.
Are your POF Messages blocked or flagged?

Presently, POF doesn't allow its users to copy-paste duplicate messages to more than 4 people in a day. If you have done the same, then you could be blocked from sending messages on POF for a while. Besides that, if you have included links or have posted something offensive, then you could be marked as spam or get blocked.

You have reached your POF first message limit

While you can send unlimited POF messages to people you are already chatting with, the platform restricts the number of first messages. If you have reached your POF first message limit, then you can get a premium account to cross that.

The other person could have adjusted their mail settings

Plenty of Fish lets us filter the people who can contact us. Chances are that the person you are trying to contact could have put certain restrictions in their mail settings that you are not eligible for. We can set filters on things like person's age, sex, location, and even the length of their first messages on POF.

POF Messages are auto-deleted

If you are not able to access the POF messages that you have received, then chances are that they could be deleted. By default, POF messages are automatically deleted after 30 days. Besides that, the other person could have deleted their POF account or blocked you.

An issue with the POF app

Sometimes, we face issues like POF messages not sending or receiving due to a corrupt or outdated app. In this case, you can just go to the App Store or Play Store on your phone and update your POF app. Alternatively, you can reset it by first uninstalling the POF app and later reinstalling it from their App Store/Play Store page.
Part 4: How do you Retrieve Deleted Messages on POF?
If your POF sent/received messages are disappeared, then you should make a habit of maintaining their backup. In this way, even if your messages are deleted from the POF app, you can still retrieve them. For this, you can just take the assistance of dr.fone – Phone Backup. The tool is available for leading iOS and Android devices, providing a one-click solution to backup our phones. You can maintain a dedicated backup of your phone to the computer and can later restore it to your device. It can also help you restore an existing iTunes or iCloud backup to your iPhone without resetting it.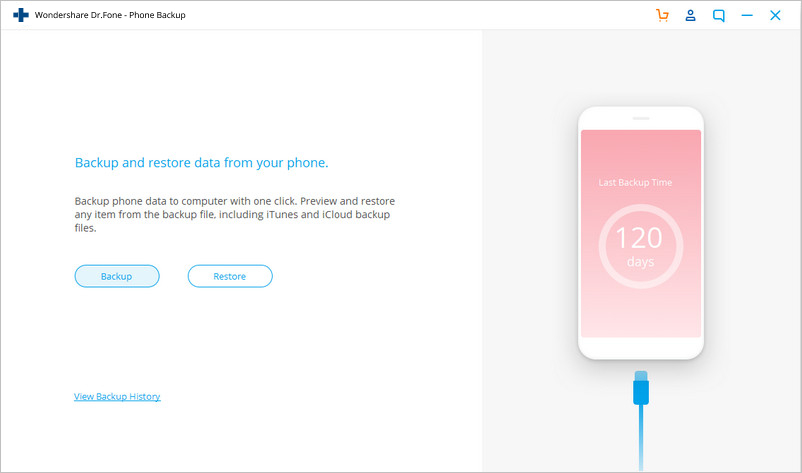 So what are you waiting for? Now when you know how to draft the POF messages that get responses, you can certainly impress others. Also, I have come up with different ways to fix the POF messages not sending or receiving issues in this guide. I'm sure that this post would have helped you know more about POF messages and the guidelines of the platform. Feel free to explore these tips and share this guide with your friends to help them level-up their dating game as well.