With the changing times, setting up a date and talking to your love interest is not a difficult task. If you are in search of your partner, Plenty of Fish is the right place to begin the journey. The app offers all the right features that will help you spot the one who is made for you. The POF search is trending because online dating apps are the new cool now. They make your dating life easier, better and comfortable. Plenty of Fish search is absolutely free and allows you to navigate through different profiles of the others on the app. I am going to tell you how easy it is to work with the POF search engine. These are the user tactics that you should know if you are not aware of them already.
PLENTY OF FISH BASIC USER SEARCH
It's always better to start from a convenient option before us. Before we go to the advanced POF search technique, I will tell you how to do the basic username search. This will filter out the people who are closest to your liking and all that will happen based on your input.
Firstly, you must have a POF account to start the search. It is very simple to make one.
Just go to the POF.com website, click on register (on top right corner), and fill in all the needed details. Then you are welcomed into the family.
POF basic search is very easy to follow. You have to sign to your account to begin (top right corner again!)
Once you are there, you will find the search option on the top of the page.

After that, you will find two options on the left side. The first one is the basic search. The one next to it is the advanced search. You have to select the basic search.
The app will give you several options to fill in your requirements. They let you choose the height, color, ethnicity, body type, dating intent and geographical distance among other options. Once you are done entering, Go fishing!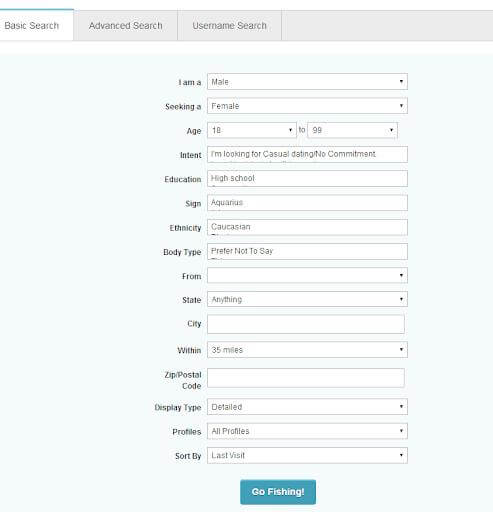 In case there are no profiles that match your demand, the app will simply display the same. Then you can go back and make some changes to your input.
PLENTY OF FISH ADVANCED USER SEARCH
POF advanced search takes you a step higher. This one makes the partner hunt all the more easier and POF name search won't seem like a burden anymore. This is made for the ones who have their priorities and preferences sorted.
When you enter the app after logging in, you will find the search option. Click on that and it will lead you to the next page.

Right next to the basic search, you will find the advanced search option.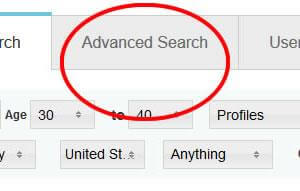 Advanced search will show you options like – choosing your partner's profession, income, their pet preferences, if they do drugs, eye color, and a few other lifestyle choices. Once you are done, go fishing!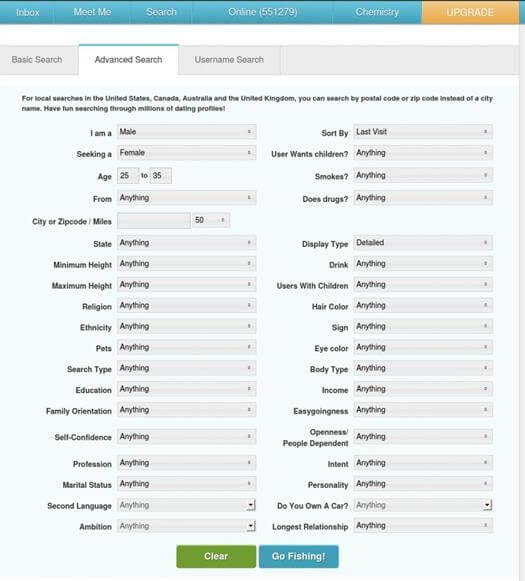 This will filter out people further and provide you with serious ones. But if you are too specific, the app will tell you the same and you can go back to change your preferences.
PLENTY OF FISH CUSTOM USER SEARCH
POF username search was a relief to several users who wanted to get to a specific person. If you already knew someone's username, typing it into the username POF search engine got you their profile. Unfortunately, this feature is now removed and Plenty of Fish username search doesn't exist.
You might be wondering how to find that special profile now. POF Profile search is possible with a new tactic. Here's a way you can deal with the problem and Google will help you do that!
Go to the Google search engine.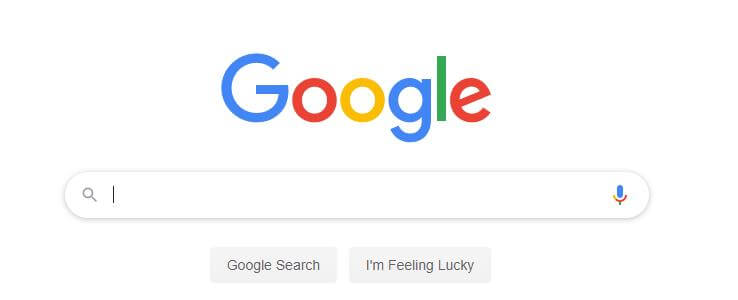 Enter http://www.pof.com/ (her/his username).
In this example, I entered a non-existent username ChickenNuggets2 to show you how it works. You have to enter his or her real username.
Then Google will display the actual profile based on the information it has with it.
Google will index all the data related to profiles on POF and if she or he made that profile in the past, Google will know it. Isn't that easy and less time consuming?
Similarly, POF image search is also possible. If you have the same image that they used as their display picture, drop it into Google. It will instantly display their profile. But this is an unlikely option since not all of you will have their pictures.
PLENTY OF FISH USER SEARCH WITHOUT REGISTERING
There is this possibility that you don't want to register and still look at the profiles. Maybe because you are too lazy to do it or like to stay anonymous. Whatever be the reason, Plenty of Fish search without registering is possible. You can do the POF user search without registering or logging in to your account. Here's how
Go to your Search Engine
Then type - https:// www.pof.com/basicusersearch.aspx

On clicking on GO, you will land up on the Basic search page of the Plenty of fish website.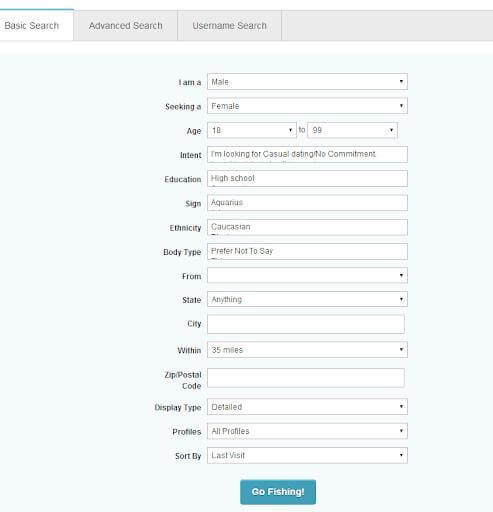 You can then go on and fill in all your preferences and look for your romantic interest.
The Plenty of Fish advanced search is also possible. You have to change the basicusersearch.aspx to advancedusersearch.aspx.

Otherwise, you already have the advanced search option right next to the basic one anyway.
And that is how you do it with POF free search. POF search tactics are the weapons you need to stay ahead in the dating world. You can reach out to the best ones before others can beat you to it. POF image search and POF profile search are accurate and take you to people who share your interests. POF search engine is unbiased and finds the perfect halfs for all those who place their trust in it. Plenty of Fish Search played cupid for several couples and hopefully you'll be one of them too.