Take the help of PokeHunter map and tracker to find the desired Pokemon!
Initially, when Niantic launched Pokemon go, many people invested time in finding everything in the game. Also, there are people who invested their time in search of maps and trackers to make the game a little easy. Maps like PokeHunter help to find everything from gyms, pokeshops to Pokemon in any city.
But, this put a lot of strain on Niantic and called it cheating to some extent. After this, Niantic made many changes in the game that makes it difficult to find characters with the help of the map of other developers. So, many Pokemon map sites go offline, but there is PokeHunter map that is still working and helps you in the Pokemon Go game.
PokeHuntr map app can provide the best information to you about the pokemon, gym, EX raid battles, and more in the game. One of the best parts about PokeHunter is that it doesn't need any place to see the surrounding characters.
In this post, we will discuss in detail PokeHunter and why you should use it.
Part 1: Why Choose Pokehuntr in Pokemon Go
PokeHunter is famous pokemon go map and tracker that runs remarkably well on your device. It offers you detailed and exact information on gyms and pokeshops. It also helps you with telling, which team is defeating in the raid, how many spaces are left in the gym and where the raid is happening.
Here are some of the top features of PokeHuntr that explains why you should use pokehuntr map:
Real-time tracking

If you are looking for advanced gameplay in Pokemon Go, you need real-time information to catch the characters. PokeHunter offers you real-time tracking, and you can use it to track the special or rare Pokemon in the game.

This tracking tools give you accurate data, and when you trace the path to reach the location, you find exactly the same character that PokeHunter tells you.

Accessibility

PokeHuntr map works well on both PC and mobile devices. You can easily install it on your system and mobile phone and make sure you have access to information when catching desired Pokemon.

It also gives you the ability to type in coordinates and access real-time information without being in the area.

Scanning for Pokemon characters

When you have the PokeHunter map on your device, you can scan the Pokemon characters as you move through a park, street, or other location. It is a quick Pokemon go scanning tool that you can use with ease.

Get details easily

Say, with PokeHunter, you scan two characters, and now you have to decide which one you want to catch. Now, PokeHunter also shows you the energy level of characters. So, by using the information of PokeHunter you can decide to track a Pokemon with more energy.
All in all, PokeHunter map shows details, including the names, level, moves available, and the IV percentage of characters. You can use it to improve your gameplay and reach the next levels with ease.
Part 2: Is There a Trick To Catching Pokemon with PokeHuntr map
You can catch the pokemon by knowing its exact location with the help of PokeHunter map. However, you need to move to that location to haunt the character. This map helps you in searching for the location of a powerful character in the map or raid location.
Here are the few steps that you will need to follow to catch the Pokemon with the help of the PokeHuntr map.
Step 1: Install PokeHunter map on your device
First, you will need to visit the official site of the PokeHunter to install it on your system or phone device. Install it or launch it on your device by following the steps of installation.
Step 2: Open the Gymhuntr Pokemon go
Now, when you are done with the installation, open the map and link it with your Pokemon Go account to track the characters.
Step 3: Search for the desired Pokemon
After this, on the map search bar, type your desired Pokemon name, and the Pokehuntr will show you where it is currently present.
Also, you can type a location to search for nearby Pokemon and raids in your area.
Step 4: Track the Pokemon
Now, when you have the right knowledge about the position or location of the Pokemon, start tracking it and reach that location. You will need to move physically to reach your location so that you can catch the desired Pokemon or can take part in Pokemon raids.
Apart from tracking a Pokemon, with a PokeHunter map, you can even hide the character you don't want to see on the map.
Part 3: Alternative of PokeHunter to Catch Characters in Pokemon Go
If you do not want to go out of your house but still want to participate in poke raids and want to catch Pokemon, then spoofing is the best option for you.
For iOS users, there is an amazing GPS spoofer that is Dr. Fone - Virtual Location, which is completely safe for Pokemon Go as well. With this tool, you can spoof Pokemon Go and can track the desired character without actually going out of your room.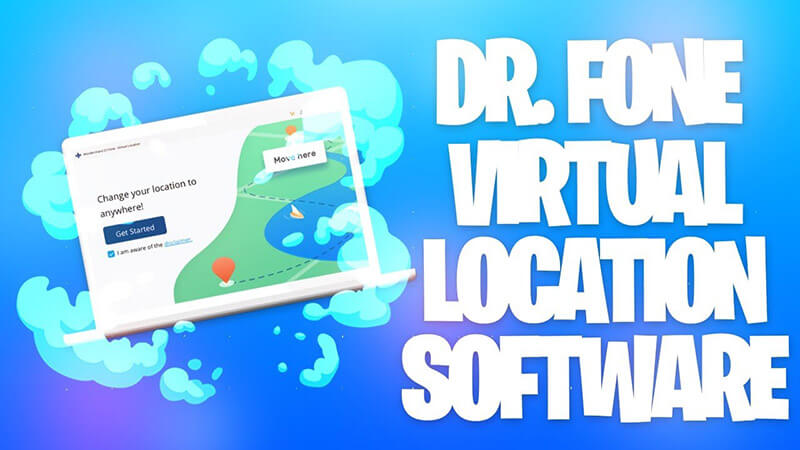 With this, you can go anywhere in the world virtually to catch powerful characters. The best part is that the setup of Dr.Fone –Virtual Location is very easy and quick. Plus, you do not need any technical knowledge to use it, even a novice can use this tool with ease.
Help you find more PokeHunter Maps!
• Teleport to anywhere in the world.
• Simulate movement along a route (set by 2 spots).
• Simulate movement along a route (set by multiple spots).
• Use joystick for more flexible GPS control.
Here are the steps that you will need to use to spoof the GPS location in Pokemon Go.
First, install and launch the tool from the official site.
Now connect your iOS device to the system and click on the "get started" button.
After that, select teleport mode from the top right corner of the map and search for your desired location.
Select the location and click on the "go" icon.
Now, you are ready to go to that location virtually.
The best thing about this tool is that you can also customize your speed and can create your route to reach the destination early. It is the safest and reliable spoofing tool. Try it now!
Conclusion
PokeHunter map gives you real-time information, which is very important to catch the desired Pokemon near you. With this map, you can easily track the characters and can reach their location to catch them.
But, in case you do not want to go out to catch the Pokemon, you can use Dr.Fone – Virtual Location tool. It is an iOS spoofing tool that is best to spoof Pokemon Go. With this, you can haunt any character without going out of your home.