Finding a Pokemon with high or 100 IVs is not so easy. It is because these Pokemon are rare and reach the level after completing many targets.
Part 1: What is IVs?
IVs stand for individual values, which are basic stats that show up for characters in Pokemon Go. You can say that it is a kind of rank of Pokemon in the game. The Pokemon with a high IV or 100 IV is the most powerful and has some special powers as well.
The three factors that decide the rank of Pokemon are Attack, Defense, and HP. Any character with four stars means it is perfect for high IVs that Pokemon Go 100 IV map.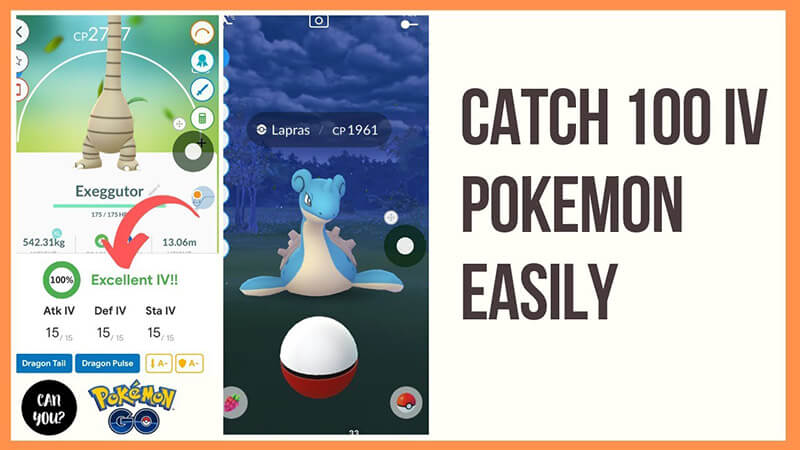 Now, as you know what 100 IV means, we are sure that you want to catch the Pokemon with 100 IV on the map. But, for catching Pokemon 100 IV, you either need patience or to wait for days, or you can do it with spoofing.
Yes, you read it right! With Pokemon Go spoofing, you are able to catch powerful characters in less time.
In this article, we will discuss in detail the possible ways to catch Pokemon Go IV 100 on the map, including location spoofer.
Take a look!
Part 2: How to Check the IVs of Pokemon
Before you put effort to catch the Pokemon IV 100 map, you should have knowledge about which Pokemon has a stat of 100 IV. Following are the ways with which you can check the IVs of Pokemon in the Pokemon Go game.
2.1 Check IVs within the app
You can check the true percentages of your characters' IVs in the gaming app itself. Now, if you use the appraisal system of the app, your team leader will show the stats of each Pokemon and can give it a star rating as well.
Further, you can also click on the arrows on the left and right to see the stats of the next Pokemon.
2.2 Know Pokemon IV using search filters
Pokemon Go app has a search feature that you can use to know the exact IV of Pokemon. To do this, tap the search icon present at the top of your Pokemon menu. Now in the search bar, type the name of any Pokemon, say type "shiny" this will show all the shiny mons with different star ratings.
Now check the Pokemon by their star rating, as this is the easy way to know about the IVs of characters. Type "4*" in the search bar, and you will see characters with a 4-star rating. Mostly a star Pokemon are a 100 IV Pokemon map.
Part 3: How to Catch 100 IV Pokemon in the POGO
To catch 100 IV, Pokemon is tough. You get only one chance in 4,096 chances to catch the high-rank character in Pokemon Go. The probability of finding perfect IVs is 0.0242% from a wild catch.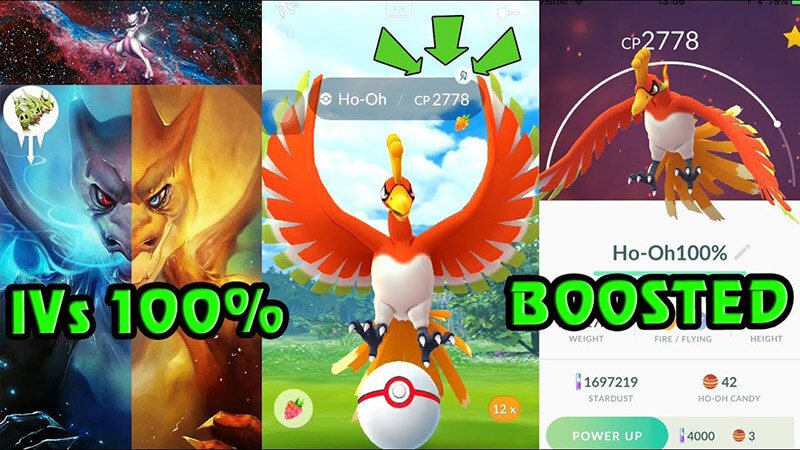 However, there are few tips that can increase your chances to catch the perfect IVs Pokemon to some extent. A Weather Boosted wild catch can increase your odds to a 1 in 1,725 chance. But, this is still not so easy for a player.
There are various other ways of catching Pokemon, which can provide you a better chance of finding a 100 IV Pokemon map.
Trading increases the chances of perfect IVs
Trading is one way to improve the chances of catching the 100 IV Pokemon Go map. Trading of Pokemon between friends can increase the odds of finding perfect IVs. Moreover, it is a great way to boost IVs, as well. The odds depend on your level of friendship.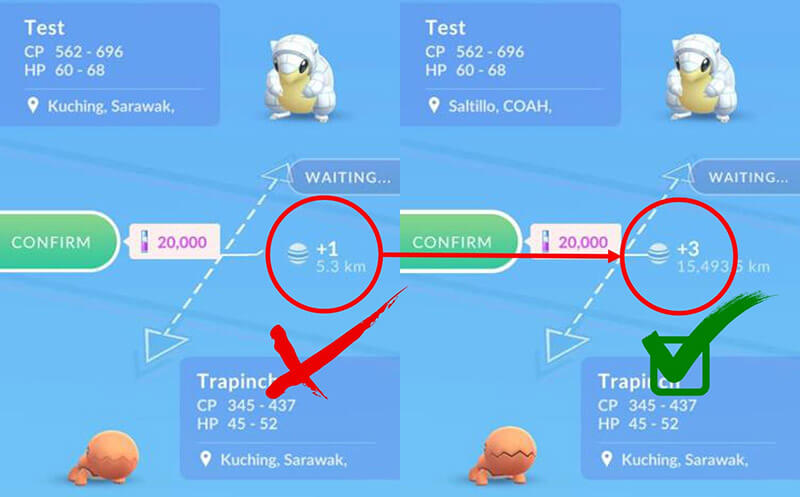 For example, with good friend trade, the chances are 1 in 3,375
With great friend trade, the chances are 1 in 2,744
When you make a trade with ultra-friend, the chances are 1 in 2,197
Last, doing trade with a best friend creates chances to catch perfect IV 1 in 1,331
But, again, trading Pokemon not very helpful. If you only rely on trading, you may have to wait for a long time for perfect IVs.
Part 4: Pokemon Go Maps to catch 100 IV character
Apart from the above mention tips, you can opt for Pokemon Go 100 IV Map to catch the characters. The populated areas and cities heavily rely on reporting rare Pokemon locations. To know the location of the best Pokemon, you can use Pokemon maps.
With the maps, you can get live locations of all the rarest and 100 IV Pokemon Go map.
4.1 PokemonGoMap
PokemonGoMap is the map that you can use in Pokemon Go to catch characters. It shows many sites with a social element on a single map. You can connect your game account to the map and can chat with other characters in the game. This map has a built-in chat function.
Further, the map shows the gym in red and Pokestops in blue by default. Therefore, it helps you to your route and trip to catch the Pokemon and to shop as well. Also, when you click on a particular Pokestop or Gym, this will show you the look of the stop, which you can share with other players.
You can also search for postcodes in PokemonGoMap. But this map is not affiliated with Pokemon Go or Niantic. So, you need to download it from the site.
4.2 Poke Radar for Android
If you want to track a specific Pokemon, then Poke Radar is the best Pokemon Go map 100 IV. Poke Radar offers a real-time Pokemon location by placing cute characters on a map that helps you to find the exact location of your desired Pokemon.
This map also has a helpful despawn counter, which tells the players about the disappearing time of Pokemon. The rare Pokemon often has a short time the spawn.
This map is for Android devices. But it is not available on the Play Store, so you need to install it from a third-party source.
4.3 Pokedex 100
This is another popular 100 IV Pokemon Go map that helps you to catch high-rank characters. You can install this map from the official site.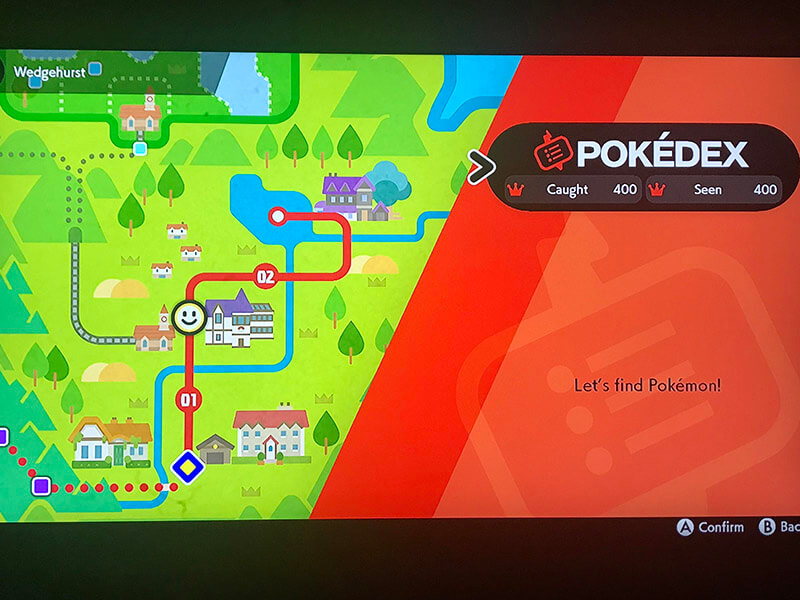 In this map, you will see all the recent spawning of the 100 IV Pokemon that you can track to catch in the game. Further, you have the option to unlock the exact coordinates of your desired Pokemon with a single click.
No doubt that it is a useful Pokemon Go map, but to catch the character, you will need to move to that location which map shows your desired character.
Part 5: Proven and Safest Way to Catch 100 IV Pokemon Go
With the 100 IV Pokemon Go map, you need to swap the locations and need to visit the locations as well. Since it is not possible to physically visit from one city to another o from one country to another to catch the high-rank Pokemon. This is where spoofing comes in handy.
Spoofing Pokemon Go is the best way to catch Pokemon IV 100 map. But, if you play Pokemon on an iOS device, then to spoof GPS, you will need safest and reliable tool, like Dr.Fone – Virtual Location.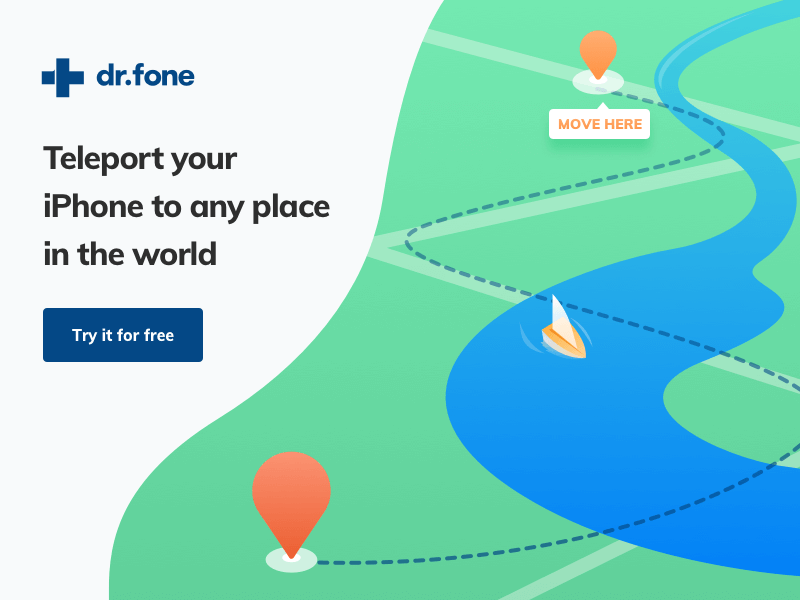 With the assistance of Dr.Fone – Virtual Location (iOS), you can reach your destination in a few clicks to catch Pokemon. It allows you spoof iOS location without jailbreaking or without putting the security at risk.
Here are the steps that you will need to follow to catch 100 IV Pokemon while sitting at home.
Step 1: Install Dr.Fone from the official site on your system
Step 2: Connect your iPhone or iOS device to the system and launch the Dr.Fone – Virtual Location tool. After this, click on the "get started" button.
Step 3: After this, you see a map window with three modes on the top right and a search icon on the top left.
Step 4: From the three modes, you can select anyone, including teleport mode, multi-route mode, or single route mode.
Step 5: Now, search for your desired location on the search bar and click "go." You can also select the location by moving the pin on the map and press "move here."
It's so simple, and you are ready to spoof Pokemon Go to a location where Pokemon 100 IV is present.
Further, if you want to evolve your characters in the game, you can opt to simulate your movement by using one-stop or multi-stop mode. Also, you can create your route and can simulate your speed as well to reach your destination while sitting at home.
Conclusion
We hope that from the above guide, you come to know about how to catch Pokemon with 100 IVs in Pokemon Go. If you find Pokemon go map 100 IV useful and willing to travel to the location physically, then you can use any of the above-mentioned maps.
But, if you want to catch 100 IV Pokemon in less time and without actually moving, then consider using Dr.Fone – Virtual Location for iOS. With this tool, you can spoof iPhone location to anywhere in Pokemon Go to catch the desired characters.