You might be wondering; how can I get a third-party app to replace the physical walk? The Pokemon go joystick 2020 will blow your mind. It allows you to move around by just controlling the joystick in any desired direction and for as long as possible. A lot gets unlocked using the Pokemon go joystick. Talk of the bonus of walking long distances coupled with catching special Pokemons.
By now you might think; isn't there a penalty for using Pokemon go joystick? Well, of course, there are risks, you may even lose your account, but here's the kicker: if you take the necessary precautions, you'll play the Pokemon go for a long time with no speck of trouble!
Part 1: Why do many people seek Pokemon go joystick
At first, it might be fun to walk around in the neighborhood to pick nearby Pokemons. Visiting eateries, supermarket, and a number of other locations. Soon, however, nearby Pokemons become exhausted, due to that, players have to visit new environs to get more Pokemon to catch. Going to new places can be difficult really, and believe me, many do not want to wait to come across rare Pokemons by chance.
Using the Pokemon go joystick 2020 for android or ios will simulate your presence, making it seems to be in another location when you are probably just on your bed. With just a push of a button, controlling the joystick is simply easy to move around different regions.
Part 2: Must-know risks for Pokemon joystick 2020
Niantic in a revealed post explained a new three-strike policy to penalize users with the third party App that manipulates location. Although legit players might leap in triumph. For joystick users, it's a caution to be careful and avoid being penalized. Here's the policy;
First-time penalty is a 7 days shadowban. This ban comes when the Pokemon go joystick is detected by the Niantic to be manipulating the activities of the App be it the android or Ios version. Although playing the game is still possible, getting a rare Pokemon is impossible until the ban duration ends.
It gets worse in the second warning. Your account will remain inactive for 30 days, no participation whatsoever is possible. Access to fun is impossible until the " temporary ban" is over. This stage signals the warning of a permanent block.
The last strike which comes third,is the stage where accounts get permanently blocked. Participation in the game ends with no hope of return, hence you kiss the favorite Pokemon game goodbye.
Part 3: Method of using the Pokemon Go joystick
To play the Pokemon go on your device will require a download of the Pokemon go joystick 2020 App. It comes in two versions, I know you are guessing already. yes, it is the Pokemon go joystick apk 2020 or the Apple version- Pokemon go joystick 2020 ios.
Using the Pokemon go joystick carefully is important to avoid a ban or possible virus threat to your device.First of all, note that the process isn't rocket science. If you follow the steps, the results will come out nicely. The first step works for android devices while the next focus on iOS.
3.1 Pokemon Joystick For Andriod 2020
Now, let's outline the Applications that's to be available;
Download -Fake GPS GO Location Spoofer
Download- Fake GPS joystick routes and go
Step 1.0
Install the applications above. Then find SETTINGS on your device --click on ABOUT PHONE-- then tap continuously for 7 times on ABOUT PHONE to allow the developer mode.
Step 1.1
Scroll to the LOCATION SETTINGS then alter the --GPS to high accuracy. This setting allows the FAKE-GPS to perform properly.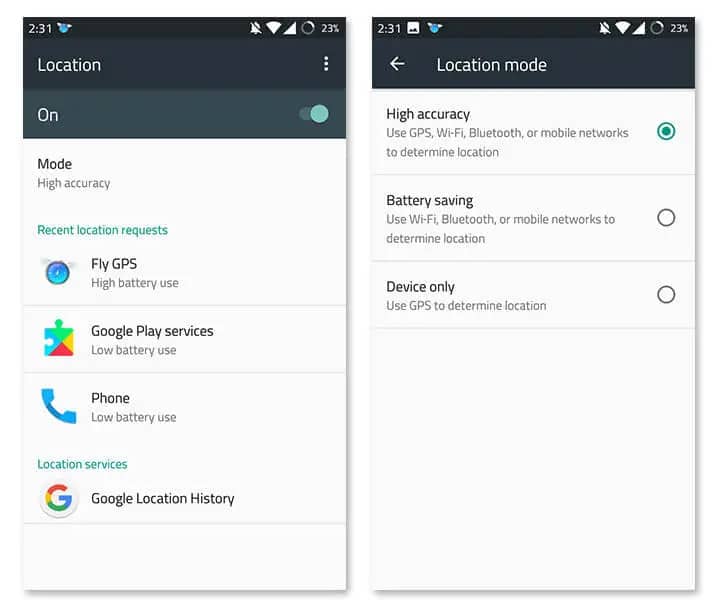 Step 1.2
Activate the GPS of your device, open the installed joystick route App. At this point test the functionality of the route by dragging the pointer around to any location of choice. You are getting the hang! Move to the next step.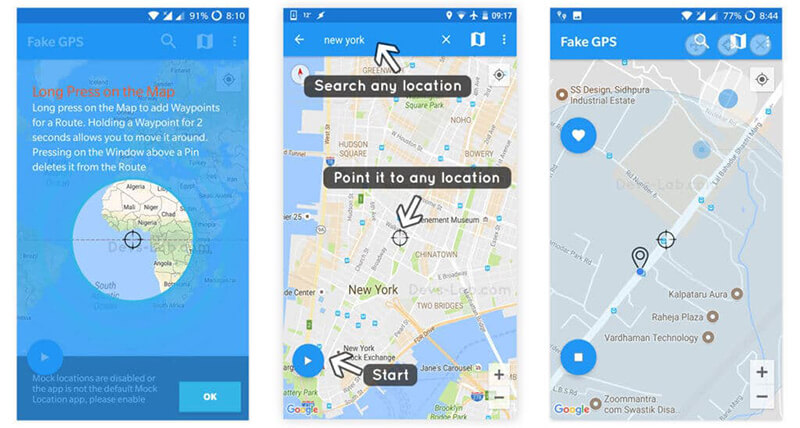 Step 1.3
Find the installed Fake-GPS to the SETTINGS, then select the NON-ROOT option-- now, TAP ON JOYSTICK to enable it.
Step 1.4
By now, you should see a red dot. Drag the dot to any region or place you want then hit the activate button to get the Fake-GPS working. This next action will blow you off. Open your Google Maps application and it will place your location at exactly the place you chose on the Fake-GPS.
Step 1.5
Drum roll! Launch the Pokemon go and your location will peg you at where you chose initially. For example, if you selected Paris in France in the Fake-GPS, your location on the Pokemon go will be the same. To change the location in case you want to explore another place, just adjust the location on the Fake-GPS.
3.2 For Rooted devices Andriod
For users with rooted devices,Niantic prevents Pokemon go from working on such devices. Rooted devices are usually the ones getting banned frequently due to fake GPS location. Nonetheless, a rooted device plays the Pokemon go quite well if you follow these steps.
Step 1.0
Install the Magisk Manager app and install it.
Step 1.1
Search for MAGISK HIDE and tap on it to click on the Apps you wish to hide your root from, which in this instance is the Pokemon Go.
Step 1.2
Restart the device and refer to the steps for unrooted android devices above.
3.3 Pokemon Joystick For iOS 2020
Tweaking your location is almost impossible, well maybe not, you can jailbreak it.Why go through the process of jailbreaking when there's a safer method?You can use a third party App like BuildStore to get Pokemon to go which will give you full access to use a joystick in any location of choice. Want to know the best part? This technique won't alter the location of your device, it's a what happened in Rome stays Rome situation. Only Pokemon go changes location.
Step 1.0
Register your Apple device on BuildStore for a small amount. Registration gives access to all Apps for a year.
Step 1.1
Uninstall the existing Pokemon go on your iOS.
Step 1.2
Go to BuidStore and download PokemonGo plus or Pokemon GO pro--then login into your account.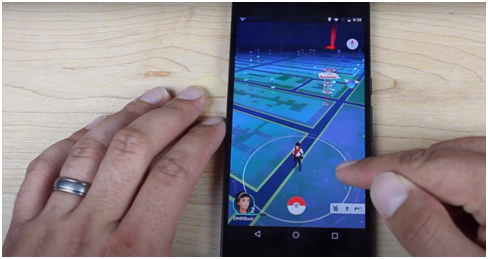 Step 1.3
Now that you're logged in, go to SETTINGS-- tap on SPOOFING-- then click on FAKE LOCATION.
Stage 1.4
Tap on FOREVER after selecting the location of choice.
Therefore, after following the simple steps above, using the joystick option is easy alongside the option to switch locations easily. Similarly, moving towards Pokemon is easier by increasing the speed of the joystick.
Precautions
As fascinating as the pokemon go joystick hack android 2020 is, precautions should be taken to avoid detection. These precautions are necessary for the iOS platform also.
Do not change locations swiftly
After picking a location, it can be tempting to leave the place quickly and move to another. I agree, but leaving quickly will only trigger an unusual movement likely to cause a ban from the Pokemon company.
To teleport from one location to another requires patience to avoid being caught. Remember;
Always switch locations after 4 hours: Say for example you are in France, it's simply impossible to be America in 20 minutes. Likewise, when you switch your location give enough time before selecting a new location.
Don't Move Too Fast
Another important thing to watch out for is the speed of the joystick.It's understandable if you want to move around fast to cover long distances and get as many Pokemons as possible. However, moving the joystick too fast will only cause suspicion, and your account may be flagged for irregularities and eventually get banned.
The bottom line is; don't get carried away enjoying the run and as a result, you move faster than normal.
Avoid Using a Bot
To keep moving the avatar non-stop without using the thumb is yet another problem. Holding the joystick down with the thumb can be tiring, even more boring. Consequently, using a BOT to do the job may come to mind but refrain from using it, your account will most likely be noticed and banned.
This is crazy, but trust me it works like magic. Use an "orange", to hold the joystick down and let the fingers rest while your avatar continues to move and gather Pokemon.
Avoid Dual Log in
Using dual accounts on the same device is best avoided. Especially when you use the Pokemon go joystick, avoid multiple account log-in. Yes, you have a friend, and allowing another user to benefit from the Pokemon go joystick hack sounds a lot interesting.
As kind or generous as the gesture may sound, it could cause a ban on both accounts.
Conclusion
Follow the tips in this article for using the Pokemon go joystick effectively without getting your account banned.