"I have been playing Pokemon Go for a few months, but now I'm stuck due to its limited features. Can someone tell me how to use Pokemon Go Mod APK without getting a ban?"
If you are also an avid Pokemon Go player, then you can encounter a similar situation too. You might already know that Pokemon Go is one of the most popular AR games of the present times. Though, there are so many restrictions in the game that makes it harder for us to advance. The good news is that with the help of a Pokemon Go Mod Apk latest version, you can unlock tons of premium features in the game for free. In this post, I'm going to tell you how to install and use Pokemon Go Mod Apk on your Android without causing any harm to your device.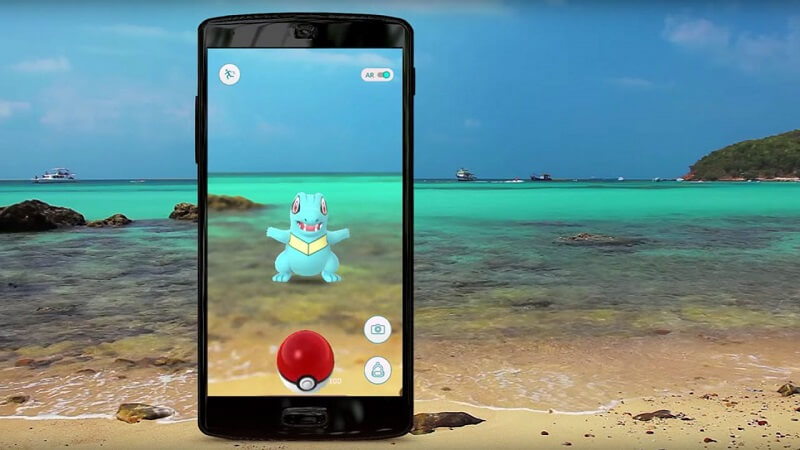 Part 1: What is Pokemon Go: A Brief Introduction
If you are new to Pokemon Go, then I would recommend getting familiar with the basic game before using the Pokemon Go Mod version. Released in 2016, Pokemon Go is a popular game that is based on the Pokemon universe and uses augmented reality. It uses our smartphones to locate nearby Pokemons and catch them. Once you have caught Pokemons, you can participate in battles and even train your monsters.
Presently, the game has over 500 different species of Pokemons and is played by over 140 million active monthly users. It also encourages us to step out to catch more Pokemons due to its location-based AR features. Although the game is initially easy to play, it requires a lot of physical work and dedication to advance.
Part 2: What are the Major Features in Pokemon Go Mod Apk?
If you have played Pokemon Go for a while, you can notice how much time and dedication it needs. To overcome this, players have found some smart solutions that are included in Pokemon Go Mod Apk. This is a "modified" version of Pokemon Go with several add-on features to make our gameplay easier than ever. Ideally, following are some of the major features that you can find in the Pokemon Go Mod Apk latest version.
It has a fake GPS feature to let us spoof our present location anywhere we want. In this way, we can easily catch Pokemons in any designated location from our couch.
There is also a simulation feature that would let you simulate your movement from one spot to another. This will help you evolve your Pokemons (as a walking buddy) or hatch new eggs without actually walking.
There are also inbuilt features like cooldown and anti-ban. This will make sure that you won't exhaust the add-on features of Pokemon Go Mod Apk or get your account banned.
The Pokemon Go Mod Apk unlimited coins feature is something that is enjoyed by its players the most. You will get an unlimited inventory of coins so that you can buy any equipment and other add-ons easily.
You can also play Pokemon Go Mod Apk with a joystick to help you move the character easily. The app also lists details about the nearby Pokemons, Pokestops, gyms, and other useful information.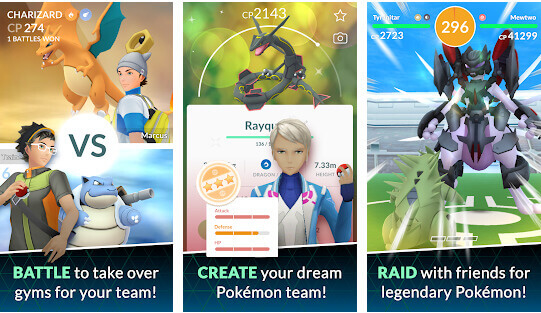 Part 3: How to Download Pokemon Go Mod APK on my Phone?
There are different versions of the Pokemon Go Mod app available for standard as well as rooted Android devices. Since you can get a Pokemon Go Apk no root version, I would say it is a better option as you don't have to make your device vulnerable this way. Though, there are certain tweaks that you need to do before installing the application. Here's how you can install and use Pokemon Go Mod Apk on your device.
Since Pokemon Go Mod Apk is not available on Google Play Store, you need to enable the app installation feature from other sources. For this, go to your phone's Settings > Security and turn on the option to download apps from unknown sources.

Now, launch any web browser like Google Chrome and go to a reliable website to get the Pokemon Go Mod Apk latest version (download link).
Once the Pokemon Go Mod Apk file is downloaded, just tap on the Apk to start the installation. If you get an error prompt like this, go to Google Chrome's settings and grant it permission to install apps on your device.

Great! You are almost there. After Pokemon Go Mod is installed, you can go to your phone's Settings > About Phone and tap on the "Build Number" 7 times without any break to unlock Developer Options.

Now, again go to your phone's Settings > Developer Options and turn on the Mock Location feature. From here, you can select Pokemon Go Mod Apk as a default app to set a mock location on your device.

That's it! Now you can just launch Pokemon Go Mod Apk on your device and log-in to your account. On the side, you can see a wide range of features that were missing in Pokemon Go. For instance, you can tap on the map icon to spoof your location or the walking icon to simulate your movement.
Part 4: Tips for Playing Pokemon Go Safely
Installing Pokemon Go Mod Apk is not enough as you are needed to take some measures so that your account won't get banned.
Make sure that you have installed Pokemon Go Mod Apk latest version that comes with an anti-ban feature.
Don't use its add-on features like fake GPS or location simulation too much else you can get a soft-ban on your account.
If you are spoofing your location, then try to change it to a nearby place and don't change your location to different places in the world frequently.
There is a cooldown duration that you should know while changing your location. For instance, if you are spoofing your location to 5 Kilometers away, then wait for at least 3 minutes. Here's a cooldown duration chart that will help you decide for how long you should wait before spoofing your location.
There you go! After reading this post, you can easily use Pokemon Go Mod Apk on your Android like a pro. Since an app like this is missing for non-jailbroken iPhone users, they can use an alternative like dr.fone – Virtual Location (iOS). Using it, you can spoof your iPhone location or simulate your movement for games like Pokemon Go without the need to jailbreak your device. Go ahead and try this Pokemon Go Mod Apk and let us know about your experience in the comments.