"Is Nintendo Switch Pokemon: Let's Go Pikachu worth buying? How much is it for and how can I get more Pokemons in it?"
This is one of the many queries that are posted by curious Pokemon Go Switch players these days. It was in 2018 when Nintendo came up with two dedicated games, Let's Go Pikachu and Let's Go Eevee for various systems. In the short span of time, Pokemon: Let's Go Pikachu has become one of the best-selling games for Nintendo Switch. The game is pretty easy to play and has tons of gameplay options. In this guide, I'm going to make you familiar with Nintendo Switch Pokemon bundle and would answer some of the frequently asked questions about it.
Part 1: What is the Nintendo Switch?
If you are into gaming, then you might be familiar with Nintendo Switch. It is one of the most popular hybrid gaming consoles that is developed by Nintendo in 2017. It is a hybrid unit, which means you can use it as a standalone device or mount it with your home console.
Presently, the 8th generation of Nintendo Switch is competing with PlayStation 4 and Xbox One. Apart from third-party games, the major reasons for the popularity of Nintendo Switch are its native games like Pokemon Let's Go, Pokemon Sword and Shield, Super Mario, and Mario Kart. Presently, its starting price is $299 with over 14 million units sold worldwide.
Part 2: How much is Let's Go Pikachu for Nintendo Switch?
If you are also planning to play Nintendo Switch Let's Go Pikachu, then you should know how much the game costs. If you already own a Nintendo Switch and simply want to buy the Pokemon: Let's Go Pikachu game, then it will cost you $59.99. It is just a one-time fee and you can later enjoy the game for lifetime.
Buy here: https://www.gamestop.com/video-games/switch/games/products/pokemon-lets-go-pikachu/10162388.html
The company has also come up with a Nintendo Switch Pokemon bundle as well. In this, you will get a brand new Nintendo Switch, Let's Go Pikachu Game, and Poke Ball Plus edition as well. You can customize your Nintendo Switch Pokemon bundle right here.
Part 3: What All Pokemons can you Get in Let's Go Pikachu?
Since Nintendo Switch Pokemon: Let's Go Pikachu has been recently released, it has almost every major Pokemon of the Kanto region. Needless to say, the game starts with Pikachu as your buddy so you would automatically have this electric-type Pokemon by your side. Besides all the common Pokemons, the game also has some exclusive Pokemons like Oddish, Growlithe, and Sandshrew.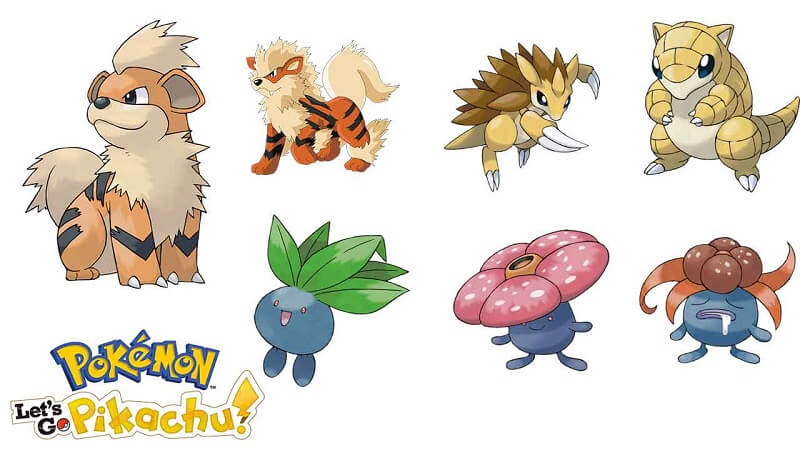 Another unique thing in the Nintendo Switch Pokemon game is the "Mega Evolution" feature. In this, you can evolve a Pokemon even beyond their last stage, using a mega evolution feature. For instance, you can get Mega Venusaur, Mega Blastoise, Mega Charizard X/Y, and so on. If you try hard, then you can even battle with some legendary Pokemons such as Articuno, Zapdos, and Moltres. Just be sure that you have all the needed gears and Pokeballs to catch them all!

Bonus Tip for Pokemon Go iPhone Users:
Apart from the Nintendo Switch Pokemon bundle, if you play Pokemon Go on your iPhone, then you can use dr.fone – Virtual Location (iOS). It is a reliable location spoofer that will let you change your location in Pokemon Go without getting banned. Therefore, you don't have to spend hours going out and looking for Pokemons. Instead, you can use this reliable iPhone location spoofer, change your location, and catch more Pokemons. There is also a feature to simulate your movement between different spots in the tool that you can further use.
Part 4: Can you Bring Pokemons from Let's Go to Sword and Shield?
Apart from the Let's Go bundle, Sword and Shield is another popular console game in the Pokemon universe that is supported by Nintendo. The good thing is that now you can bring all your Pokemons together in one place using the cloud-based service of Nintendo, Pokemon Home. Apart from bringing all the collected Pokemons together, you can also move them from one game to another. Though, to enjoy the Pokemon Home cloud service, you would have to pay $2.99 a month or $15.99 yearly.
Once you have got an active Pokemon Home subscription, just launch it on your Nintendo Switch and connect it with Let's Go Pikachu. Now, enable the automatic syncing of your Pokemons across various devices. Needless to say, you should use a single Nintendo account across all devices for this to work.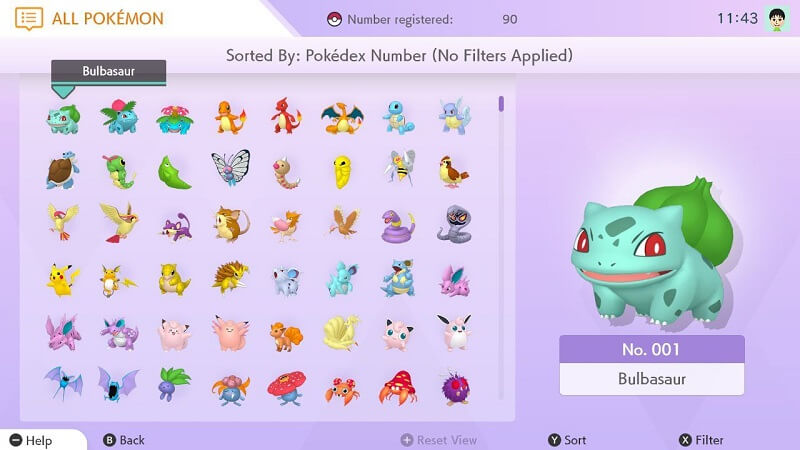 Part 5: Can you Play Pokemon Let's go Offline?
Lastly, a lot of Nintendo Switch Pikachu gamers have this doubt – whether they can play the game offline or not. Well, yes – you can play Nintendo Switch Let's Go Pikachu offline as it is not like the smartphone Pokemon Go game (that is based on AR). In this, you don't have to actively go out looking for Pokemons. Just be sure that you keep the following things in mind:
If you have already downloaded the entire Nintendo Switch Pokemon bundle, then you can play it offline.
Similarly, if the game has come pre-built in your Nintendo Switch console, then you don't need an internet connection.
If you have just purchased the game and you haven't downloaded its needed modules, then you would need an active internet connection.
The offline game will have all the essential features, but some options would be missing. For instance, you can't trade Pokemons, invite friends, or participate in online battles without an internet connection.
This brings us to the end of this exciting guide on Nintendo Switch Let's Go Pikachu. If you have just got the game or are planning to buy it, then I'm sure this guide must be able to answer your queries. The Nintendo Switch Pokemon bundle consists of one of the most existing games of the present time that you will enjoy for sure. Go ahead and start your journey in Nintendo Switch Pokemon: Let's Go Pikachu and share your experience with us as well!