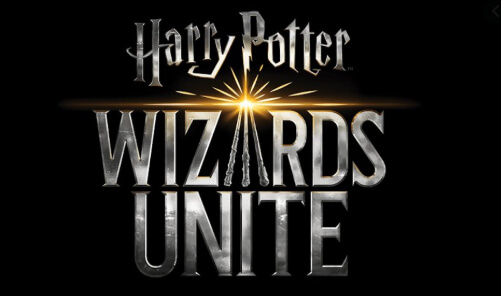 Once again, from our favorite developer Niantic - we have the game Harry Potter: Wizards Unite.
And since this is another game where you can visit real-world locations while doing your thing...
It's a pleasant feeling if you can actually do some spoofing. Like in Pokemon Go, right?
What does this mean for you?
Well, since everybody is staying home and gaming…
…faking your location and going across the globe allows you to experience new places.
We can all agree with that!
But, will iSpoofer for Harry Potter work? Is it okay to use it?
Keep on reading and find out!
Part 1. For and Against Voices on iSpoofer for Wizards Unite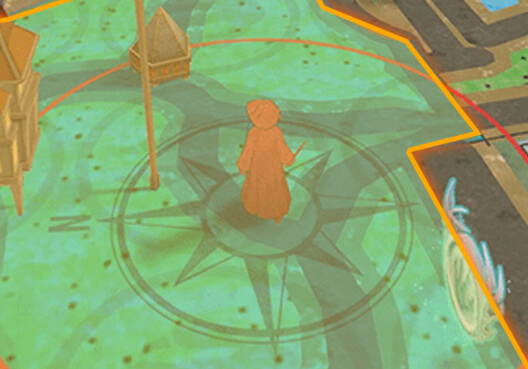 I'm going to present to you with some "Yes, it's good to use iSpoofer" and "Heck no, you're not supposed to use it" points of view.
For:
You know, and I know that everybody is staying home right now. And you want to do some gaming. You can't really travel across the globe. You can't experience new places like you are used to, so spoof your location and go anywhere!
iSpoofer won't change any of your data in the game. It will only let your phone believe that it is in a totally different place than the actual location.
It adds a joystick for walking around the map, making it easier to navigate.
iSpoofer is safer - no jailbreak required. It means that the security protection for your iOS device is assured.

It adds enhanced spell casts, coordinates feed
You can spoof locations on more than one device simultaneously
And the best part:
It adds auto-walking - allows you to adjust your movement's speed to pretend that you're walking.
Against:
In a great picture sense, it certainly means that Niantic is not messing around when it comes to faking location. And iSpoofer for Harry Potter is not excluded from this. They want players who are going to play their game the way it's meant to be played. And will not tolerate cheaters who essentially ruin the game for others.
Now:
Let's be real here; spoofers are breaking the rules. So bans are no sign of things being wrong at the Wizards Unite side. It is something that can always happen.
Another example:
Recent ban waves from Niantic is a clear warning that you do so at the risk of a permanent ban from the game. Last year they swung their "justice-hammer" and banned over 500k accounts.
iSpoofer breaks in-game economies and makes a mess of things for players who do not do it.
Here's why:
Niantic is doing their detective work. It's clear. And they mean business!
It's up to you to decide which path to take.
Part 2. Set up iSpoofer for Harry Potter Wizards Unite
It's clear that this is a location-based game, and you can't just play this game by sitting idle in one place.
Since you have come so far, now it's time to show you how to install iSpoofer.
And then let you about the benefits.
Now, how to download and install iSpoofer?
First, you need to go to their download web-page here.
Click on Download for Windows to get the latest version.

Now, as you are ready with the download process, start the iSpoofer_Setup_1.1.5.exe and proceed forward. All you need to do now is click "Next" > choose a folder and then click "Install."
Now comes the question – how can it benefit you?
Make sure that you have your iOS device connected through a lightning cable.
From there, you will be able to manipulate and simulate your location.
But is that all?
iSpoofer has a joystick feature. There are a couple of different ways that can benefit you.
You can use the Auto-Walk feature, and set your character move around without tapping all the time on the screen.
You can also generate a custom route! Combined with Auto-Walk is a bomb!
There is also a feature to load a GPX route. You can check a full tutorial here.

If you can't find out any buildings near you, you need to teleport to different locations. It's an excellent asset for visiting proper places across the Harry Potter universe.
iSpoofer can also enhance your spells, which means they will be more effective.
So when you free magical artifacts, creatures, or even people, you need to return them to proper places.
And iSpoofer can help you with that by moving around while staying idle in one place.
Part 3. What if iSpoofer fails to work on Wizards Unite?
If you are not able to use iSpoofer there is even a better alternative.
It's called – dr.fone.
This is an iOS Location Changer, which is more stable and low-risk in spoofing.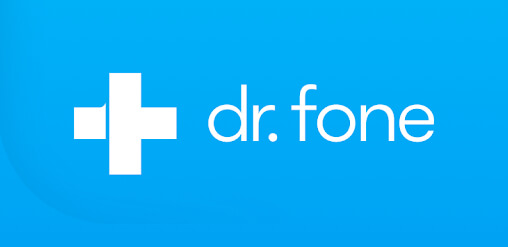 It can help you with changing your GPS Location.
With dr.fone, you can set routes, travel speed, and teleport to different locations.
It also has a timer, and it calculates the time to tell you how long you need to wait until the route is completed.
Now: Where to download it and how to use it?
Go to this page here.
Download dr.fone - Virtual Location (iOS)



Now simply install the program on your computer
Launch the Virtual Location feature

Make sure to use a working lightning cable. Connect your iOS device to the application.
When your phone gets detected, click the "Get Started" button
After dr.fone - Virtual Location (iOS) is loaded - go to the top-right corner. There you will see the option to simulate your movement
Now pick any location on the search bar
Adjust the pin
Hit the "Move Here" button

Enter the number of times you wish to move
Next: simply click on the "March" button. Now you can start the simulation

That will make Harry Potter believe that you are walking between two spots
You also adjust the speed of walking. Move around the slider at the bottom of the screen
Now:
dr.fone can help you simulate movement between multiple spots!
How to do it?
From the toolbox on the top-right corner, go for the second feature: "multi-stop-route." (see pic below)

Hit the "Move Here" button. Now you can adjust your location to different spots on the map.
Once you are done, click the "March" button to simulate the movement.
This is it! Now, you can enjoy spoofing Harry Potter like any other location-based game.
Have fun!