Do you already have a particular individual in mind that you find and also desire to match on Tinder? Awesome! Even though Tinder search doesn't offer any direct option for search on the app, there exist many alternatives you can attempt. Let's discover how these methods operate!
Tender is an online dating and geosocial networking app that permits individuals to anonymously like or dislike the profile of other users based on their pictures, common interest, and bio. The moment two users have established a "match" they can send messages to each other.
Tinder came into existence in 2012 inside startup incubator Hatch Labs as a partnership between Xtreme Labs and IAC. Within two years after launch, Tinder was already recording about a billion "swipes" daily.
Tinder at an initial stage required users to make use of their Facebook account to access the app, but in 2019, it started permitting users to register with the use of a mobile number.
The Tinder finder is a mobile-based application that was developed for dating. Based on the "Hot or Not" factor. Tinder in its beginning stages was designed mainly for wild "Hook-up" community, but with time it has toned down its idea.
The app was initially named Tindr but was later changed to Tinder; It was not just the name that changed, the "Hot or Not" concept was converted into a "Like" idea. Also, the app at the moment gives users the capability to upload pictures to your profile. Photos can be "liked" by your followers, and the pictures are referred to as "Moments" on the app.
How to find someone on Tinder
Tinder is said by many to be Women's ego booster and Man's best friend. Whenever a Man is looking to hook up with a lady, he can surely depend on Tinder to assist him in meeting the lady. Also, whenever a lady unhappy or feeling down, Tinder can be an ego boost for her.
If you want to discover or search for someone to go on a date with, hook up with or spend the rest of your life with, then Tinder is the perfect place to visit. To find someone successfully on Tinder, some necessary things need to be done. Below are some tricks and tips that will help you get the best result.
INTRIGUING
"First impression matters," if there is anywhere this quote is applicable, then Tinder is the right place. This is so because, in the app, if an individual does not like the first picture displayed on your profile, he/she will swipe and go to someone else's profile. If the first photo I not captivating enough, then no one will be willing to check out the second photo or your bio. It is in the nature of we humans to like beautiful things they see, but if they come across something that doesn't fascinate them, they will simply turn to someone else. To find someone on, there is a need for you to be able to intrigue that individual's interest by uploading a captivating first photo. Here are some things to do that will help you in the course.
First of all, it is important not to note that there is some particular kind of pictures you don't want to use as your first picture. These photos are film posters, group photos, celeb posters, or any images that will require one to look closely and hard to find you. Someone viewing your photo is going to swipe left to save him/herself the stress.
Upload a picture that will give the individual an idea of your looks with captivating features that will want him/her to want to view more.
To get that perfect first picture, you might consider having a well-kept hair coupled with a lovely smile. Taking a picture of you with a nice-looking cat or dog will get lots of attention from both ladies and men. You could also try taking a photo of you looking away from the camera.
INTERESTS AND HOBBIES
The moment an individual view your second photo, then you of a certainty captured his/her attention, and that is a green light. When pondering on the second picture to display, consider showing the viewer how much of an explorer you are. The perfect way to do this is to take photos of yourself performing some physical activity like rock climbing, nature, trekking, or cycling. This type of photo will speak volumes about you. Pictures of you playing with insects or doing something that will be seen as being creepy should not be uploaded. If you desire to find a perfect match on Tinder then you have to state your interest and hobbies perfectly.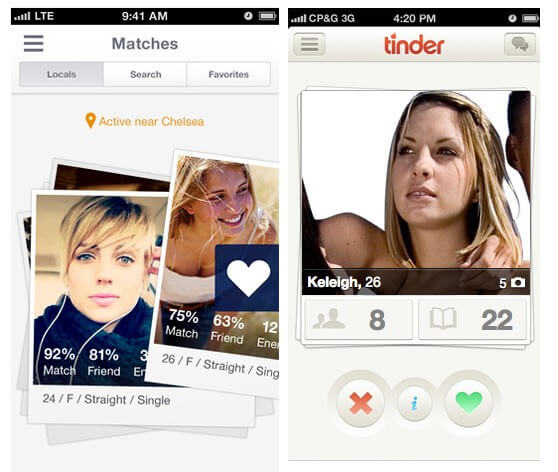 SOCIAL STATURE
This photo is to give viewers the notion that you possess some level of social stature and that you are someone respected in society. It is popularly said that "show me your friend and I can tell who you are." For this kind of photo, you can take a picture of you and your colleagues at the office, or on an adventure or in a restaurant.
FORMAL OUTFIT
Up until now, you have revealed to individuals viewing your photos how fun getting to know you would be. So, in this picture, you not only show how much of an adventurous individual you are but also a responsible person. This kind of photo should be taken in formal attire and possibly in your office.
HUMOR
For a man who seeks to find that special one, humor is vital. If a lady has viewed your pictures up to this point, the next thing should be photos that will make them smile or laugh.
How to do tinder search without registering
Imagine the scenario. You've hooked up with someone on Tinder, and once the relationship becomes a serious one, you both agreed to stop making use of the app. Then, your lover appears in a friend's stack prepared to be swiped. Will you be able to tell if he/she is still making use of Tinder, despite you not having an account anymore? Can you say if they are very much active on the platform?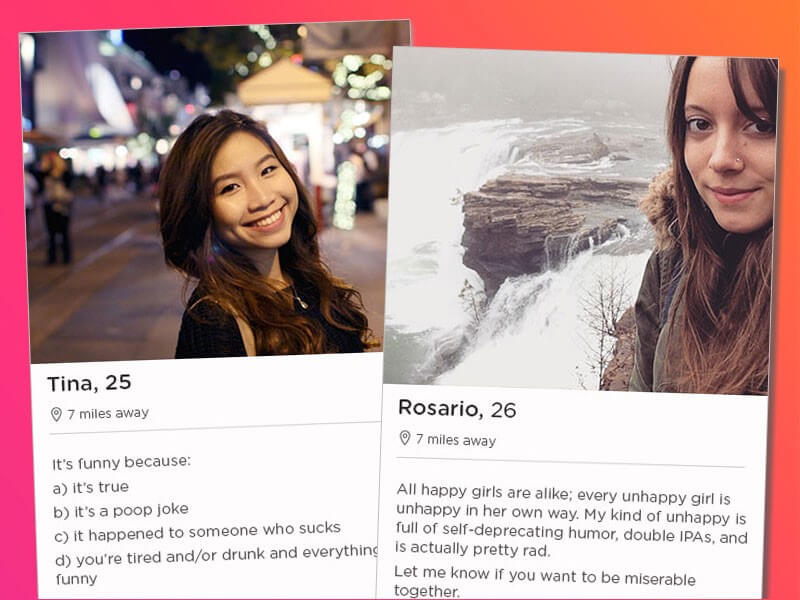 First of all, let me set things straight. Despite what some paid services will tell you, there is absolutely no possibility of doing a tinder search without registering. What those paid services do is to either make use of an already existing account or not deliver in their promise at all. You need to own an account to be granted access to the Tinder community; otherwise, you will be unable to view what is going on.
However, nothing is holding you back from creating a fake account and taking a look.
According to Tinder search, accounts that have been abandoned will not be visible in people's stacks. Profile cards are chosen from users that are active with the standards you set. It is pointless displaying profiles of individuals who are not going to swipe back or reply, so they are not selected by the algorithm.
To shorten the story, if your partner has become visible in other people's swipe stack, then know for sure that they are making use of the app.
However, that does not necessarily imply that they are actively making use of it. They could have logged in with the intention of deleting some of their pictures or something harmless.
Tinder does not request for your Facebook details. You can create an account with any email address and have fun on the app anonymously.
How to do tinder search by location
Tinder doesn't allow you to carry out a search by looking for employment types, interests, or keywords. There are only three parameters that can be used to search for someone on Tinder: gender, age, and location. However, if you are searching for an individual in particular and if you the smallest information about that person, this can be sufficient enough to narrow down your search. Here is how to go about it.
UPDATE TINDER LOCATION SETTINGS
Perhaps the only thing you know about your subject is his/her area of residence. This is not enough reason to give up. There are particular apps that you can make use of to alter the location of your mobile phone or make use of a Tinder setting that allows you to choose any location. You can purchase Tinder Gold and Tinder Plus to acquire Tinder Password and view whichever place you desire in the world.
If you are moving to a new place and want to meet dates or potential lovers before you arrive there, changing your location can help. If you intend to track matches and friends in a particular place, this is, without a doubt, the best option for you!
Here is the best part: Users of iOS can make use of dr.fone virtual location to change their location via these links.
https://drfone.wondershare.com/ios-virtual-location.html
https://drfone.wondershare.com/guide/ios-virtual-location.html
While users of Android-based mobile phones can download an Android GPS changer from Google play store.
SET YOUR DISCOVERY PREFERENCES FOR TINDER APP SEARCH
If you have most of the information about the individual you are searching for, you'll be able to locate them quickly on Tinder. Since Tinder operates through swiping (left for "no" and right for "yes"), to be matched with the individual you are looking for, you should know their gender preference, age, and location. Ensure your discovery preferences match the information of the person. If you don't have these details, there are other possible ways to go about it.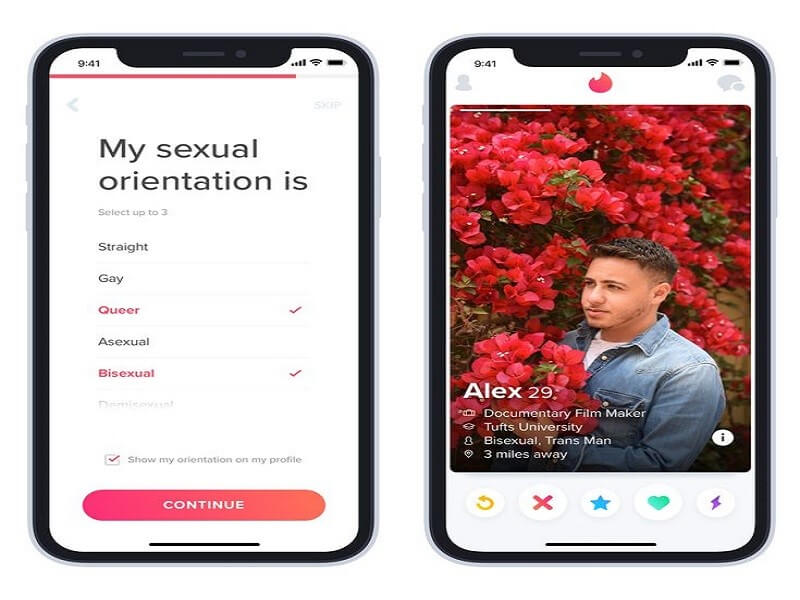 USERNAME SEARCH
Tinder gives its users the ability to select their URL, which is shown in a specialized format as tinder.com/@yourname. Try looking for their profiles on other social media platforms like Instagram, Facebook, or Twitter. Knowing the individual's username on other social media platforms could just be the right way to go about hitting the jackpot!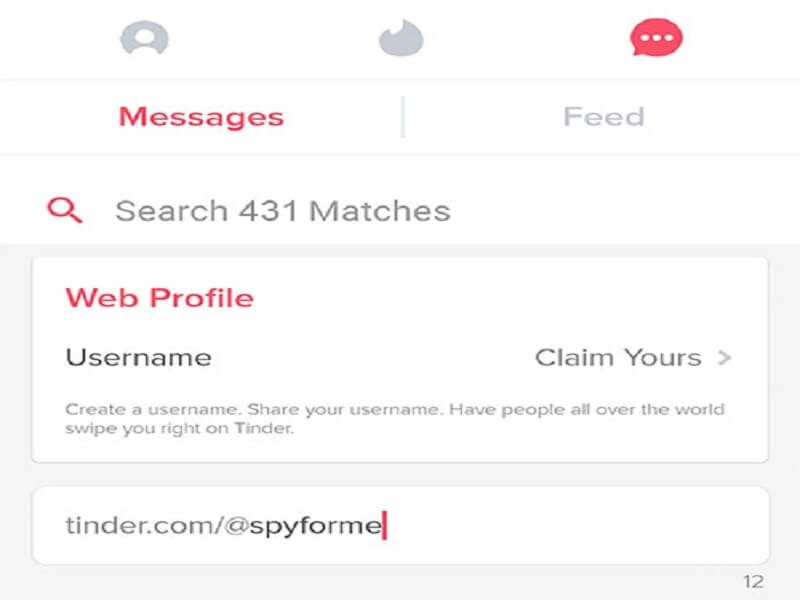 Facts About Tinder You Don't Know
SWIPING TIME MATTERS
Swiping at night is clearly the pinnacle swiping time, especially around 9 pm.
You're likewise bound to meet up with somebody prior in the week rather than throughout the end of the week.
TINDER IS PRACTICALLY WHEREVER ON THE PLANET
The application is accessible to use in approximately 196 nations. That is a ton of web-based dating.
SMILING GETS YOU MORE MATCHES
It ought to appear glaringly evident; however, smiling highly aids you to procure more matches.
Clients who have a comforting smile in their image are 14% bound to coordinate with somebody.
TINDER CLIENTS LOVE MUSIC
Clients who permit Spotify to post what music they're tuning in to have about 84% a more significant number of matches than the individuals who don't. Music matters in the dating scene
LADIES INVEST MORE ENERGY IN TINDER THAN MEN
Despite the way that more men are very the application, ladies invest more energy swiping. They're way pickier than men (stunner). Ladies just swipe right (yes) 14% of the time, though men swipe right 46% of the time.
LOCATION IS IMPORTANT
At the point when you look into another area on the application, Tinder pushes your profile to the front. So, for all you who hunger for new experiences, you're a Tinder favorite. There are still all the more fascinating mystery realities about Tinder.
Tinder was the first of its sort to utilize the "swipe technique."
Tinder is known for the swiping, and it was the first application to do as such. From that point forward, a lot of applications have been roused to do something very similar.
Conclusion
In the case where you don't answer messages, at that point, all things considered, you will be ranked low. So, it is essential you answer your messages. Now that you have seen how the Tinder algorithm works make your profile all the more engaging and let that algorithm do the job for you. It will require some investment of time, yet you will have results. Your winning quality score isn't fixed, it can change, yet it is in every case better to begin at a high note.