Hogwarts Wizard Unite is taking the gaming world by storm. Recording up to 5 million+ downloads just in few months after its release. In this article, I have put together tips that will aid you in playing the game.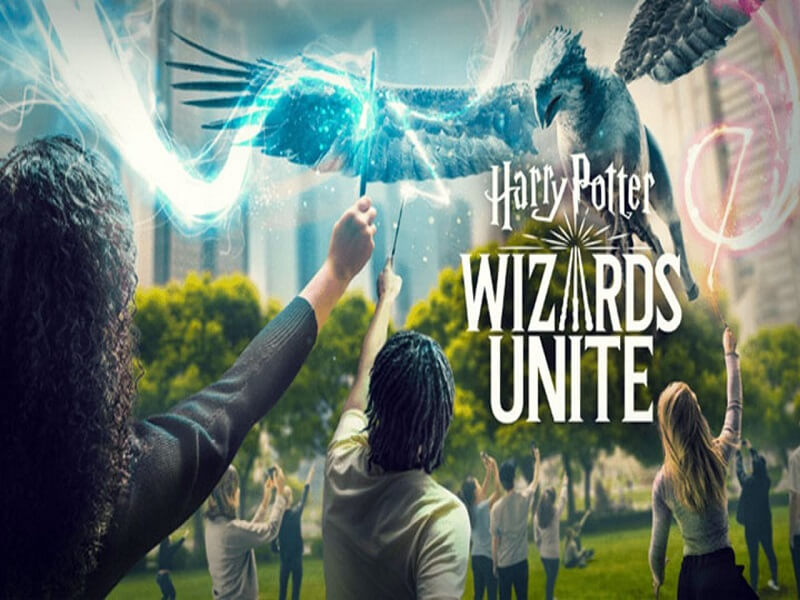 For players still trying to get adapted to the Hogwarts Unite, it is not out of place to look up for a few gaming tips. This game can prove to be tricky most times, and these tips should help you find your feet instead of trying to navigate through it yourself.
Our Hogwarts Unite game tips will see that you continue casting potent spells all night long. You need not fret, fellow Witches and Wizards, as these tips will be showing you will equip you with all the required information to be successful at Hogwarts. Follow up in reading these tips, and in no time, you will be as powerful as the great Harry Potter himself.
What is Hogwarts Wizards Unite?
The latest game released by Niantic (developer of Pokemon Go) is here and is already getting a lot of attention. Harry Potter Hogwarts Unite is another location-based reality game for smartphones. The game inspires you to complete tasks, explore your surroundings, combat creatures, acquire items, and acquire items, by making use of a wizarding twist.
I want to set the records straight. While some individuals are likening the Hogwarts Unite game to Harry Potter Go, Hogwarts Wizards Unite is trickier than Pokemon Go.
Now, how do users play the Niantic Hogwarts Unite?
The overall storyline is that Lord Voldemort and his minions have made a mess of things. By this, the world is occupied with creatures, villains, and magical artifacts that need to be retrieved.
What you will be doing during your adventure is stepping out to contend with foes and strange creatures. Here's the deal: during your battle, you acquire objects (known as "Confoundables" or "Foundables" in the game) and restore them to the wizarding world where they belong. A Confoundable is a piece of magic enclosing a Foundable; more like a crystal that traps students of Hogwarts.
Hogwarts Wizards Unite is all about walking your way through a narrated tutorial. With a popular character like the great Harry Potter himself opening you up to need to bring to remembrance during the game.
Make Your ID Card
If you have played Pokemon Go, you will recall that in gameplay, you are nothing more than just another trainer. But that is not the case in Hogwarts unite game; you're more engaged in the plot. You are expected as a player to have your customized ID card. This ID will contain your level, your Hogwarts House, a title you have acquired by completing tasks, a customizable wand, and other game stats.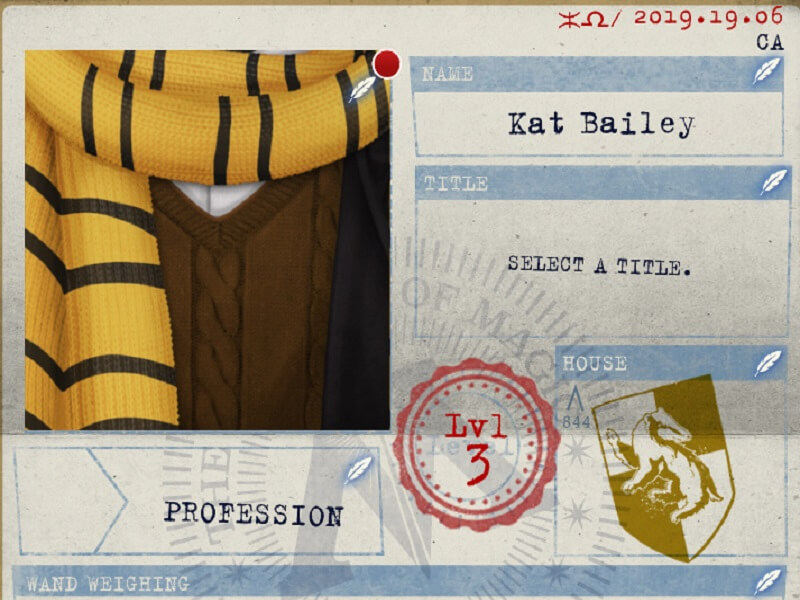 Hogwarts Unite game icon legend
The most notable difference between Harry Potter Hogwarts Unite from Pokemon Go hinge on the activity you carry out while moving around. In your registry page, you'll discover a scrapbook containing the list of things you have to collect, and they are sorted into categories. By the icon's color and logo, you can tell the sort of Foundable you are approaching.
Niantic Hogwarts Battles
Every battle you experience when in search of a Foundable or when raiding a Fortress unfolds the same way. When in battle, there is a need to align your camera with the Confoundables. After which then you will be instructed to trace a spell by swiping your finger.
Here is the deal: You must trace the spell as accurate and quickly enough to be able to defeat the creature or enemy. It may require you to cast multiple spells, though, so if the enemy confronts you, you'll need to cast "Protego" by following the spell prompt that will appear.
Also, if you discover your energy or health dropping into a critical level, you can tap on the portion icon to pause the battle for a moment and have a drink. It is important to note that Hogwarts Unite can be quite picky when it comes to spelling tracing and accuracy, so make sure you take some time to master the basic shapes when in battle.
How to win Hogwarts Unite
1. Engage the Cauldrons when making potions
Collect the right ingredients in Harry Potter Hogwarts Unite, and you will be capable of brewing potions of your own. Making potion of your own goes far beyond just tapping a 'brew potion' icon. If you click on the cauldron, you will be capable of executing a good number of gestures and, if done in the right way, can hasten brewing time. Tap on the info icon located at the top of the brewing screen to view all the various symbols on the cauldron to accelerate the brewing process. The moment you've learned one blend for a potion, the sequence will be displayed at the top of the screen to save you the stress of remembering it yourself.
2. Ensure you're battling the right creatures for your class
Choosing a profession in Hogwarts Wizards Unite is about picking your class. Want to know the best part? You can decide to become an Auror (which inflicts maximum damage), a Magizoologist (a healer), or a Professor (effective at solving puzzles). When you go into the Fortress with other players, every one of you will possess various advantages over some specific creatures based on your chosen profession. Magizoologist will find it more natural to overcome creatures like erklings, and Aurors will perform powerful against death eaters. Ensure you are battling the monster that best fits your profession.
3. Complete daily tasks for items, gold, or XP
Located on the screen is a tab that contains daily tasks, which can be accessed by tapping on the icon displaying at the right-hand corner. These daily quests are quite easy to carry out, and after completion, you will obtain XP, items, or gold.
Conclusion
Everyone is aware that these types of games are a whole lot more fun-filled when you explore with your friends. To add a friend in Hogwarts Wizards Unite, you are required to be on the map screen. The next action is to tap the icon on the bottom left, having two wizards on it. After this, an "Add Friend" page will come up, and there you will find a "friend code" of 12-digits. That is the number that will be used by your friend to participate in the challenge. I hope this article will go a long way to help you in exploring the Hogwarts Unite game.