Harry Potter Wizards Unite is a real-world augmented reality game inspired by elements of virtual reality and the wizarding world of Harry Potter. It puts magical powers in the hands of the players by allowing them to hone their skills to become an integral part of the wizarding community in the form of Aurors, or professors. Niantic who owns the rights for the Harry Potter game arena is ready to release Wizards Unite event, a throng of events bound to keep you glued till April. This season of Harry Potter Wizards Unite brilliant allows players to be a part of it within a uniquely designed platform of multi-users and players. This article talks about the Harry Potter Wizards Unite event and various awards, tasks, etc. that can be availed one you become a part of it.
Part 1: 8 best Harry Potter Wizards Unite Events
1.Back to Hogwarts – Part one
The first on the list is a brilliant event back to Hogwarts – Part one. This event is built into two parts. This part one event is about the students getting ready to go to Hogwarts and calamity forms. This calamity comes with tasks that the player must complete. Rewards in the form of restricted books, scrolls, and gold points are awarded to the winner.
2.Back to Hogwarts- Part 2
This Wizards Unite Harry Potter event-Back to HogwartsPart two is similar to Back to Hogwarts Part one except two very significant changes– This task starts once the train reached Hogwarts. The addition of 'Max fragment bonus' where once they complete the registry, awards in the form of brilliant students and the Sorting Hat are rewarded. These rewards come in the form of Special Assignment, Fortress, and Portkey variations.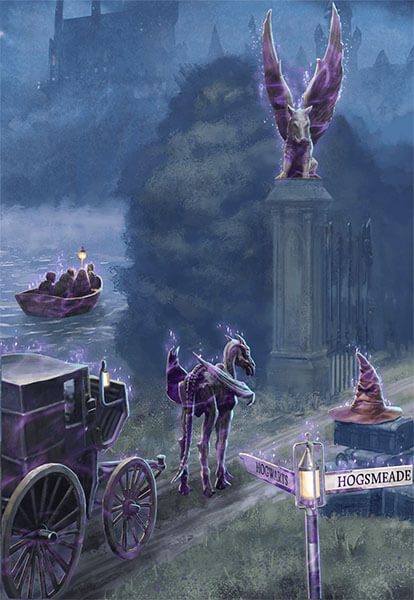 3.Fantastic Flora and Fauna
This Harry Potter brilliant event consists of the challenge of the Forbidden Forest, where players need to support Hagrid to put the missing flora & Fauna to its place. Completing this task will lend you rewards like access to the restricted book section, Scorched tree stump, 500x XP, salamander, etc. among many others.
4.Fighting Forces Part One:
This Wizards Unite brilliant event focuses on the calamity, which creates a lot of mess and chaos in nature, but it is keeping Constance confused as currently, it is focusing on a specific point in the circle of time. The players help Constance unravel the mystery behind it, with the winner benefitting many rewards in the process. The rewards acquired during this event are unrestricted access to restricted books, spell books, restricted lens, death eater mask, etc. among many other exciting rewards.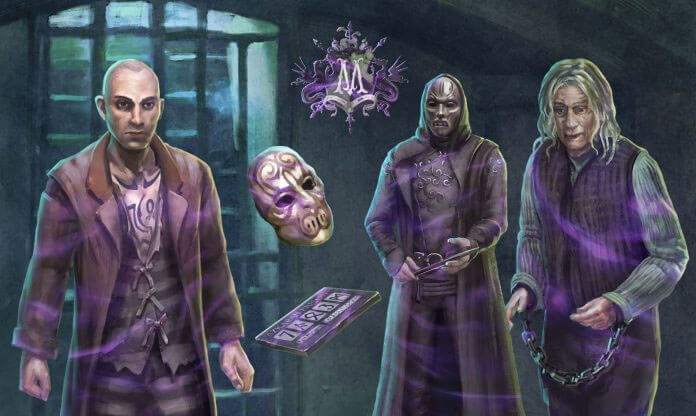 5.Potter's Calamity:
In this brilliant event, Wizards Unite to investigate the reporting of Harry Potter Foundables by helping minister Granger to figure out Harry potter's involvement in the SOs Task Force. Once this task is completed, rewards in the form of moving stickers, potent Exstimulo potion, Mismatched socks, etc. are given away, encouraging players to go through each level.
6.The circus Calamitous event:
This brilliant event is all about stopping the fantastic beast of the run-away century within the Arcanus circus limits. These Foundables from 1920 needs to be contained before they are free and roam about freely. The rewards are in the form of new Foundables, entry into the registry, access to restricted books, and exclusive items required for your ministry approved ID. These also come with additional rewards in the form of bonus assignments.
7.Stand united with the heroes of the wizarding world:
This Harry Potter brilliant event encourages you to stand tall and fearless with some of your heroes against the dark forces with a constant vigil. This event is all about teamwork and lending a helping hand to all your idols from the order of Phoenix, like mad-eye Moody, and another Aurorsin their war against the dark forces as the calamity threatens to 'Statue of Secrecy.' Rewards in the form of 15 restricted books, spell books, the special 'Wizengamor robe,' and visitor's permission to enter the ministry of magic is awarded to the players.
8.Legends of Hogwarts event:
In this brilliant event, Wizards Unite, along with players to lend a helping hand to the Legendary Harry potter for his face off with the dark forces like boggart dementor, rescuing the imprisoned Severus Snape, and helping out Hedwig from a dangerous vortex among other challenges. Rewards in the form of 'Tonic' for facial recognition, special portkeys, silver keys, etc. will be part of this event.
Part 2: How to attend Harry Potter Wizards Unite events in other countries
Harry Potter Wizards Unite brilliant event is known globally with a universal acclamation for its games and events. This brilliant event has its networking channels and versions in 25 countries across the globe. The question is, how we become a part of this Wizards Unite event by being in different countries at different times.
This is possible through teleporting GPS to other countries or using GPS to simulate movement i.e., using GPS on iPhones to get connected in real-time with the venue specifications to be a part of the event at the same time and place.
As technology is progressing, the limitations for humans have been extending and evolving to make technology adaptable to our requirements. Thus, an innovative product that can successfully teleport is dr. fone- Virtual Location (iOS). Created for iOS users, this tool enables you to change the location of the GPS giving the appearance of being in a different location for all location-based apps without actually being present. This innovative app creates routes to move along with customizing virtual movement speed on the map. The revolutionary app is adaptable to most of the AR apps aligning the location and speed.
Let us know how you can do this in few easy steps:
Step 1: Run the Program
Launch dr.fone – Virtual Location (iOS) on your PC after installing it. Click on "Virtual Location" tab from the main screen.
Step 2: Device Connection
Connect your iPhone to your laptop or computer and click on "Get Started" button.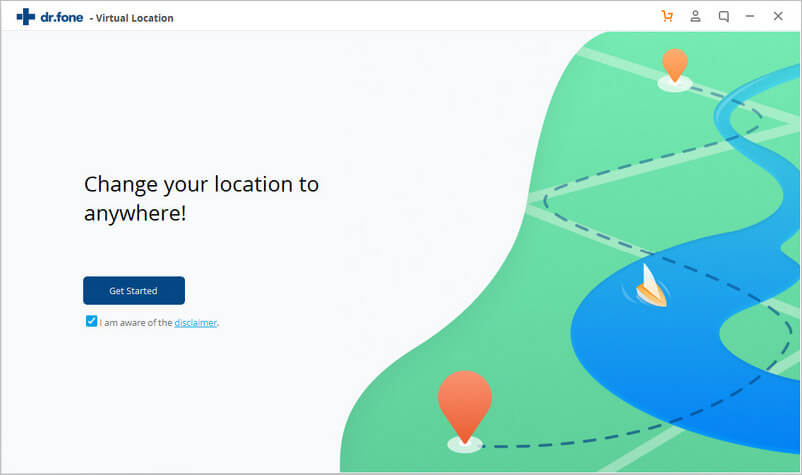 Step 3: Find Location
A new window comes up, displaying your current location. In cases of no location display, try putting on the "center on" icon for accurate location.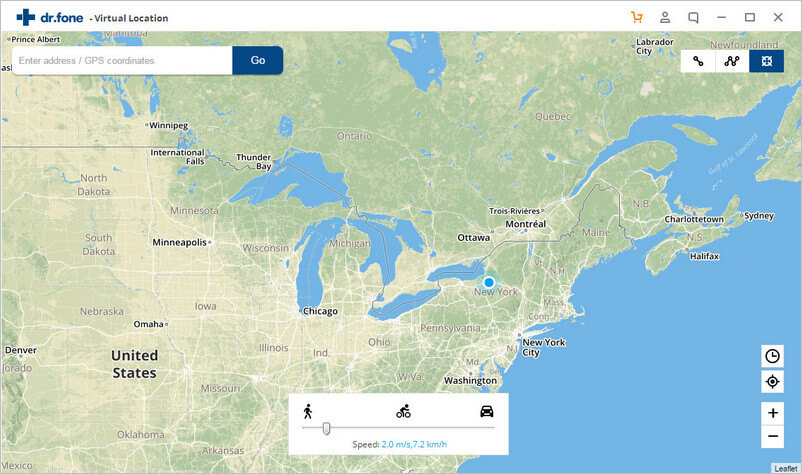 Step 4: Teleport Mode
Click on the square inside a concentric circle icon at the top right and put the 'teleport mode' on. On the search, put any country and click 'Go.'
Step 5: Spoof Location
A pop-up window appears in the middle of the screen, in which click on the option of 'Move here.'
This is how you can teleport to other place where the event is available. Also, to play the game you can simulate your GPS movement simply by using dr.fone – Virtual Location (iOS).
For this, simply launch the tool and connect device. You then need to click the first icon at the top which will enable simulation between 2 spots.
Choose the two places where you have to move and click "Move here" from the pop-up.
Now, you need to enter the number of movements and hit "March" option from the next pop-up. You are good to go now.
The Bottom Line
Even though the technology is born out of the creative human mind, its power to surpass human limits can be seen during these times where technology can give us whatever we want. With this app, the globe has become a smaller place with immense opportunities everywhere. This Wizards Unite Harry Potter event, along with the launch of dr.fone virtual location for especially iPhones, has brought together communities and people, making it one very huge universal event. With technology evolving, every minute, the scale of this event will only get stronger with time.