Did you recently download the Wizards Unite game, but experiencing troubles playing? You need not worry. Bugs are not strange to Apps; they are norms and have solutions. There some things that you can do to get the game running without any hitch. Here are things that you can do to solve the issues you encounter playing the game.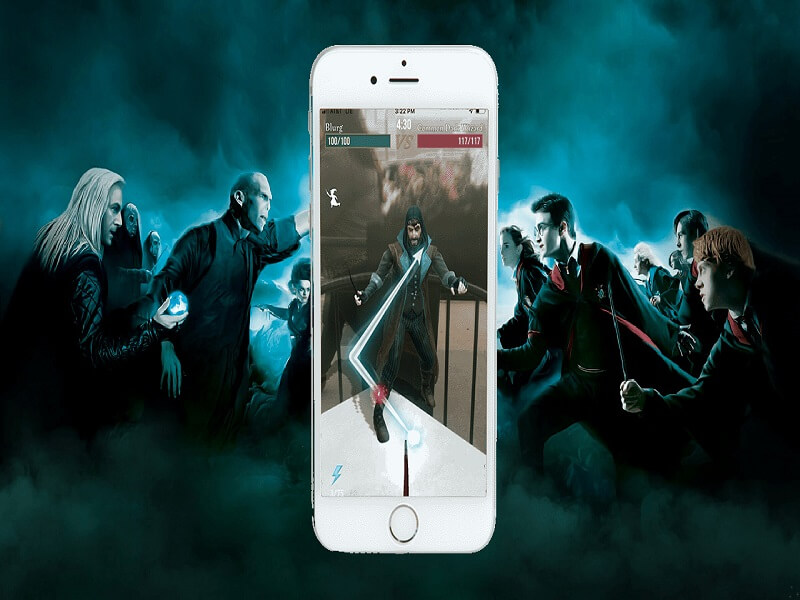 Why should I get my wizards unite update?
Harry Potter Wizards update is released from time to time to fix specific bugs that obstruct smooth gameplay. Have it in mind that bugs negatively impact the performance Apps. Here's the deal: As these bugs are discovered by players and reported, the developers fix these issues. After this fix, updates are released by the developers.
You might be wondering: Why are the advantages of Wizards Unite Updates? Below are some benefits of updating the game!
1. Photo Mode
Players can now make us of Stickers, Ministry ID Portrait Filters, and Frames to modify photos of Foundables to suit your taste in Registry Mode and Encounter Photo Mode.
This feature should produce some awesome AR photos and Ministry IDs.
2. Wizarding Challenges
This action fixes issues of Level Up rewards screen not displaying after completing a Wizarding Challenge.
3. Rare Foundables added to Portkeys
Wizard Unite Update team of developers has taken a considerable leap in the right direction by adding extra rare Foundables to Portkeys. The rewards that are available at the moment will remain as likelihoods together with the new Foundables.
2km Portkeys will have Voldemort and Dumbledore's image along with the Nimbus 2000. These Portkeys will be added to the list of rare Foundables from the opening page of every registry family. Players who have completed the necessary pages will find this news exciting.
4. SOS Assignments
Players who have updated the Harry Potter Wizard Unite fame on their device might collect awards related to SOS Assignments even if they did not unlock the corresponding task.
How to get wizard unite updated?
Harry Potter Wizards Unite update is available for both Android and iOS users. To update the game, follow the following steps.
Update for iOS Users
Locate the "App Store" on your Apple device and launch
Click on your Apple ID displaying at the upper right corner of your screen
Locate "Updates," tap on it, and you will find Harry Potter Wizards Unite
Next is to click on "Update"
Update for Android Users
Locate "Play Store" on your Android phone and launch
Tap on the tab is at the top left part of your screen
Tap on "My apps & games" and under it you'll find Harry Potter Wizards Unite
Tap on the game and click on "Update"
Most noteworthy, the wizards unite update operates similar to downloading a new game or app. The app will download and install on your device. After installation, you can tap on the game to commence play.
Furthermore, if you encounter issues with location settings on your Apple device, you can make use of dr.fone virtual locations via the links below. https://drfone.wondershare.com/ios-virtual-location.html
https://drfone.wondershare.com/guide/ios-virtual-location.html
Also, Android users can resolve issues of location setting by downloading an android GPS changer from the Google Play store.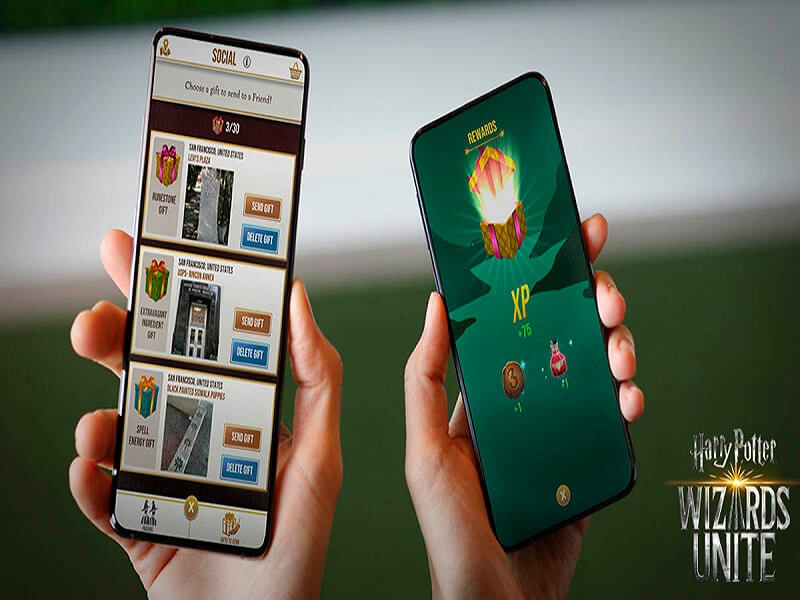 How to resolve issues when you Update Wizards Unite
Although Niantic released a beta to address problems arising, some problems were discovered by players when playing the game.
In this section, I have will be discussing the issues encountered after the update and how to resolve them.
1. Game not working Properly after launch
If you discover that the game is not functioning as it ought to, the first thing to do is to shut the app and relaunch it. For devices running on the latest iOS, all you need to be is to use your finger to swipe on the screen from bottom to top. Also, on older iOS versions, double-tap the home button. Now, use your finger to swipe up on the Wizards Unite game to shut it.
On an Android device, all you need to do is tap on the multitasking button and shut down the game. Wait for some seconds and launch the game again.
2. Black Screen problems Fix
If you notice a blank or black screen when launching the Wizards Unite game, there are two possible reasons.
The primary reason is that the app might be loading data for the game. Therefore, if you experience a black screen display for close to 10-15 seconds several times while launching the game, wait a while for it to complete fetching the resources.
Also, the problem may be a result of poor internet connection. Reports from Niantic reveals that load time may last up to 10 minutes.
Another possible solution is to activate high accuracy mode (this is peculiar to android users). You will locate this feature when you go to location settings on your device.
3. Wizards Unite freezing Fix
There are times when you may experience a game freeze. This issue occurs to some players when you click on an ingredient shown on the map. If by any means, the app freezes during play, you should hold on for about 5 seconds for it to continue. If the problem persists, you can close the game and start again.
4. Blank Daily Treasure Fix
If you notice your Daily Treasure calendar is not displaying anything after clicking on the assignment's tutorial, then know that you are not alone. This fix is quite easy; all you need to do is to restart the app to reclaim your treasure calendar.
Conclusion
I will draw the curtain here but note that game resources will be download over Wi-Fi, so it will not be advisable to make use of limited Wi-Fi plan to avoid problems. If you are wondering where you will get tips that will help you in have an enjoyable and smooth gaming experience, I will recommend you search for my articles on Tips to win Hogwarts Wizards Unite. In the meantime, I want you to watch this space as more articles will be published from time to time.