Apple has removed the in-built Find My Friends App in its new iOS13 update. So, now how can I track my friend or daughter?
Before we go any further resolving the problem of Find My Friends in iOS13, it is imperative to know what this App is all about.
What is Find My Friends App?
Find My Friends is amongst the most popular in-built iPhone applications which let people real-time track their friends and loved ones while being in any part of the world.
The App also allows parents to check whether their teen has left the football training ground or if your best pal is visiting a local restaurant, you'll know their everyday whereabouts.
Salient Features
Free for iPhone, iPad, and iPod Touch
Easily Locate Friends and Family
Location-Based Alerts
Parental Restrictions
Simple privacy controls
This App is pretty convenient and easy, as both the individual to be tracked and the tracker has the Find My Friends app on their iPhone.
This App is free for the iPhone and can be downloaded from the Apple store. However, if someone doesn't want to display his/her geographical location to the receiver for some time, the location can be hidden in just a few taps.
The Reason Why Find My Friends App Disappeared on iOS 13?
Apple has fused two Apps, one is the "Find My Friends" and other being the "Find My iPhone" in their new iOS release and come with a new App known as "Find My"
The new App features a grey background having a green circle along with a blue location circle in the center. The Find My won't automatically take place of Find My Friends in iOS13, however still working in the background. So, you need to swipe left to right of your home screen to find the App or you can even ask Siri to open the App and easily find friends in iOS 13.
The executives of Apple have earlier discussed in large detail about the major change around Find My Friends iPhone iOS13 update during revealing of this new update and the Worldwide Developers Conference that took place last year.
However, just like you, the majority of the iPhone users are completely unaware of this change and really frustrated over the disappearance of the Find My Friends App as soon as they installed the iOS13 update.
In addition to that, with the iOS13.1 update, the Find My Friends App iOS 13 disappeared from the Home Screen without giving any notification to the users about it.
How to Track Your Friends Using the New Find My App on iOS 13?
The new friend finder iOS13 App also lets you track the location of your family members and friends who have agreed to share their real-time whereabouts with you previously. And vice versa.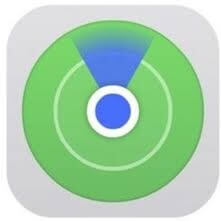 As illustrated above, at first you'll find it a little complex to locate the Find My App, but later on, you'll get used to it. Now, launch the new Find My App in iOS13 update, then you'll find the tabs there at the bottom of the screen.
On the left corner, you'll discover the two people who symbolised the old Find My Friends App, this will make you familiar with this App.
Next step is to click the left corner button, and you'll obtain the list of the people who have shared their location data with you.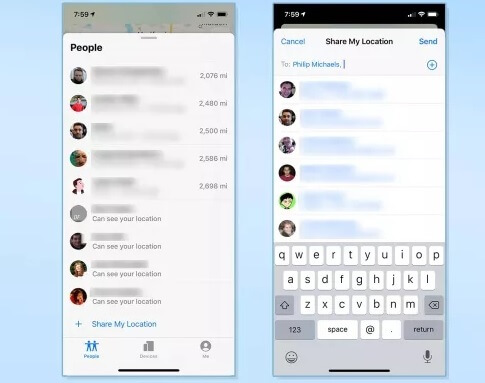 One unique feature of this new app is that it allows you to track the location of someone with whom you've earlier shared the data of location via the messages. To use this feature, you'll have to open the:" Messages", and open the chat thread of the individual you want to monitor. The circular icon present just above the name of the person being tracked needs to be clicked.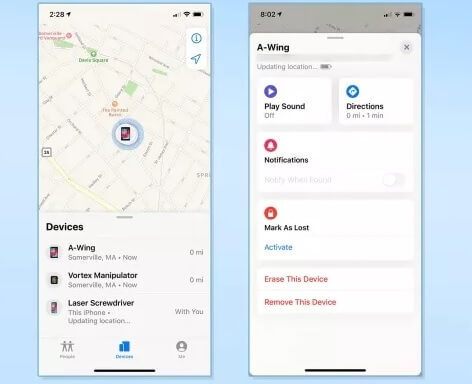 Select Info to have a map of their location. The new Find My App allows users to track their iPhones, Apple Watches, AirPods or Mac, apart from monitoring their friends and family.
Didn't like the new version Find My App?
Don't Worry, Here Are the Best Alternatives to Your Favourite App.
Solution 1: Try dr.fone To Downgrade Your iOS 13 Update
https://drfone.wondershare.com/downgrade-ios.html
If you want my Find My Friends App on your iPhone, you can easily and quickly move from iOS13 update to iOS12 with the use of dr.fone. This free downgrade tool ensures all your existing data such as photos, contacts, Find My Friends data stays intact. To know more, visit the website right away!
Solution 2: Other alternatives for Find My Friends
Glympse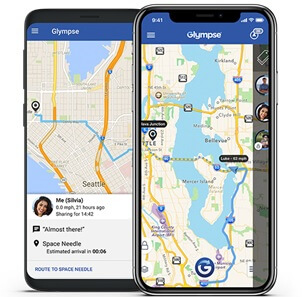 Glympse lets you and your contacts share real-time location data with an easy-to-use interface that is easy to use. Also, using this App you can send a quick update to your family when to receive you at the airport.
This App is available for both Android gadgets and iPhones
Pros
The App Supports Geofencing
No Sign-up Needed
You Can Use It Between Platforms
Cons
Some People Reported Freezing at Times
Trusted Contacts
This App is rated amongst the top location sharing Apps to track your kids & friends. Also, when someone in your contact list sends you a request to know your whereabouts, you've the freedom to allow it or deny it.
However, if you don't, your last location will be shared with them within a time frame you've decided. You can use this App to contact your family and friends in an emergency scenario. This App is available for free with both iPhones and Android devices.
Pros
Easy Integration With Google Maps
Track Your Lost iPhone
Schedule the Alert
Cons
FamiSafe
FamiSafe is a paid location tracking App that comes with several advanced features like web filtering, app blocker, parent control setting, along with emergency alerts.
With the use of the geofencing, you'll be able to customize the virtual safety zones for your kids & seniors.
Pros
Available for iPhone and Android Platforms
The Feature of Geofencing
Real-Time Alerts About Detected Photos and More
Monitor Inappropriate Content in Kids' Social Media Apps
Cons
Would you like to add any location-sharing App to this list? Have you used any of the above-mentioned apps, and want to share your first-time experience? Have your say in the comment section of this blog post!